This highly anticipated event is scheduled to take place in Liwa from Monday, July 17, to Saturday, July 30
The Liwa Date Festival is an exhilarating event that takes place in Liwa City, known as the capital of date growing. During this special week, the city welcomes the public, offering a unique opportunity to celebrate and explore the significance of dates in Emirati heritage. The Cultural Programmes and Heritage Festivals Committee – Abu Dhabi, in collaboration with the Abu Dhabi Heritage Club, will host the 19th edition of the Liwa Date Festival.
The Liwa Date Festival, held annually in Liwa City, Al Dhafra Region, Abu Dhabi, is a prominent event focused on fostering the exchange of technical expertise among farmers to cultivate the finest palm trees and produce high-quality dates. The festival serves as a platform for date producers to learn and adopt modern agricultural practices, aiming to enhance the quality of their crops. This year's festival, organized under the patronage of His Highness Sheikh Mansour bin Zayed Al Nahyan, Vice President, Deputy Prime Minister, and Minister of the Presidential Court, will aim to establish connections among producers, businesses, and investors as well as feature 23 primary competitions, presenting a total of 293 prizes.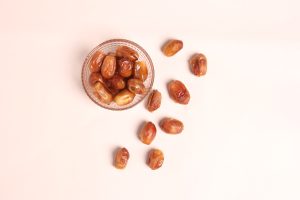 Visitors will have the opportunity not only to explore a diverse range of dates and date-based products at the temporary market, which accommodates 165 shops but also to delve into the fruit's profound Emirati heritage and learn about the UAE's endeavours to promote sustainable food practices.
At the festival, various engaging activities take place, including date competitions, showcasing different fruit varieties, exhibiting beautifully arranged fruit baskets, and creating heritage sculptures. In addition, a model farm is featured to raise awareness about the importance of agriculture, while preserving and promoting Emirati heritage through various traditional activities.
For more information on the Liwa Date Festival 2023, visit website.