In his brand-new series for FOX Life, Jamie Oliver's 'Quick & Easy Food' show is now available in the UAE Each episode in the series so far has focused on a tasty dish that uses just five ingredients, focusing on ease, simplicity, and clever time-saving hacks and techniques to produce great food. Jamie will cover …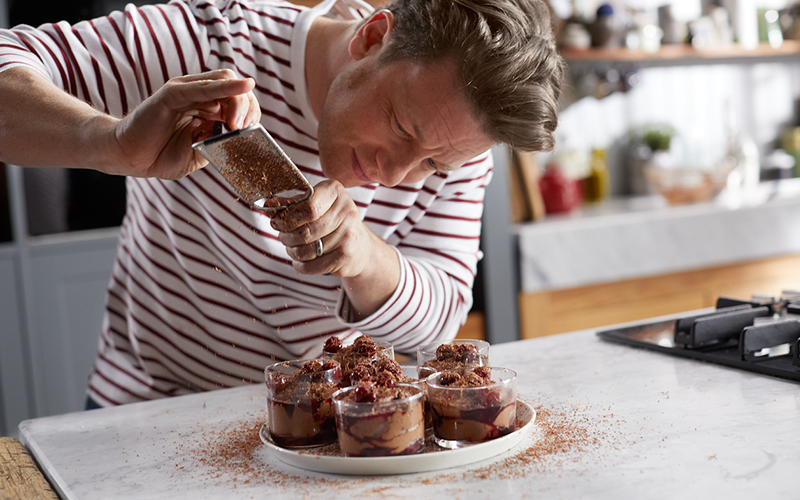 In his brand-new series for FOX Life, Jamie Oliver's 'Quick & Easy Food' show is now available in the UAE
Each episode in the series so far has focused on a tasty dish that uses just five ingredients, focusing on ease, simplicity, and clever time-saving hacks and techniques to produce great food. Jamie will cover all the big-hitters – main courses, including veggie dishes, salads and pastas, sweet treats and everything in between.
On launching his new show, Jamie Oliver said: "I'm so excited about my brand-new series. Creating and filming Quick & Easy Food has been a revelation for me. I can't tell you how excited I am to share it with you. It's beautiful, clear, fast-paced and just full of great ideas. Sometimes the simplest things are the best – I can't believe it's taken me 20 years to work out that just focusing on five ingredients, killer combinations and technique can give you some of the most exciting cooking ever. Watch this space!"
Jamie Oliver's Quick and Easy Food series is currently available on Fox Life every Thursday at 19:00 UAE time. For more information, visit www.jamieoliver.com . If you enjoyed this article, you may like this quick and healthy recipe collection.