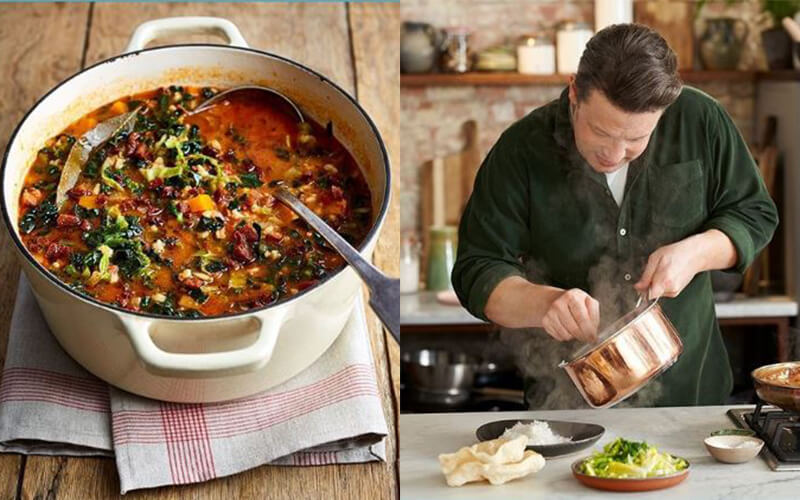 Popular British chef, Jamie Oliver, has launched a new TV show to inspire home cooks with his unique recipes during these testing times.
Though the show, "Keep Cooking and Carry On" is only available to watch in the UK, UAE cooks can still catch up on the cooking demos via Jamie's social media channels, and access the recipes from each episode online via his website.
The recipes focus on creating simple, super-flexible dishes – and include lots of useful swaps and tips to help you feed yourself and your loved ones in these unique times.
"Let's celebrate freezer faves, big up the store cupboard and get creative with whatever we have to hand," says Jamie Oliver on his website. "Let's keep cooking and carry on!"
In the first week alone, the show has already showcased a range of delicious dishes to try – from a versatile veggie chilli, easy carbonara, freezer-raid springtime risotto and so much more.
To access the round-up of recipes from the new show, please click here.