UAE-based Haute Sauce has released an artisanal hot sauce made from the fiery ghost pepper, a first of its kind in the UAE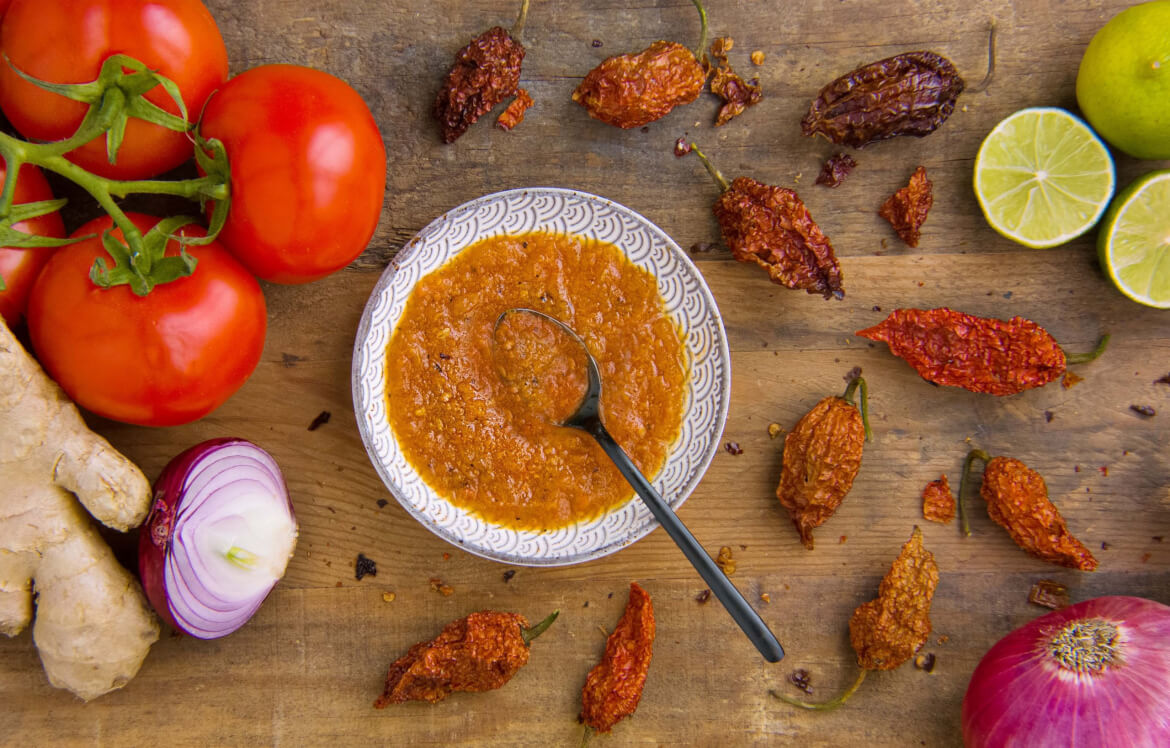 The fresh and flaming chilli sauce Haunting is the latest addition to list of tempting incredibly hot sauces. The major ingredient in this Haute Sauce is the once-certified 'world's hottest chilli pepper' ghost pepper.
This ghost pepper is rated at more than one million Scoville Heat Units (SHUs). To put this into perspective, a ghost pepper is at least 107 times hotter than a jalapeño pepper.
Haunting has a smoky aroma with sweet undertones of chargrilled onions and roasted tomatoes, along with a fine zing of ginger. The hot sauce is incredibly versatile and can be paired with Mexican food, curries, eggs, pasta dishes, stews, and/or almost everything.
Ghost chillies used in production of this special sauce are sourced from Northeast India,and what's both magical and deceptive about these chillies, is the fact that they have a fruity aftertaste, with an unsuspecting smell of strawberries.
Every batch of Haute Sauce is made to order from fresh ingredients and is 100 per cent gluten-free, preservative-free and vegan.
AED70 for 100gms. Visit the website.