A new chapter has begun at Ossiano, Atlantis, The Palm as the progressive fine dining restaurant sees a return of celebrated Chef Gregoire Berger
Ossiano Dubai at Atlantis, The Palm celebrates a new culinary chapter this March, as Chef Gregoire Berger makes his way back to the fine dining destination. Taking the reins once again since leaving in January 2021, the renowned culinary genius, along with his talented team, will take diners on a gastronomic journey that pays homage to the riches of the ocean and coastal land.
Seating just 50 guests per evening, Ossiano's nine to 11-wave tasting menu is guided by Berger's lifelong respect for seasonality, terroir and sea foraging, with all ingredients sustainably sourced from the oceans or within 50km of a coastline.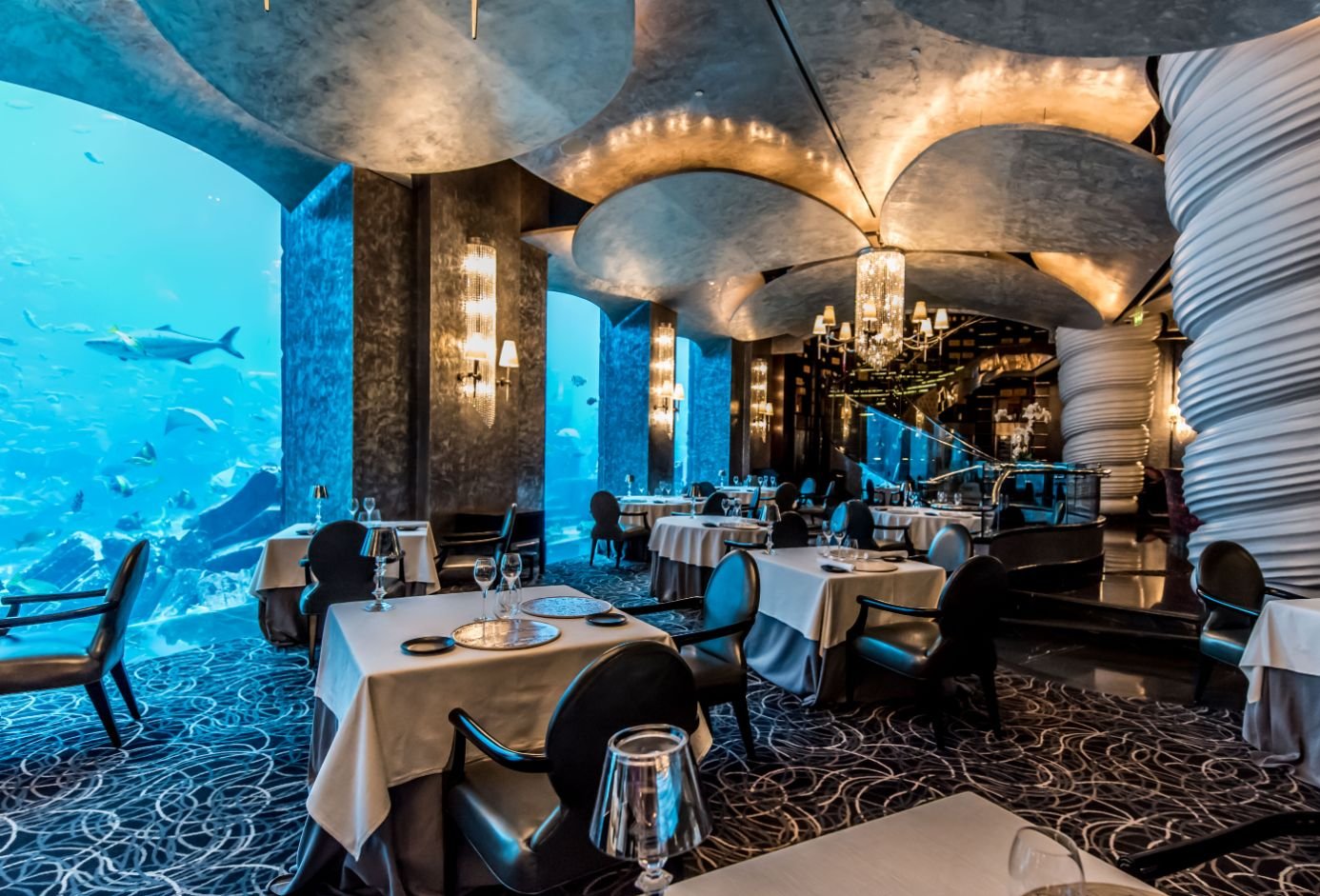 Diners are swept away from the moment they arrive, with a descend into a subterranean dining room that's placed 10 meters to the bottom of one of the world's largest aquariums. With the unique dining environment as its muse, Ossiano transports diners both visually and sensorially to the depths of the ocean.
Ossiano's debut menu will focus on Berger's memories of travel and childhood, starting off in the oceans of Brittany and moving through several coastal cities across the world.
Diners are encouraged to take their pick from menu highlights including, 'Feeling the warmth of the west side', featuring a delicate welk shell on a bed of sand, filled with umami dashi with sourdough and seaweed butter; and 'Sitting on the dock of the bay' with Brittany brown crab, fragrant kari gosse and bouillabaisse essence. Each wave brings forth new dish, with many more ocean-inspired flavours waiting to be discovered.
At 34 years old, Berger has already made waves on the global culinary stage with his cutting-edge, unconventional dishes refined with a traditional French technique that has become his signature. Berger is also the youngest and only chef in the country to be featured in the top 100 in the Best Chef Awards for five consecutive years. Upon his return to Ossiano, Berger has assembled a stellar young team comprising Chef Aurelien Durand, Berger's right-hand Sous Chef, hailing from the kitchens of Joel Robuchon and Anne Sophie Pic; as well as Hungarian Eszter Palagyi, the youngest female Chef in Central Europe to win a Michelin-star at the age of 30.
Chef Gregoire Berger says, "We hope to take guests on an immersive and emotional journey. This menu combines my passion to sustainably source the very best produce from our oceans with my love of storytelling and challenging the senses. Once a guest sits down, I invite them to forget the outside world and join me on a journey of metanoia, where nothing is as it seems."
Daily from 6pm-12am. The Ossiano experience consists of up to 11 waves for AED1,095. Visit the website or Instagram.