Better than your average ladies night, these four hot spots are serving up delicious food as part of the deal…
O'Sosialista at Okku
What does it offer? Okku's ladies night has a Japanese set menu and free drinks until 11pm whether you're dining or not. The ladies night is based in the main restaurant. You can reserve tables for your group (although for the offer, the table must be women-only).
How much does it cost? Unlimited free bubbly and signature drinks; 379 AED for every two women dining
Wednesday 7pm to 11pm, Okku, The H Hotel, 1 Sheikh Zayed Road, Dubai, UAE okku.com
Group Therapy at Fume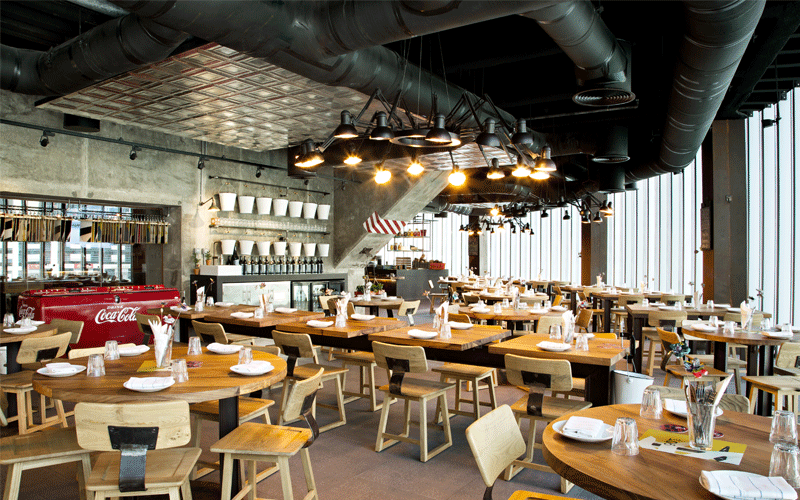 What does it offer? Fume's self-styled 'group therapy' ladies night offers six free drinks between 2 women, when 1 appetizer and 1 main course are ordered by that pair. The menu is built to share and offers international home-styled food. Each woman gets an additional free drink at the bar after dinner.
How much does it cost? For the cost of 1 main and 1 appetizer (approximately 100 AED) you get a total of 4 drinks per woman.
Tuesday, 8pm-midnight, Fume Pier 7 Level 1, Dubai Marina and Fume Manzil Downtown Dubai, Mohammed bin Rashid Blvd, Dubai UAE. fume-eatery.com
Madame Butterfly at China Grill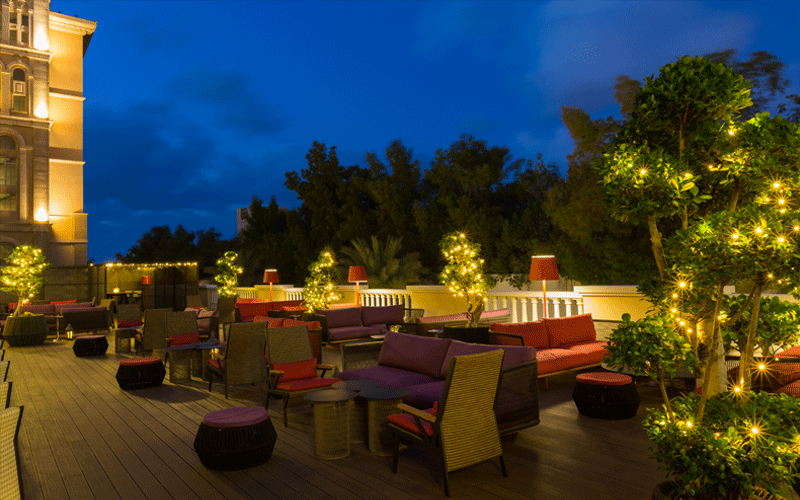 What does it offer? Women-only tables can pick from the restaurant's a la carte menu for a minimum spend of 200 DHS per person, 50% is then taken off leaving the bill at around 100 DHS per person. House beverages and bubbly are free for all women even if they do not eat. During the cooler months it's worth booking a table on the restaurant's terrace.
How much does it cost? Unlimited free house beverages and bubbly; Around 100 DHS per person minimum spend for the a la carte menu, around 200 DHS minimum spend per person for mixed tables.
Tuesday, 6.30pm-11.30pm, China Grill, The Westin Dubai Mina Seyahi Beach Resort & Marina, Dubai, UAE chinagrilldubai.com
The Ladies Don't Q at Q43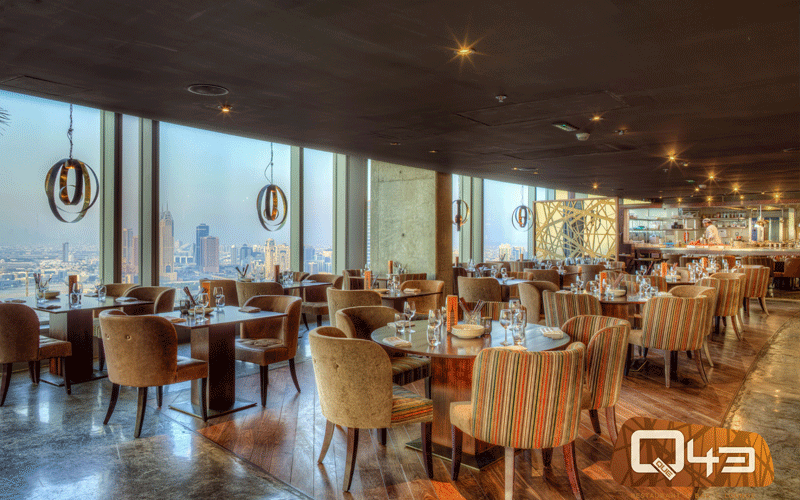 What does it offer? Women get three free drinks whether they dine or not, and three dishes from the ladies night menu for 99AED. When dining, women also get an extra glass of bubbly. Situated at the top of Media One Hotel, the restaurant and bar have fantastic floor to ceiling panoramic views of the Dubai Marina, Media City and Palm Jumeirah.
How much does it cost? Three free drinks plus one glass of bubbly, 99 AED for three dishes.
Tuesday, 8pm-1am,Q43, Media One Hotel, Media City, Dubai, UAE, q43dubai.com