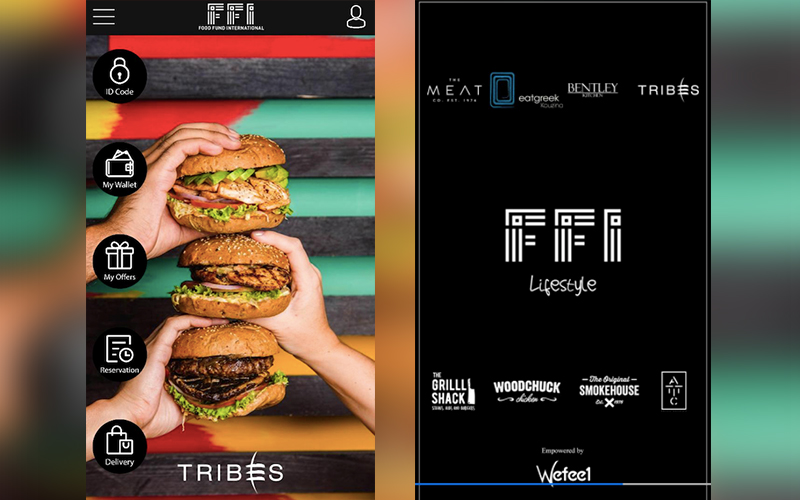 Food Fund International – the brand overseeing a selection of Dubai's favourite restaurants, has launched a mobile lifestyle app in the UAE.
The Food Fund International (FFI) Lifestyle App is the first of its kind and is available now for android and iOS users in the UAE. The app allows customers to 'spend and earn' receiving a percentage of their bill as credit in an e-wallet which can be redeemed in any of the 12 UAE FFI restaurants, from Eat Greek Kouzina to Tribes, The Grilll Shack, Bentley Kitchen and The Meat Co.
In additional to the 'earn and spend' feature, there will be limited editions, exclusive discounts and offers for app-users to redeem. Users will also receive special and personalised birthday gifts and promotions. As a welcome gift, once registered, all new members will receive AED 50 in credit to be used at any of the FFI outlets.
"We are thrilled to end this year announcing our exciting new app and our plans to expand in the region and Africa – where we originally started our journey", says CEO of Food Fund International, Johnny Tomazos. "After years of success in the UAE, it's been a desire of ours to open our homegrown concepts in other growing markets and offer customers across the globe the chance to experience our authentic award winning culinary experiences."
Details: For more information, please visit the Food Fund website. To read what we thought about The Meat Co. – a restaurant under the Food Fund International brand, please click here.