Sponsored: The TWENTY-FOUR-SEVEN menu is back this summer with spectacular endless culinary offerings and a fantastic surprise. Get a chance to earn a staggering 1,000 Etihad Guest Miles and More Cravings by Marriott BonvoyTM points to take your trip even further at W Abu Dhabi – Yas Island
Backed by a passion for taste and variety, Garage, at the ultra-chic W Abu Dhabi-Yas Island is offering the ultimate treat. The international restaurant located on the iconic racetrack has partnered with Etihad Airways' loyalty program, Etihad Guest, along with More Cravings by Marriott BonvoyTM and Mattar Farm for an incredible offering.
Inspired by W Hotels' famous 24/7 attitude, the TWENTY-FOUR-SEVEN menu includes selections across each of five unique cuisines nestled in this culinary wonderland. Although not available 24/7, the catchy name reflects the 24/7 culture that symbolizes Garage. Experience various dishes served in sharing style to keep up with Garage's diverse flair.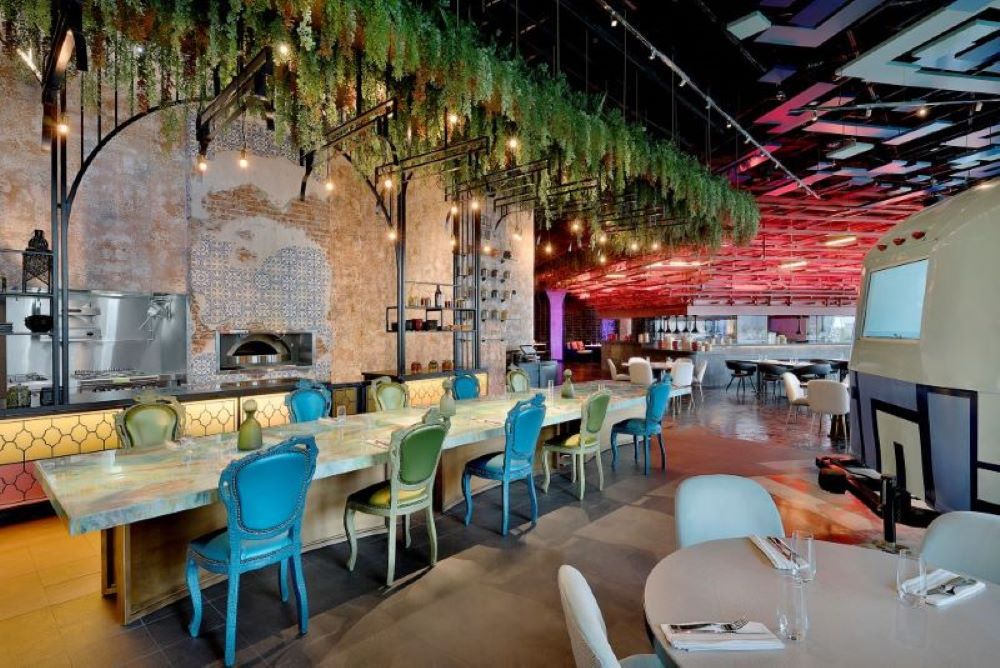 The summer fun doesn't end here, as the Team at Garage has partnered with Mattar Farm to organize its first official pop-up in Abu Dhabi. The artisan smoked meat lovers started as a Central Kitchen where they produce for all their pop-ups and catering events. Mattar Farm's aim is to bring smoked meat to all regions and spread their love for smoked meat to a wider fan base.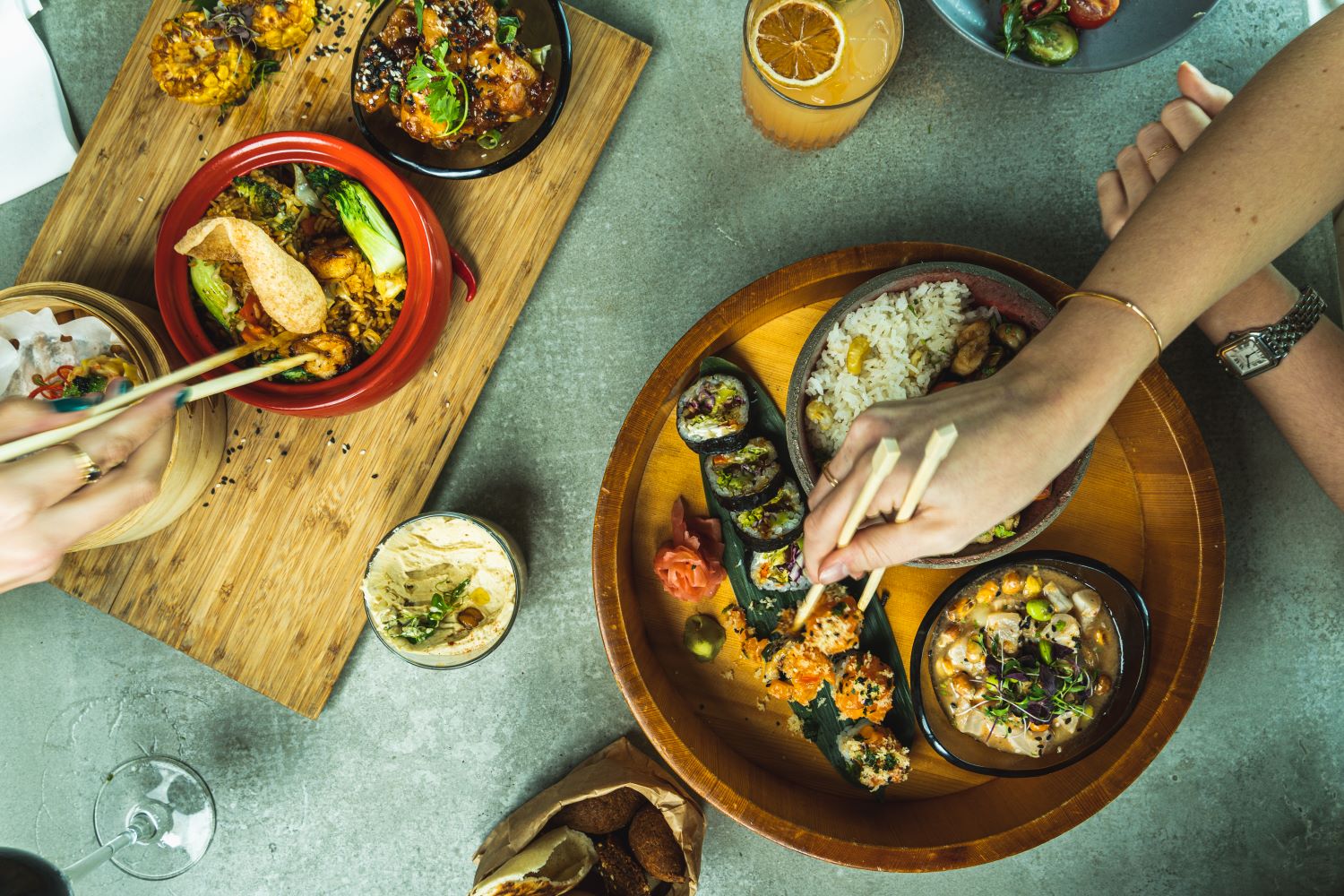 The secret to their cooking is that the meat is smoked for up to 14 hours or more, achieving a very distinctive taste. This pop-up allows guests to enjoy a whole new level of smoked products in the Mattar Farms series, without having to travel to experience it. This hotel has a lot of tricks on its sleeves, so don't be surprised to see some smoky joy at the B.I.G. brunch in Garage this July.
Enjoy mouth-watering cuisine from their extensive menu and earn 1,000 Etihad Guest Miles and 1,000 Marriott Bonvoy points each time you visit. The team at Garage will also give three lucky guests the opportunity to jet off on the holiday of a lifetime. The lucky winner will win two Etihad Airways Business Class tickets and a stay at a selected W Hotel. Visit the website or Instagram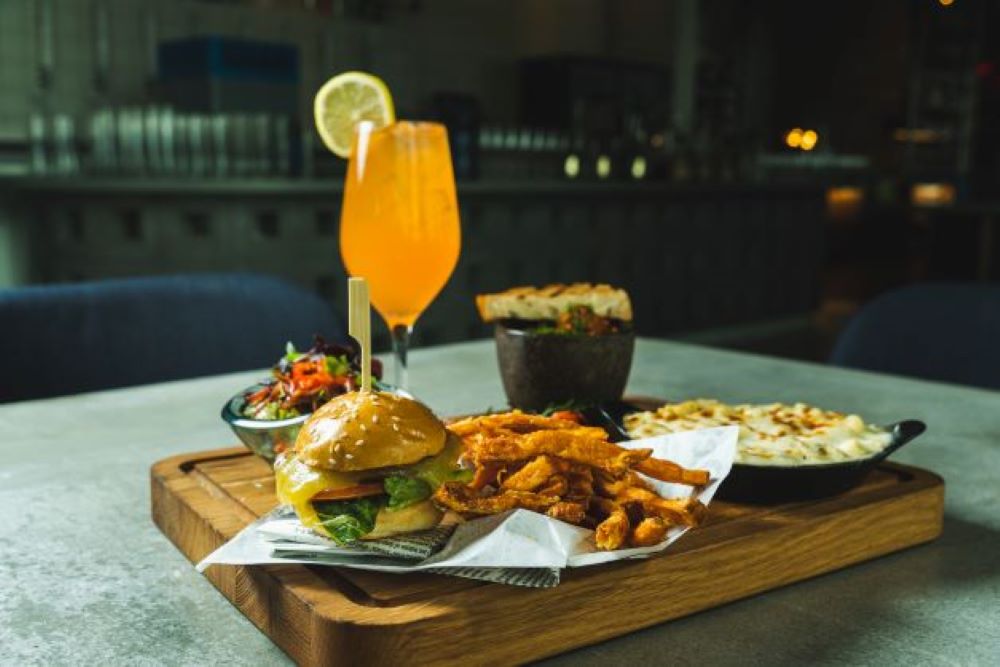 Twenty-Four-Seven & Friends (with benefits) at Garage
Taste the world this summer at Garage, in collaboration with Etihad Airways and More Cravings by Marriott BonvoyTM. Five limitless food boards. One thousand Etihad Guest Miles. One thousand Marriott Bonvoy points. Three chances to win a luxury dream holiday for two.
Daily from now until August 31 from 6-10.30pm. AED247 for two including limitless food boards and desserts. Add on AED111 for Tap In the package, with 3-hours of free-flowing beverages daily. Call +9712 656 0000 or +97150 642 1011. Visit the website or Instagram
Friends with benefits – Mattar Farm
With an eye for smoked cuisine – smoked isn't a cuisine type so say something like culinary offerings or specialities, and an aspiration to take their smoked meats to every neighbourhood and share the love of smoked meats with a wider fan base – you've used this phrase earlier on in the article. Indulge in smoky delights from Mattar Farm this summer at Garage.
Daily from now until July 31 from 6-10.30pm. Starting from AED90 per person. Mattar Farms delights can also be found on the A la Carte Menu (except Saturdays during B.I.G. – Brunch). Call +9712 656 0000 or +97150 642 1011. Visit the website or Instagram