Embark on a cracking new experience as "Murder in the Speakeasy" returns with a new show at Flashback Speakeasy Bar & Lounge, at Paramount Hotel Dubai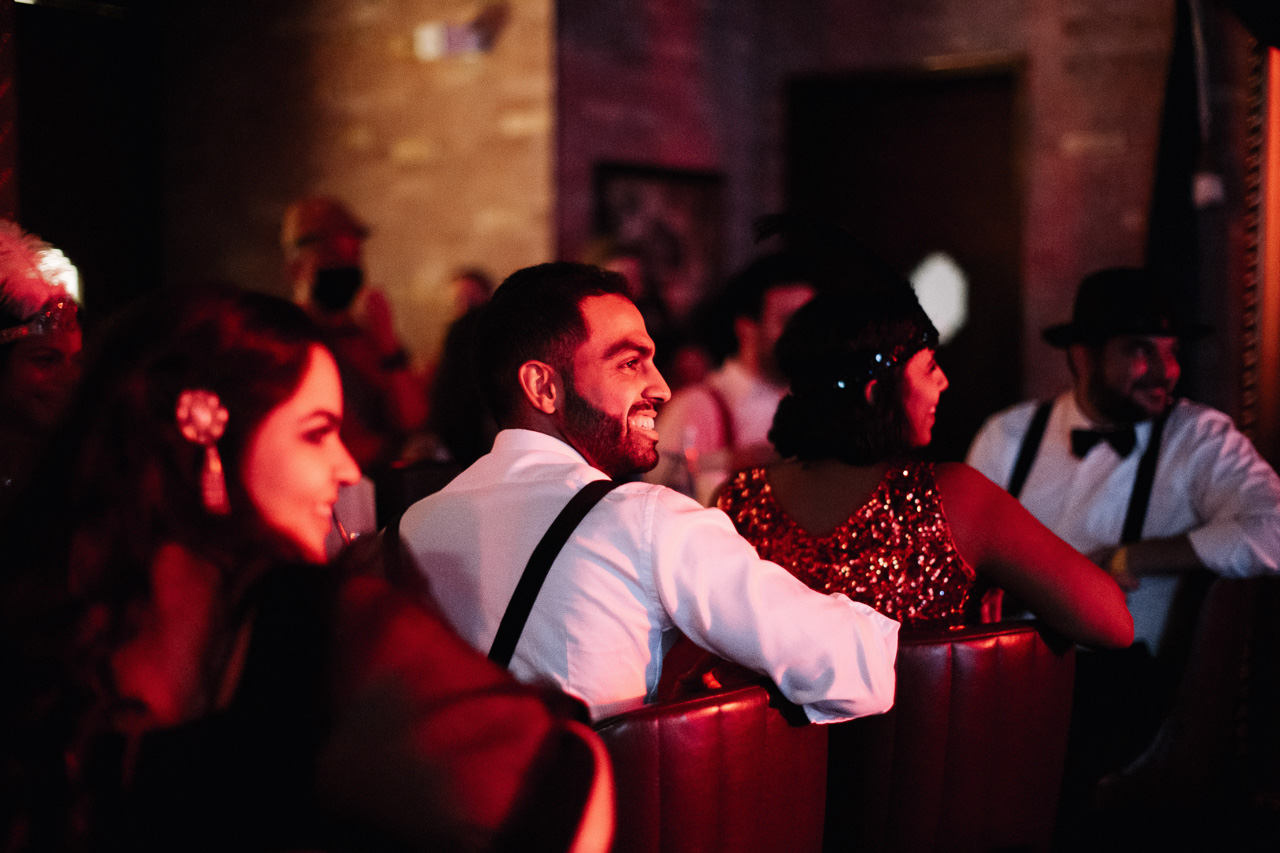 Featuring an exclusive new script and contemporary musical numbers, "Murder in the Speakeasy" invites you to experience a whole new show at Flashback Speakeasy Bar & Lounge, Paramount Hotel Dubai.
Launching on May 12 and titled 'Murderous Starlets', the event will take you back to California in 1932, where you will find that a famous Italian American film actor and producer Guido Corleone has been murdered. As the story goes, before he could begin production on his much-anticipated film 'Per Favore', Guido finds himself in a sticky situation with the women involved in the production of his movie: Misty Corleone – his wife; Italian megastar Valentina De Luca; his muse Lucille O'Conner and actress Rose Olguin. It was indeed a situation so sticky, that it led to his demise, with one of the ladies to blame. Guests must determine who committed the crime and turn the perpetrator over to the Los Angeles Police Department.
Soak in the ambience, immerse yourself into the role of detective as you receive clues from Guido's spirit throughout the night and join the gorgeous starlets and their powerhouse vocals for a sensational night of music, good food and crime-solving, inspired by old Hollywood glam.
Reminiscent of a 1920's hidden den for a beverage, bites and smooth Jazz sounds, Flashback Speakeasy Bar & Lounge is a cosy setting that even boasts a hidden room out the back that is perfect for private events and late-night engagements. 
Thursdays, from May 12 onwards, from 8-11pm. Dinner and show at AED299 per person (inclusive of soft package), AED380 per person (inclusive of house package) and AED550 per person (inclusive of bubbly package). Private hire available. WhatsApp +97155 180 7559 or call +9714 246 6641. Visit the website or Instagram.