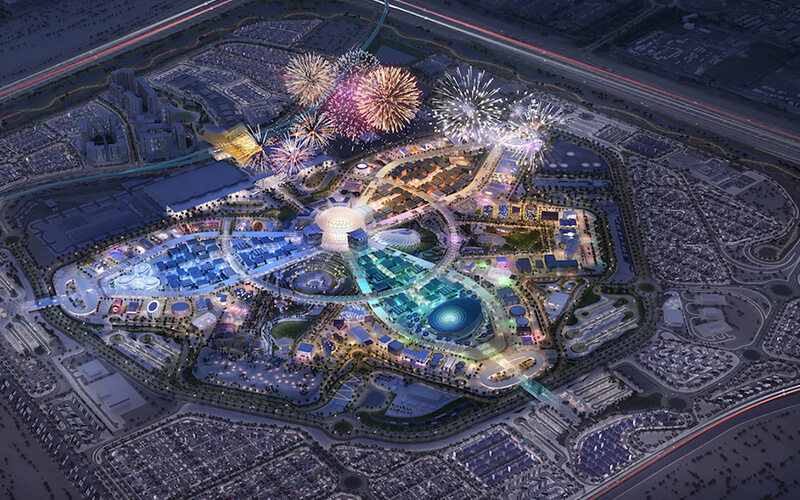 A selection of UAE-based cafés, restaurants and food trucks are set to be showcased at Expo 2020 Dubai, offering millions of visitors the chance to taste varied cuisines from homegrown brands.
With more than 200 nationalities calling the UAE home and almost 16 million visitors to Dubai in 2018 alone, it is no surprise that the local food scene reflects a vibrant melting pot of cultures. The UAE-based cafés, restaurants and food trucks chosen to share their dishes are no exception, spanning influences from Lebanon to India and the Philippines to Ireland.
Enjoying great popularity among Emiratis and expats, these small and medium-sized eateries, mostly homegrown and family-run, offer comfort and consistency and have been selected for their quality and longevity in the UAE.
Local favourites that will have outlets at the show include classic Dubai brands Arabian Tea House; Al Farwania; Seashell Cafeteria; Dampa Seafood Grill; Lebanese stalwarts Al Reef Bakery and Al Khabbaz; and Firas Sweets, which is renowned for its traditional Middle Eastern dessert, kanafa.
The six-month spectacular, taking place from 20 October 2020 to 10 April 2021, will also feature a variety of Al Samadi's concepts, such as Hummus Spot, Rogue Coffee and Twisty Treats. In addition, there will be some fun and novel brands, such as Saj 2 Go, which serves a type of baked bread that dates back centuries; Doh, a coffee and doughnut specialist; Flower Café; and the camel milk-inspired Majlis Café. Expo 2020 will also welcome the iconic The Irish Village, showcasing authentic Irish food and traditional entertainment.
Details: To learn more about Expo 2020 Dubai, click here.