Sponsored: Make your way to the newly-opened Allo Beirut JBR or Allo Beirut City Walk and tuck into a delightful selection of scrumptious Lebanese dishes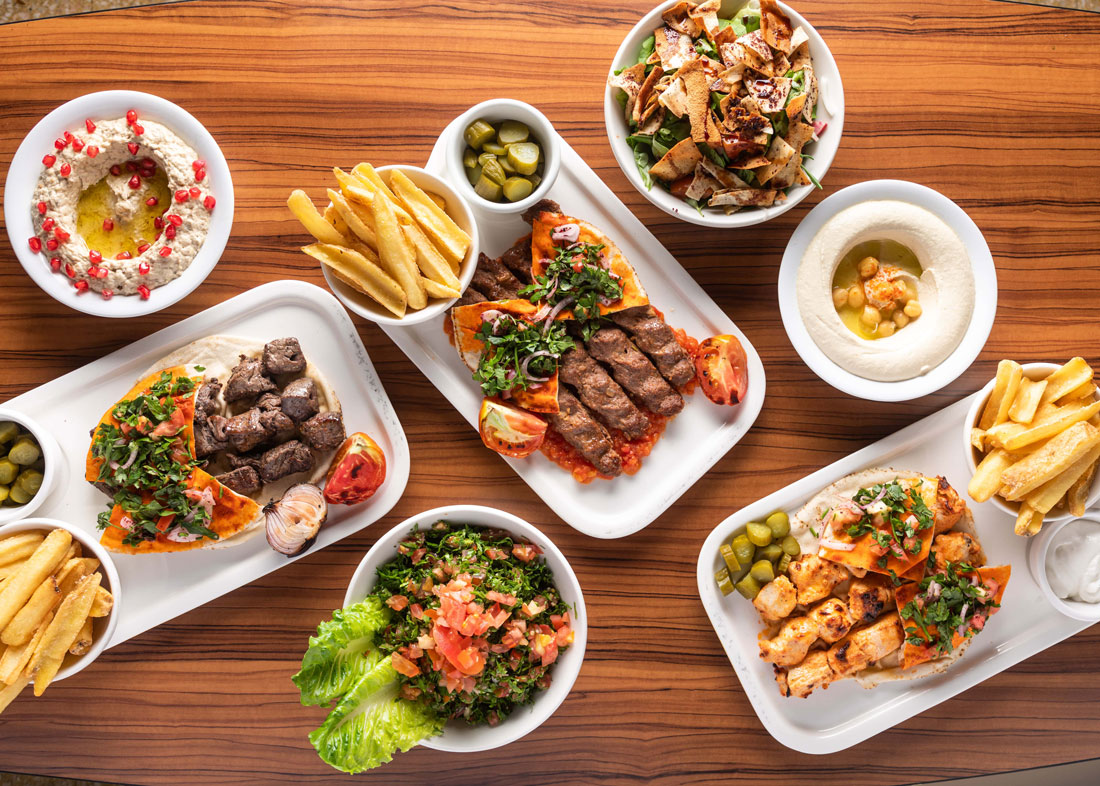 Allo Beirut is an award-winning Lebanese street food concept created in 2018 by the Black Spoon group. Inspired by the street food culture of Beirut, the brand offers nostalgic flavours of Beirut in a fun, laid-back setting across four convenient locations in Dubai and one in Abu Dhabi: the flagship restaurant on Hessa St., Allo Beirut at JBR, Allo Beirut at City Walk, Allo Beirut Al Warqa City Mall and Allo Beirut Abu Dhabi. 
Fans of the innovative and budget-friendly brand will be ecstatic to know that delivery is available across all locations and delivery platforms, perfect for those cosy nights at home. Better still, stay tuned as Allo Beirut is expected to launch more locations in Dubai and Abu Dhabi. 
Allo Beirut JBR
Did you know that the newly-opened Allo Beirut JBR, located in the bustling Jumeirah Beach Residence neighbourhood, operates daily and on a 24/7 basis? This is great news for all, as beach season is officially here and with JBR being home to numerous family-friendly attractions, the restaurant offers adults and kids alike a perfect dining solution.
Featuring a total space of 4,853 square feet which covers the ground floor, the mezzanine floor and a vast outdoor terrace right on the walk, the latest addition to the Allo Beirut family in Dubai can cater to hundreds of diners at their beachside setting. 
Presenting the perfect opportunity to drop by for a quick day meal or a relaxed night affair, diners can enjoy all-day breakfast, freshly-baked manakish and kaaks, as well as an array of vegetarian options; complemented by vibrant juices and Lebanese mocktails, alongside creamy ice creams. 
Allo Beirut City Walk
Sited in the heart of Dubai, Allo Beirut City Walk is also open daily, operating 24/7. Yes! No matter the time of day those shawarma cravings hit, hotfoot to this spot for all your favourite Lebanese foods.
The brand has also launched exclusive café specials for their City Walk Café, to heighten the excitement of their cosy lounge nestled on the first floor. Elevating the traditionally designed café that already mimics classical Lebanese dine-ins, the Café specials will range from sharing-style appetizers and authentic desserts, all the way to traditional cold and hot beverages. The next time you find yourself at this location, follow the neon sign and make your way up the stairs to the lounge of Allo Beirut's City Walk Café; and grab your seat at one of the dining tables or sink any one of the comfy couches.
Reach for Lebanese café specialities including the La'mache tray, served with ice-cold carrots, soaked almonds and lupin beans; the Hawader tray to leave fans of all things cheese thrilled with the assortment of labneh, Balade cheese and traditional Lebanese shanklish cheese; or the Mana'eesh tray starring juicy watermelon with cheese, baklava with ice cream, Lazy cake and ghazal Allo Beirut (Arabic ice cream with traditional cotton candy). Elevate your feast with refreshing sips; and shisha, should you choose to. 
Allo Beirut has made it to the Top 5 at the BBC Good Food Middle East Magazine Awards 2022 within the Favourite Takeaway UAE and Lebanese Restaurant categories. Cast your vote here!