Sponsored: With Christmas and New Year approaching, take your festive celebrations to new heights at The Retreat Palm Dubai MGallery by Sofitel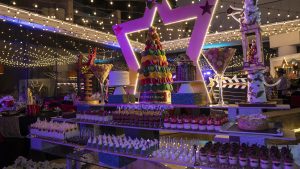 Christmas Tree Lighting
Experience the enchanting holiday atmosphere as Christmas comes to life with a beautifully decorated Christmas tree and an unforgettable Yuletide celebration. Upon entering, you'll be greeted by the harmonious melodies of the Retreat Choir, serenading you with timeless Christmas carols. Santa will be making an appearance too.
Enjoy exquisite non-alcoholic mulled grape, indulge in creamy Eggnog, and savour a selection of Christmas delicatessens.
Christmas Eve Dinner
Embrace the spirit of togetherness and merriment during Christmas Eve Dinner at Vibe. The restaurant's expertly crafted menu has been thoughtfully designed to resonate with the timeless allure of traditional holiday classics while incorporating innovative creations.
Amidst the festive ambience of The Retreat Palm Dubai MGallery by Sofitel, guests can revel in the joy, musical accompaniments, and delightful gastronomic offerings.
December 24, from 7-11pm. AED130 per child between 6-11 years. AED260 per adult including grape beverages.
Art Breakfast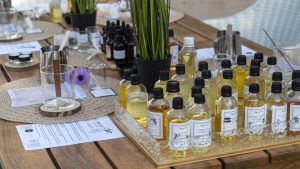 Experience a captivating blend of creativity and breakfast with an Art Breakfast event in collaboration with Rayya Wellness. Explore your artistic side by crafting exquisite candles while enjoying a sumptuous morning meal.
Every Sunday. Call +971 58 590 2583.
Christmas Day Brunch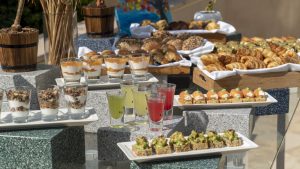 Experience a festive Christmas brunch on the tranquil Palm Jumeirah, complete with holiday decor and non-alcoholic bubbly for a memorable celebration.
December 25, from 12:30-4pm. AED135 per child between 6-11 years. AED399 per adult including non-alcoholic bubbly beverages.
New Year's Eve Celebration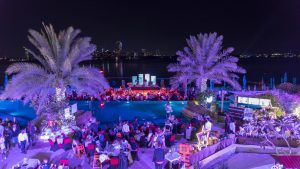 Ring in 2024 with a Masquerade-themed New Year's Eve event featuring live music from a talented DJ and the international band, Inspired by Her. Guests can also enjoy non-alcoholic bubbly along with a gourmet menu featuring a diverse range of flavours.
December 31, from 8pm-2am. Early bird prices start from AED1,199 per adult until December 15, including a non-alcoholic bubbly. AED1,399 per person and AED699 per child. From AED1,499 per person for last-minute reservations including non-alcoholic bubbly. Visit website.