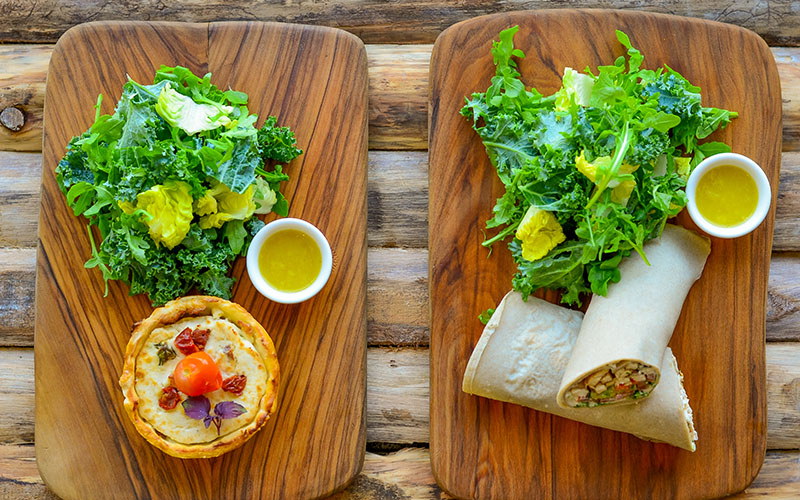 Fast food is cheap, convenient, filling, and to many of us it tastes good. Unfortunately, eating just one fast food meal can pack enough calories, sodium, and fat for an entire day or more. Eating fast food on a regular basis can lead to a host of different health problems. Still, the quick and cheap temptation can often be hard to resist.
However, savvy foodies can now make healthier choices and still enjoy their favourite fast food dishes with Eat Well's brand new takeaway menu.
The menu features 15 dishes from Eat Well restaurant, made with only the freshest and best seasonal ingredients.
The new menu includes popular dishes including burgers, wraps, sandwiches, pasta, risotto and pizza all with a healthy spin.
Try out one of the restaurant's healthier classic beef burgers or their chicken curry burger. All burgers are served on gluten free bread, and all wraps, burgers and sandwiches are served with sweet potato fries or green salad.
There's plenty on offer for vegans too, with a tasty vegan burger and vegan penne arabiatta available.
Best of all, all dishes on the menu are 100% free from gluten and refined sugar.
Details: Only available for takeaway and home deliveries. To place an order or to find out more about the menu call 05447 66326. You can also order online via Zomato, Deliveroo and UberEats. To view the full menu, click here.