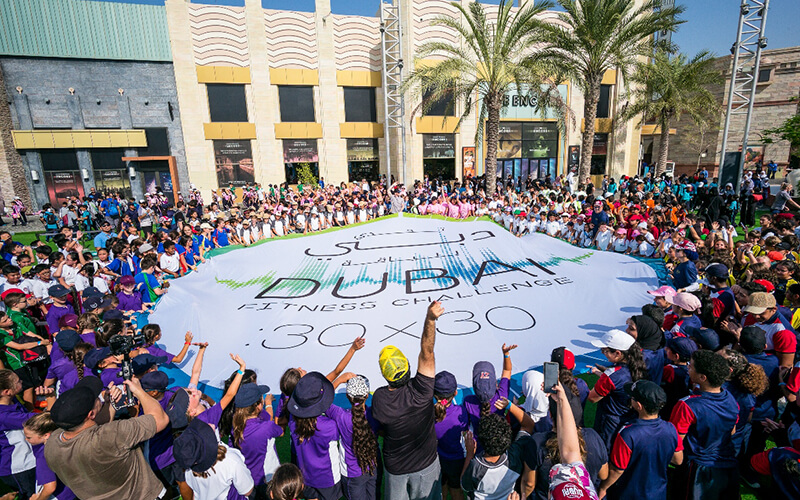 Dubai's citywide fitness movement drew to a close late last month, concluding its most successful and engaging edition yet. The 30-day festival of "health for all" saw more than 1.1 million people of all ages and abilities partake to be 'In It, Together.' During the event, residents were encouraged to complete 30 minutes of physical activity daily for 30 days, transforming Dubai into the world's first and only 'City Gym' with over 13,000 fitness and wellness activities.
With inclusive participation and holistic wellness at the heart of its offering, DFC 2019 delivered a comprehensive calendar of fitness options across a multitude of disciplines, easily accessible to the masses every day.
Looking back at the 30 action-packed days, some highlights of Dubai Fitness Challenge 2019 include Dubai's iconic Sheikh Zayed Road run, whereby 70,000 participants took over the highway in the inaugural Dubai Run 30×30. Joe Wicks led the city in the region's largest ever HIIT session, astonishing the crowd as he made a high-octane entrance by skydiving into the venue moments before taking the stage. And finally, 100% of Dubai schools pledged their participation in the event – marking the most significant milestone of DFC 2019 as it emphasised the grass-roots effectiveness of the event impacting youth of the city, defining a sustainable and positive mind-set shift for the future.
Details: Visit dubaifitnesschallenge.com for more information.