Sponsored: Dibba Bay brings you premium plump oysters, straight from the ocean to your plate
Dibba Bay oysters are amongst the finest restaurant-grade oysters in the world. Identifiable by their unique white and gold-flecked shell and meaty texture, Dibba Bay oysters boast the title of being the first and only gourmet oysters from the Middle East.
One cannot deny the indulgence of a freshly-shucked, luscious mollusc; and these oysters have been praised by the best fine-dining chefs and oyster connoisseurs for their exceptionally high meat content, silky texture and exquisite taste.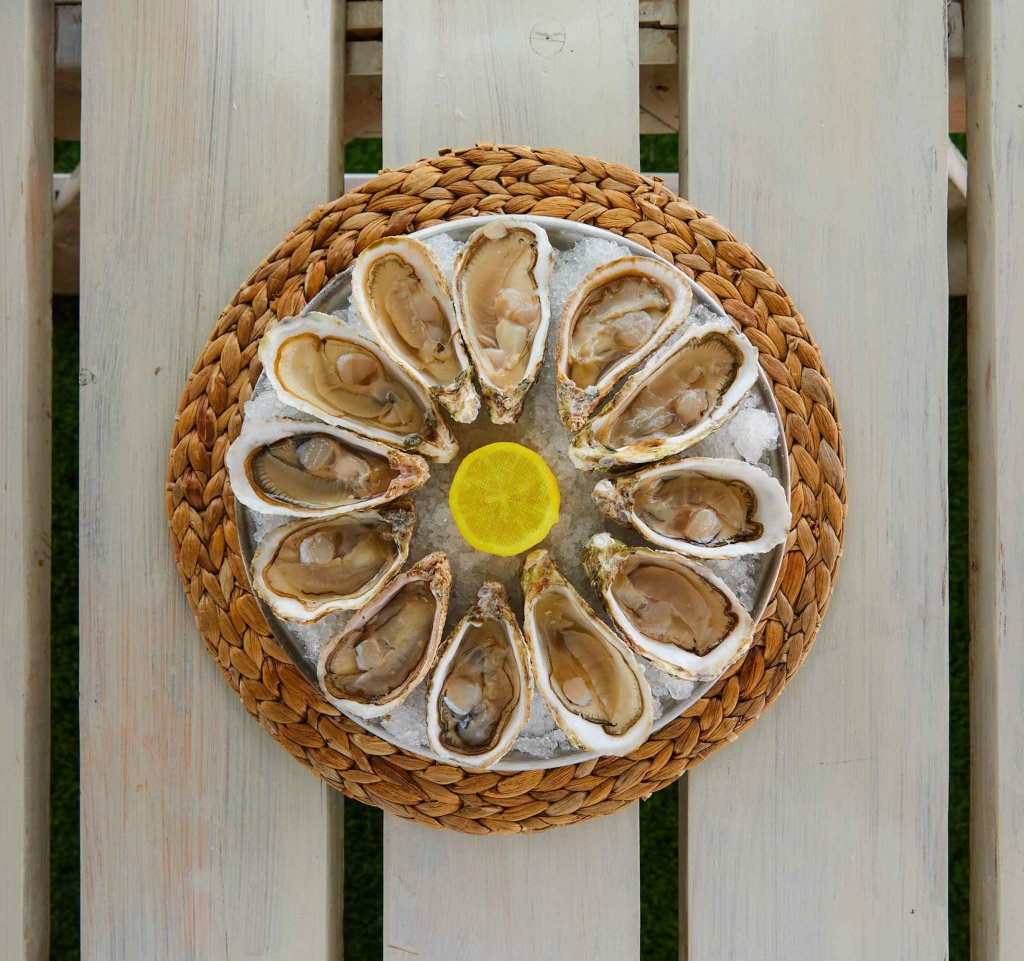 Of the Pacific Cupped species, these beautiful bivalves, similar to grape, take on distinctive properties depending on the environment they're grown in – their own exclusive merroir. They are therefore unlike any other in the world, with the pristine waters of Dibba shaping their exceptional taste, texture and colour.
Thanks to these specific properties of the ocean, which also contributed to Arabia's fame for its lustrous pearls, the Dibba Bay oyster is thriving and continues to showcase and carry the heritage of the region.
These locally-grown oysters are made even more accessible through their farm shop located in Fishing Harbour 2, Umm Suqeim 1, Dubai. Featuring a newly-opened outdoor setting, diners are invited to take advantage of the spectacular season and dine al fresco by the timeless bay. Picture yourself enjoying the lovely sea breeze and the striking harbour views whilst slurping away freshly-shucked oysters.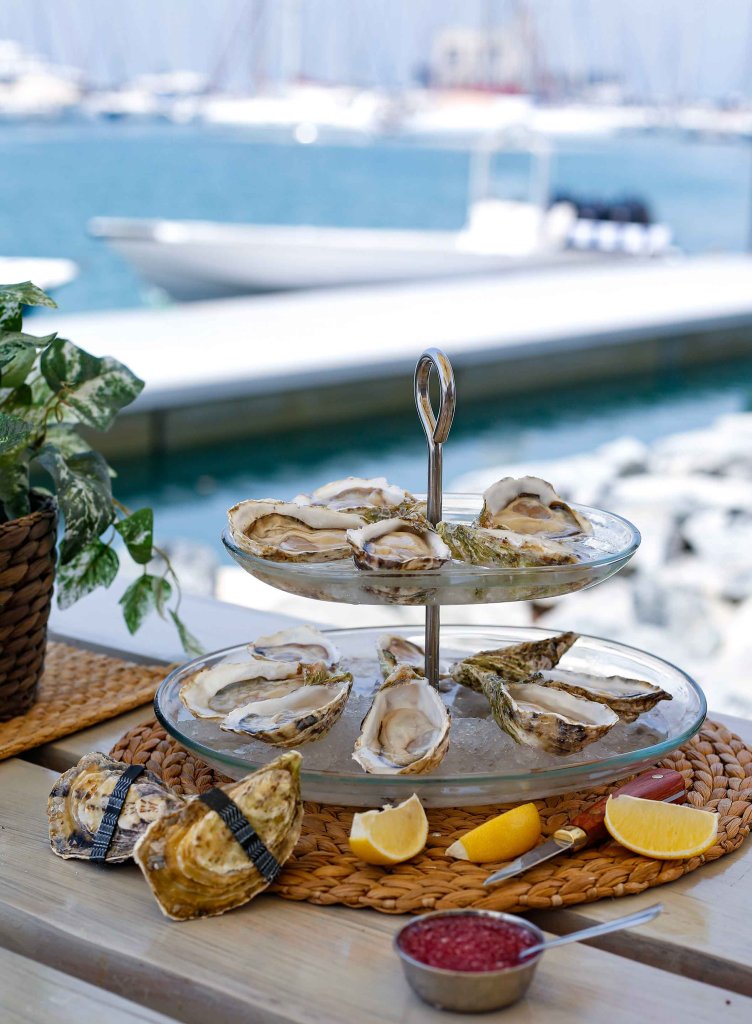 Their recently-updated menu allows diners to choose their preferred oyster size; making it perfect for oyster lovers who love a meatier bite and apt for novices who want to try the smaller ones. Take your pick from a No.2, No.3 or No.4, paired with a serving of the spot's signature side sauce that effortlessly complements the sweet and briny finish of the Dibba Bay oyster.
You can even find accompaniments to your oysters that contribute to the brand's 'local first' mission, such as local organic smoked salmon which is farmed in Jebel Ali; and local burrata which is produced in Sharjah.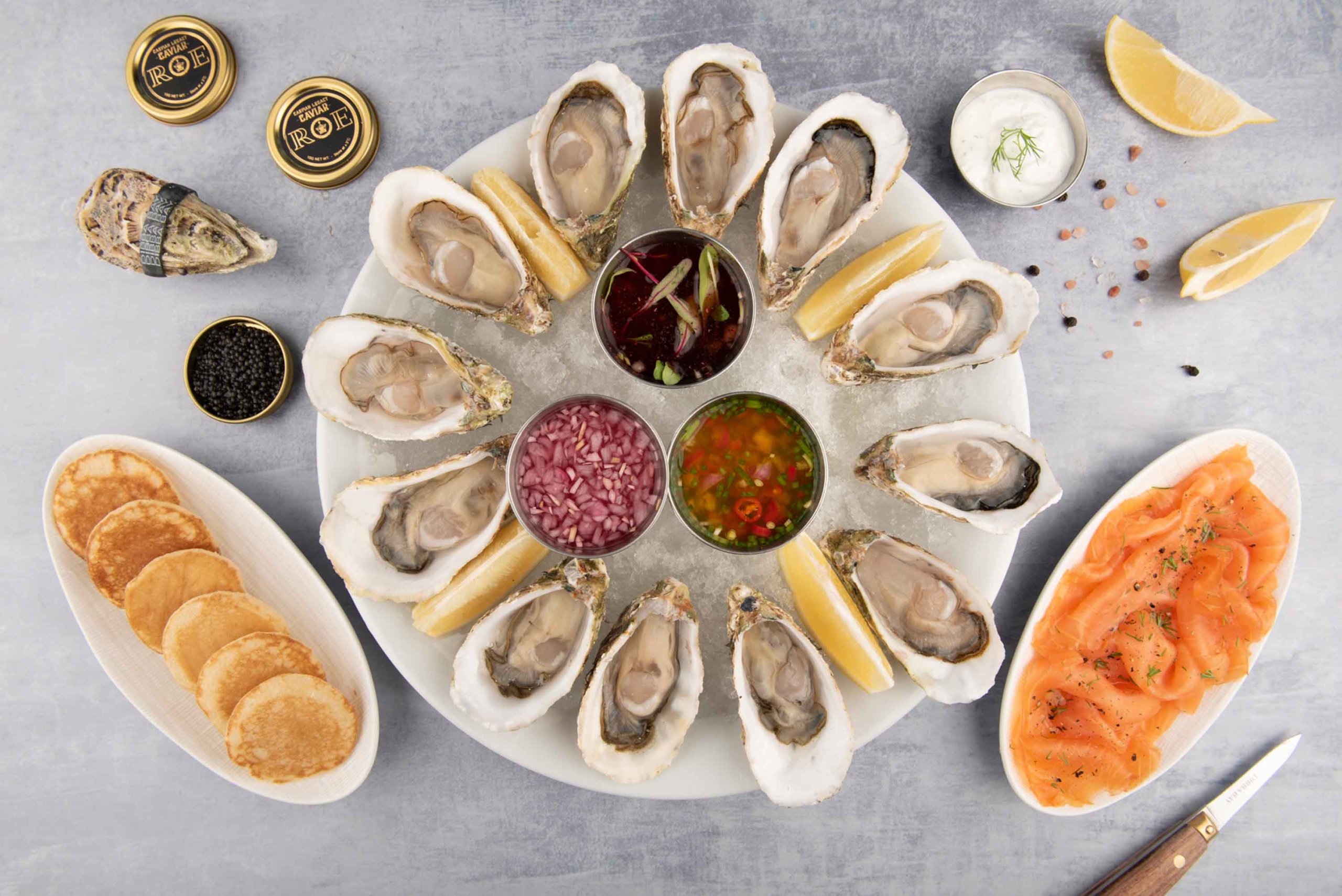 Discerning diners can indulge in a regional caviar option that is featured in some platters such as the "Dibbadulgence", which offers a dozen oysters, a plate of local organic smoked salmon and a lavish portion of caviar. If you're visiting just to whet your appetite, try the "Dibba Day After" featuring a virgin twist on the Bloody Mary; and if you're looking for a great deal, catch the Sunset Oyster Hour (details below). Inquire about the "Shuck & Go" service – where, with a purchase of 10 boxes you can get the oysters shucked at home by the Dibba Bay shucking masters themselves!
Online ordering is also available in Dubai, so you can get a box of freshly harvested oysters delivered directly to your home – giving farm to table a whole new meaning. New to shucking? Check out the brand's 'How to Shuck' video below where their founder Ramie Murray, demonstrates how you can shuck oysters at home with ease.
Dibba Bay Restaurant at AED150 per platter (dozen freshly-shucked oysters) and AED430 per Dibbadulgence platter (dozen freshly-shucked oysters, local organic smoked salmon and caviar). Sunset Oyster Hour on Sunday to Wednesday from 4:30-6:30pm at AED8 onwards per shuck. Call +97154 438 8537 or email Oysterbox@dibbabay.com.
Order online at AED99 onwards per box. Visit the website or Instagram.