Sponsored: Be the first to indulge in perfectly luscious desserts curated exclusively by two Michelin-starred chef Réne Frank, at FIVE Hotels and Resorts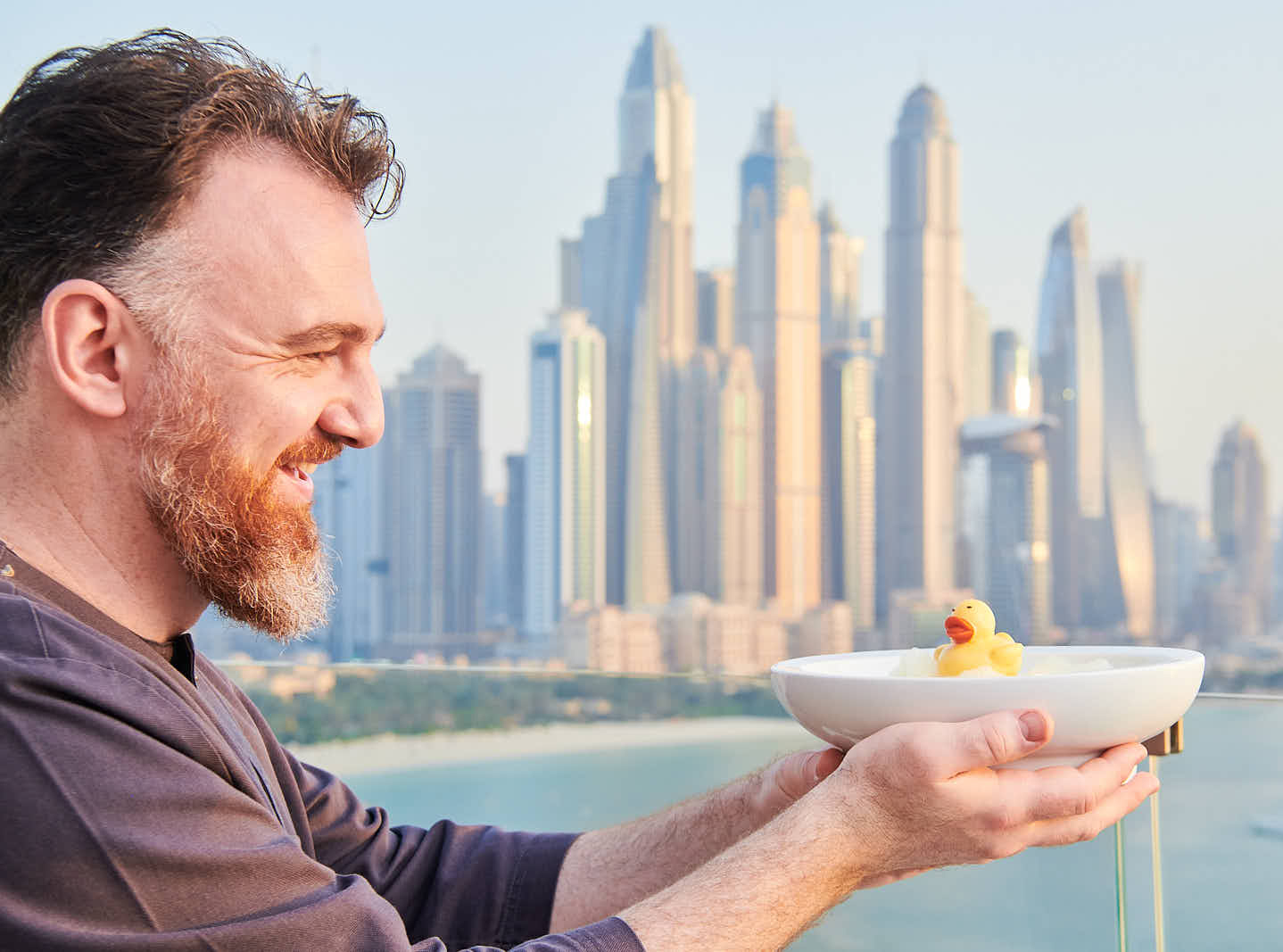 Luxury lifestyle destination, FIVE Hotels and Resorts invites diners to a dessert concept created by the exceptionally talented two Michelin-starred chef, René Frank.
Just as he did throughout his vibrant career across the globe, René Frank is here to shake up Dubai's dessert scene with his exceptional sweet creations. The innovative mastermind behind one of the world's first Michelin-starred dessert restaurants 'CODA', has collaborated with FIVE Palm Jumeirah and FIVE Jumeirah Village to offer dessert creations nothing short of out-of-the-ordinary.
An industry trendsetter and dessert pioneer, chef René Frank, boasts over fifteen years' experience in celebrated restaurants around the world. He has created dessert menus that blend classic techniques with modern, progressive interpretations; whilst being incredibly Instaworthy.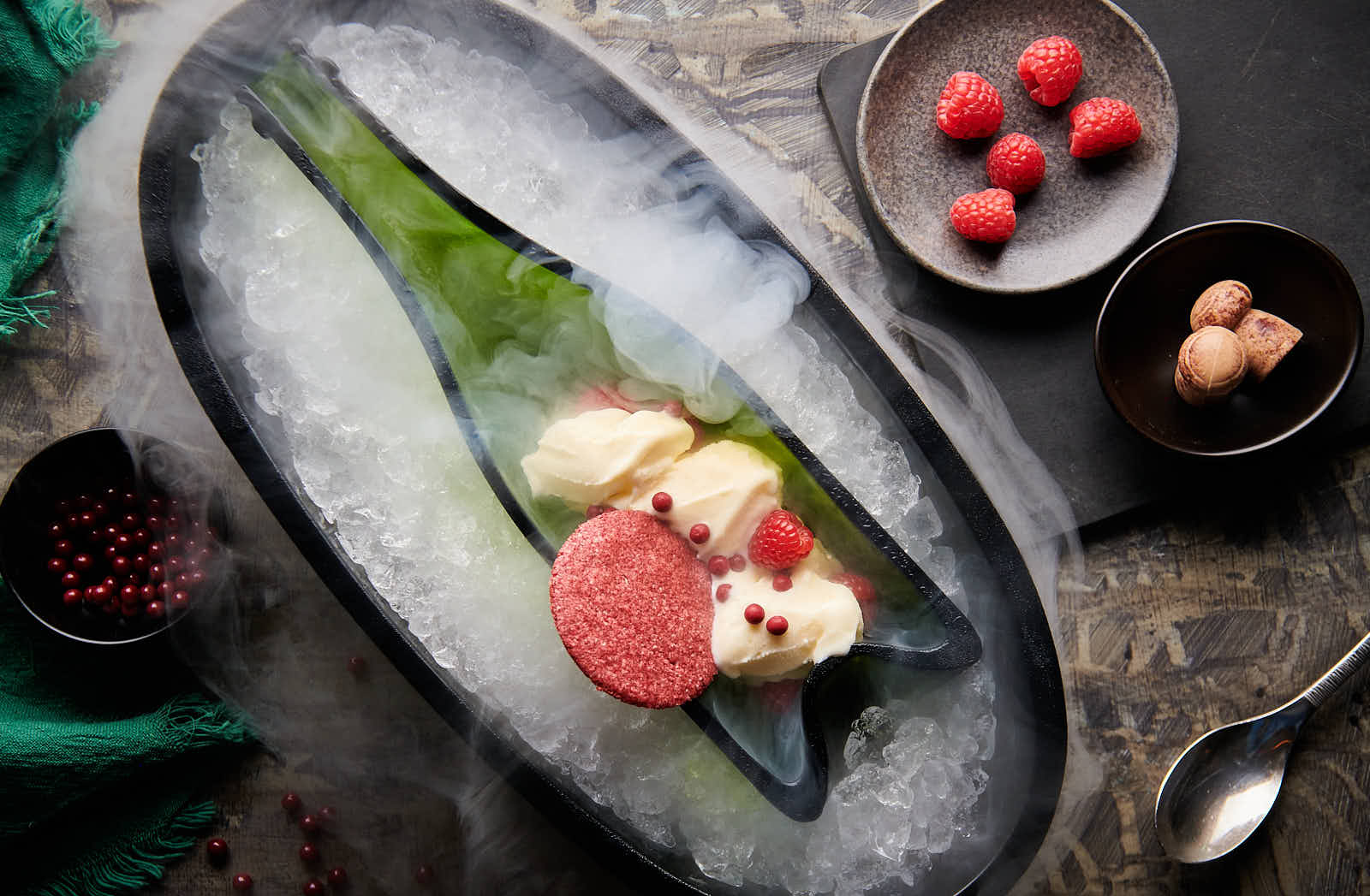 Each dessert is light and stars fresh, high-quality ingredients, as well as unrefined sugar. The best part, they're gluten-free as well.
The Penthouse, FIVE Palm Jumeirah's stunning rooftop destination, features patisserie that have been inspired by chef René Frank's time in Japan. Flavour-packed with distinctive Japanese tastes and French finesse, must-try treats include the artfully-crafted Japanese Adzuki Cheesecake with cherry and adzuki bean and the delightful Creme Sorbet with bubbly, raspberry and longan.
Inspired by Maiden Shanghai's roaring 1920's Shanghai charm and taking on elements from conventional Chinese dining culture, gourmet dining venue offers a treat for the senses. Enjoy artisan desserts such as a Coconut Nectar Custard, beetroot-raspberry cookie and blood orange sorbet; and Mooncake with sweet potato and passion fruit.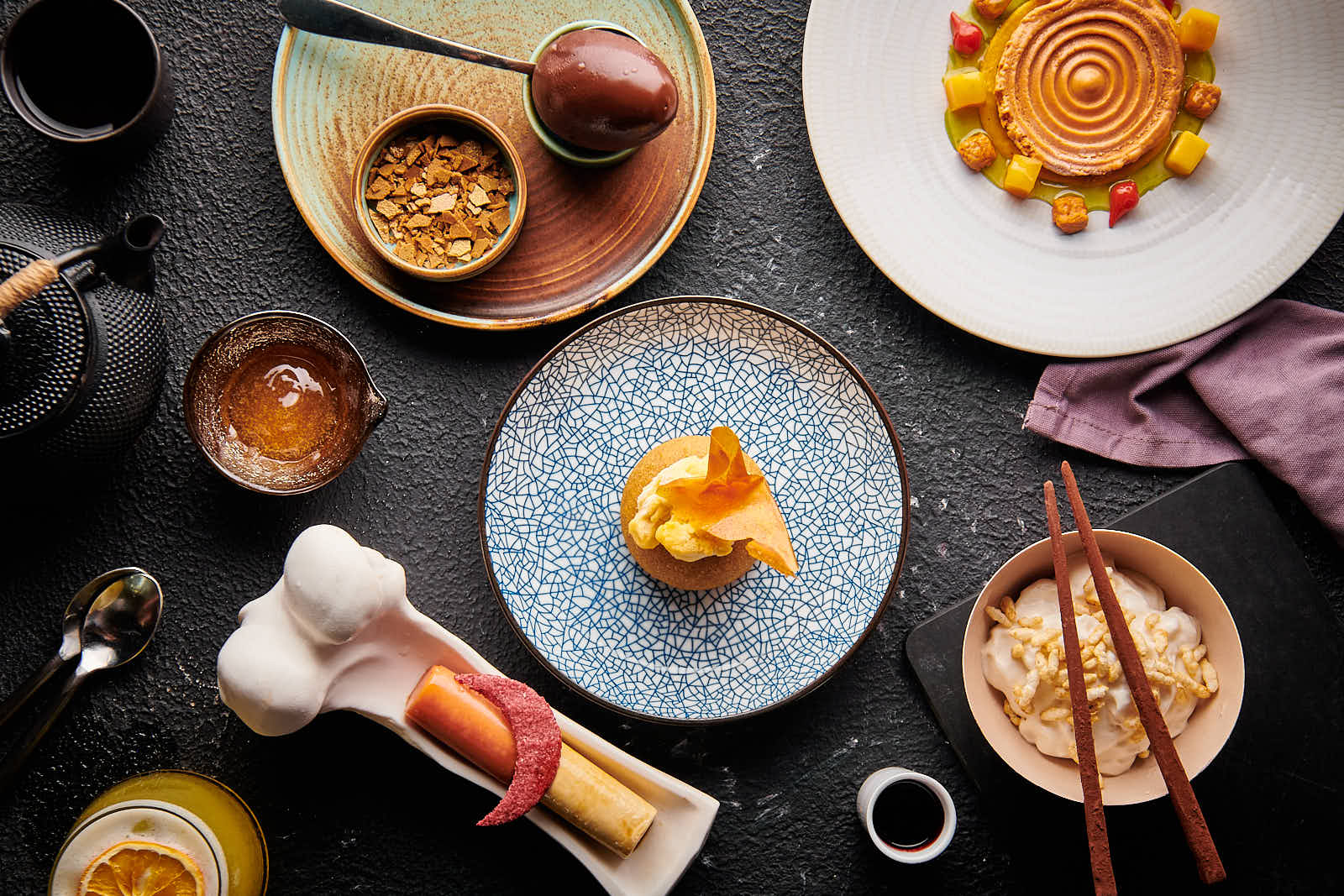 The indoor-outdoor, all-day café, The Delisserie focuses on timeless, homemade and bean-to-bar concepts with rich creations including Cheddar Cheese Fondant with baby red peppers and red pepper ice cream; and chocolate dragées.
Offering an immersive experience that flawlessly unites soul food with street art, FIVE Jumeirah Village Dubai's Soul Street's dessert menu has been inspired by the playfulness of street fare and boasts plates from around the world; and one of René's childhood memories as well. Tuck into the exquisite Green Tea Waffle with strawberry ice cream and almond cream; and the Nitro Black Forest cake with chocolate mousse, cherry compôte and vanilla foam.
Ongoing. Call +9714 455 9989 or book online.