Array
(
    [ref_id] => 683
    [photo_file_name] => Deliverooed_800X500.png
    [posted_by] => Emma Hodgson 
    [text_display] => <p>
	<span style="background-color: initial;">Takeaway fans in several parts of Dubai will be available to order from more restaurants through Deliveroo soon.</span>
</p>
    [cover_photo_file_name] => Deliverooed_200x181.png
    [slider_images] => 
)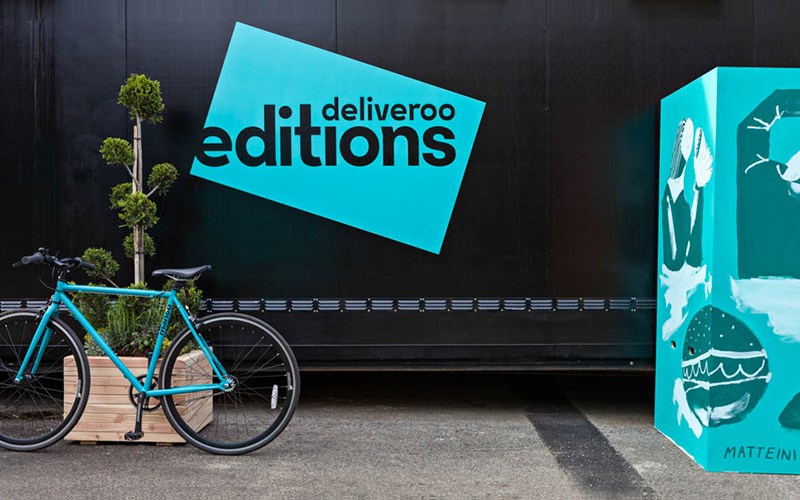 Takeaway fans in several parts of Dubai will be available to order from more restaurants through Deliveroo soon. The food delivery giant is launching a new venture called Deliveroo Editions Dubai this October. The food app currently allows users to order food from nearby restaurants, but the new service will connect further away restaurants with users.
The new service, will create delivery-only pop up restaurants in JLT, which will deliver food quickly to nearby areas. Deliveroo Editions has already taken off in other countries such as the UK. Dubai restaurants currently signed up to take part in the venture include Burger and Lobster, Clinton St. Baking Company, Fraiche, Joga, Pineapple Express and PINZA! The restaurants selected for the new app, were not currently operating a delivery service in JLT and the surrounding areas.
Areas which will benefit from Deliveroo Editions Dubai include: JLT, Dubai Marina, JBR, Palm Jumeirah, Dubai Media City, Dubai Internet City, Knowledge Village, Barsha Heights, Emirates Hills, The Greens, The Meadows, Jumeirah Islands and JVT.
Hisham Samawi, Managing Partner of Clinton St. Baking Company said: "We have been in Downtown Dubai for almost 3 years. For the last two, we have worked closely with Deliveroo to deliver our food to customers within the area. We have had our sights on opening our restaurants in 'New Dubai' as there has been great demand for it, but the opportunity hadn't presented itself, until now. When we found out that we had the chance to partner with Deliveroo Editions catering to the Marina, JLT, Meadows and Springs area, we found it to be a dream come true and immediately jumped at the opportunity. As Deliveroo has been a long-standing partner of ours, we are confident that the execution of Editions will be a good one. We are super excited to spread the Clinton St. goodness to fans across Dubai to enjoy all our great food."
Deliveroo plan to open a second Deliveroo Editions Dubai in 2018. For more information, visit Deliveroo Editions.