Sponsored: Take your dining experience in Dubai to the next level with a visit to the luxurious FIVE Palm Jumeirah and the chic FIVE Jumeirah Village
Make your way to the cool, stylish and trendy FIVE Hotels and Resorts and take your pick from any of the award-winning restaurants for gastronomic concepts that will blow you away. Tickle your taste buds with delectable dishes from a foodie's dream bucket list.
FIVE Palm Jumeirah
Gourmet Chinese at Maiden Shanghai, contemporary Japanese at The Penthouse or authentic Italian at Cinque, Dubai's swanky FIVE Palm Jumeirah has your cravings covered. Satisfy your sweet tooth with must-try new desserts by two Michelin-starred Chef René Frank at Maiden Shanghai and The Penthouse!
Maiden Shanghai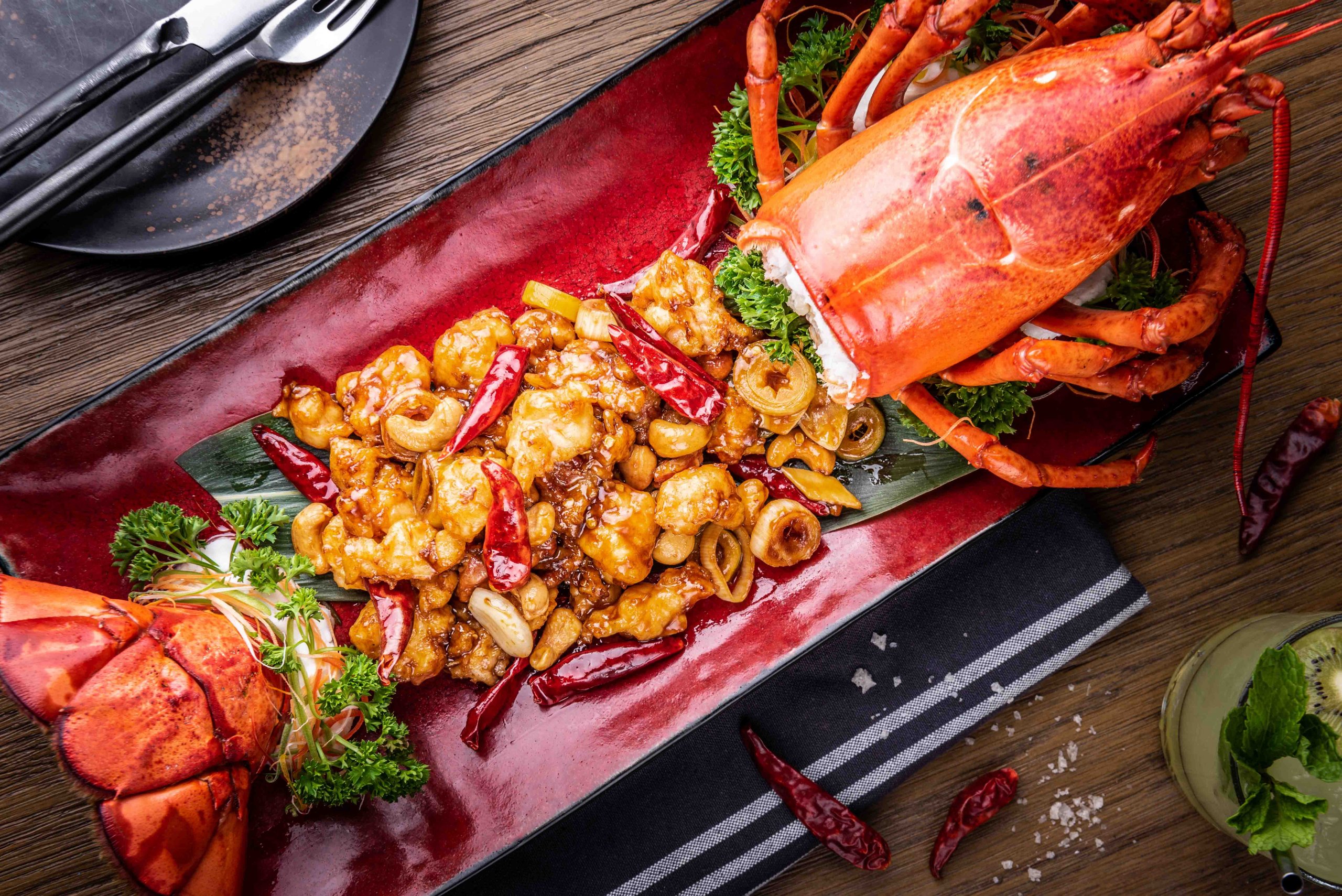 Dine with one of Dubai's most famous chefs, the award-winning culinary mastermind Luo Bing at Maiden Shanghai. Chef Bing invites diners to indulge in MSG-free and organic, gourmet Chinese dishes, inspired from four renowned Chinese cuisines – Cantonese, Sichuan, Shanghai and Beijing. Featuring stunning views of Dubai's skyline, the 1920's Shanghai-inspired restaurant expands across three floors, complete with a gorgeous outdoor terrace lounge, Maiden Terrace, private dining rooms and picturesque main restaurant with a buzzing bar. This hidden gem also offers a private karaoke room, ideal for a Dubai-style birthday party; and is host to one of Dubai's best Friday lunches, the Naughty Noodles Friday lunch and the award-winning Crazy Rich Ladies Night.
The Penthouse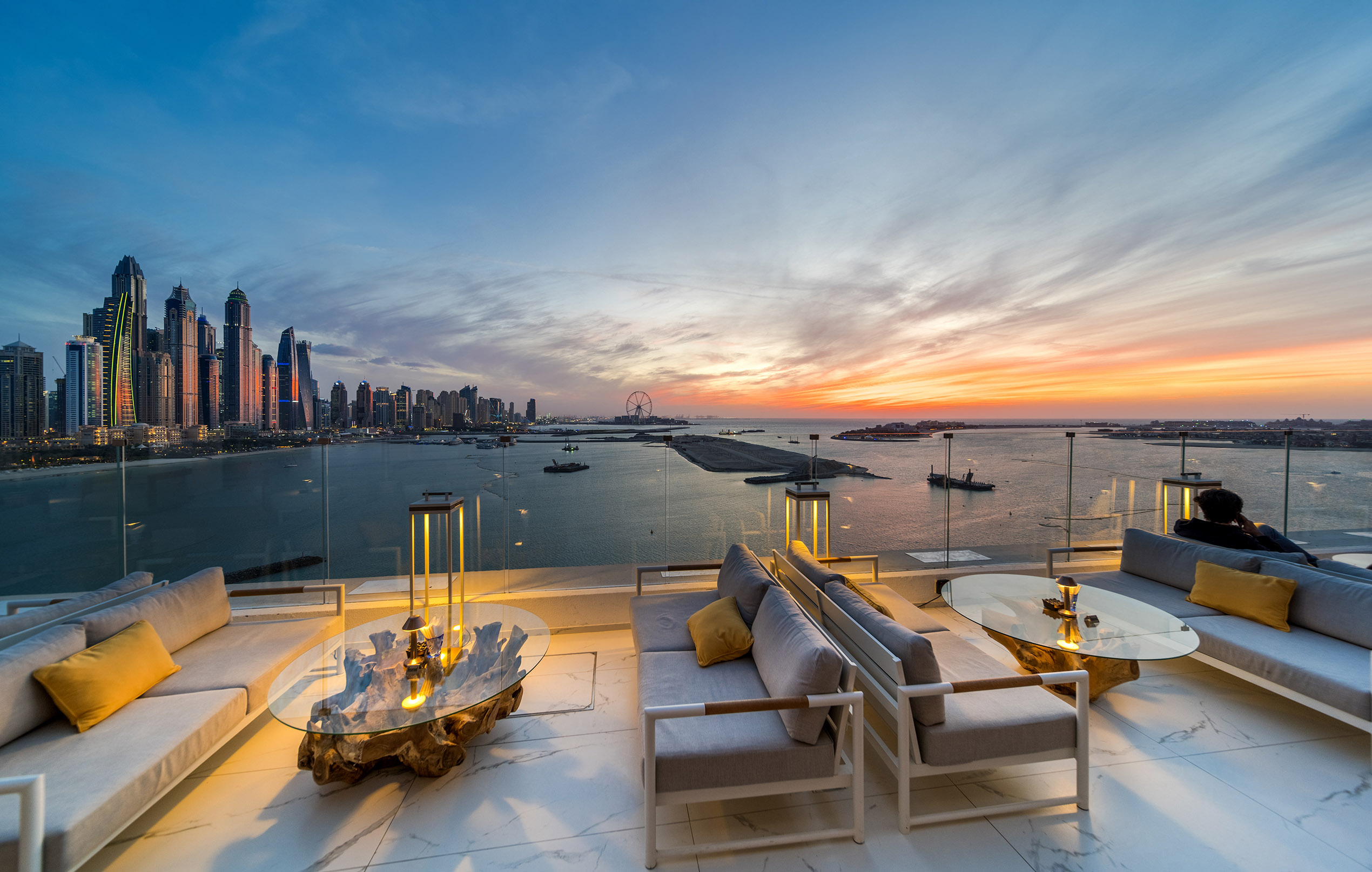 Boasting spectacular views of the Arabian Gulf and the Dubai Marina as well as Downtown Dubai's skyline, energetic vibes and sumptuous food, The Penthouse is just the place for a fantastic time. Chef Frederic Faucheux has curated an award-winning dining experience, taking contemporary Japanese cuisine and fusing it with traditional flavours from French cooking methods, paired with specially-curated sips. The day to night space also serves as one of the best sundowner spots in Dubai. See for yourself, and explore The Penthouse Supper Club, a concept that brings together friends, food and socialising.
Cinque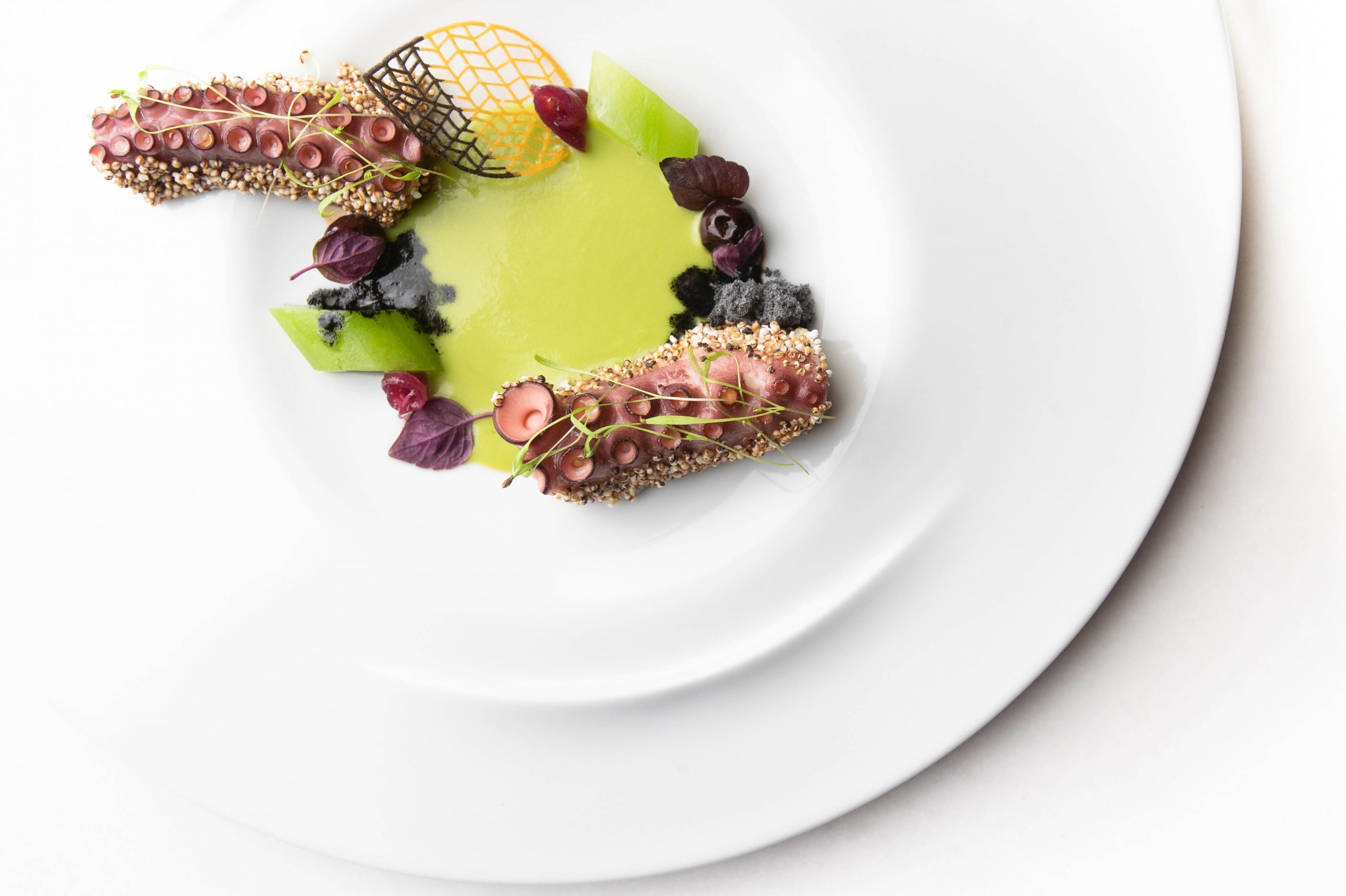 The award-winning Cinque, is your go-to if you are craving an authentic, yet modern Italian dining experience. Award-winning Chef Giuseppe Pezzella brings the Amalfi Coast to Dubai with family-style sharing dishes, as well as mamma's classics. Overlooking FIVE Palm Jumeirah's social pool, Cinque is a fun-dining ristorante and bar, reinventing Italian cuisine. Dine inside the warm and inviting restaurant or al fresco in true Italian style. Additionally, guests can beat the Monday blues with a glittering ladies' night, every Monday.
FIVE Jumeirah Village
The striking property has two unique experimental dining experiences, perfect for those looking for something new to try. Sample gourmet street food at Soul Street or tuck into rustic, Italian dishes at Trattoria by Cinque.
Soul Street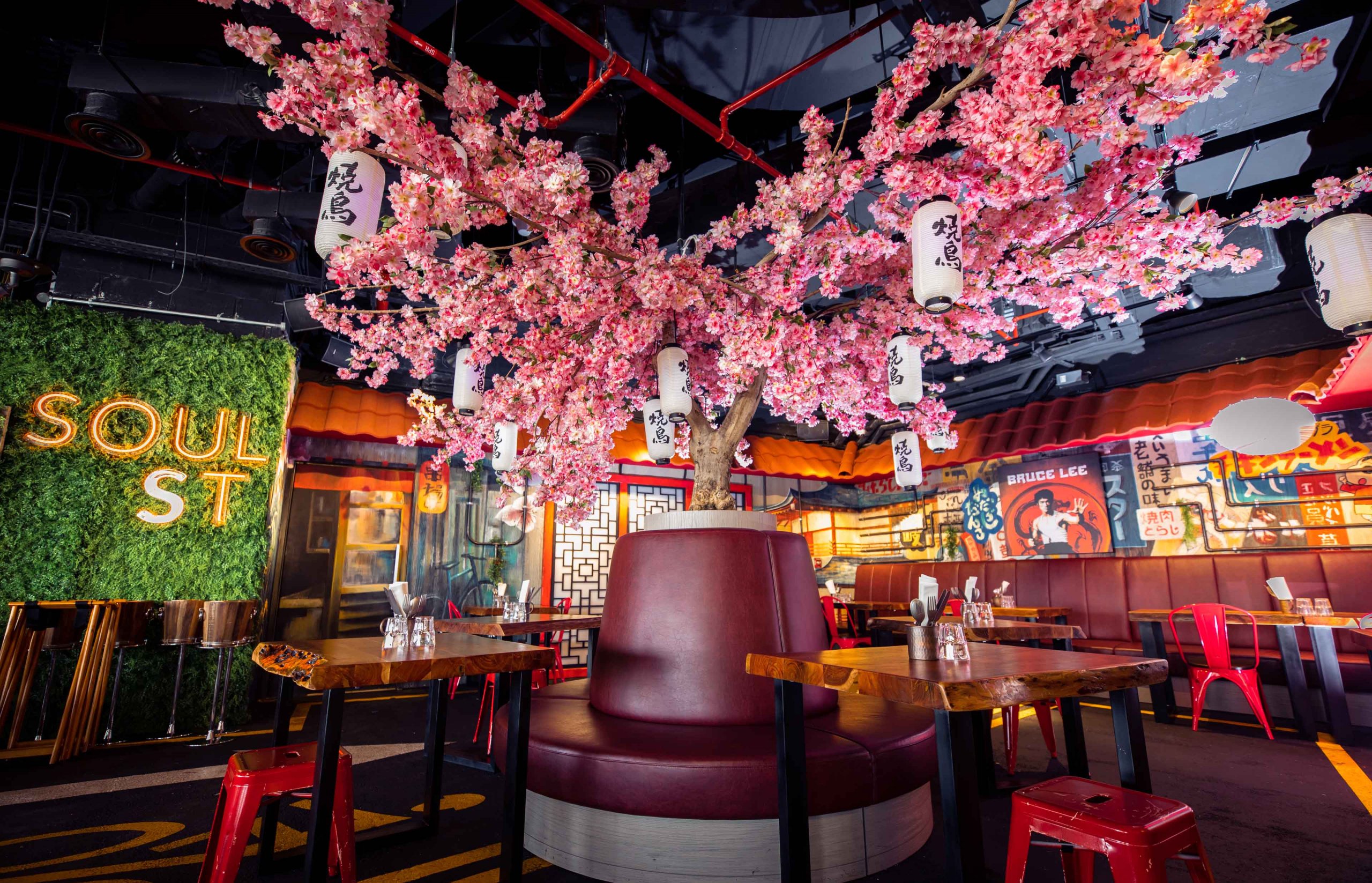 Soul Street is a must-visit eatery for street art enthusiasts and street food lovers alike. From a lively urban ladies' night to some of the best tacos you will ever try in Dubai, the setting with picturesque street art from international street artists, offers authentic and passionate street food from around the world.
Trattoria by Cinque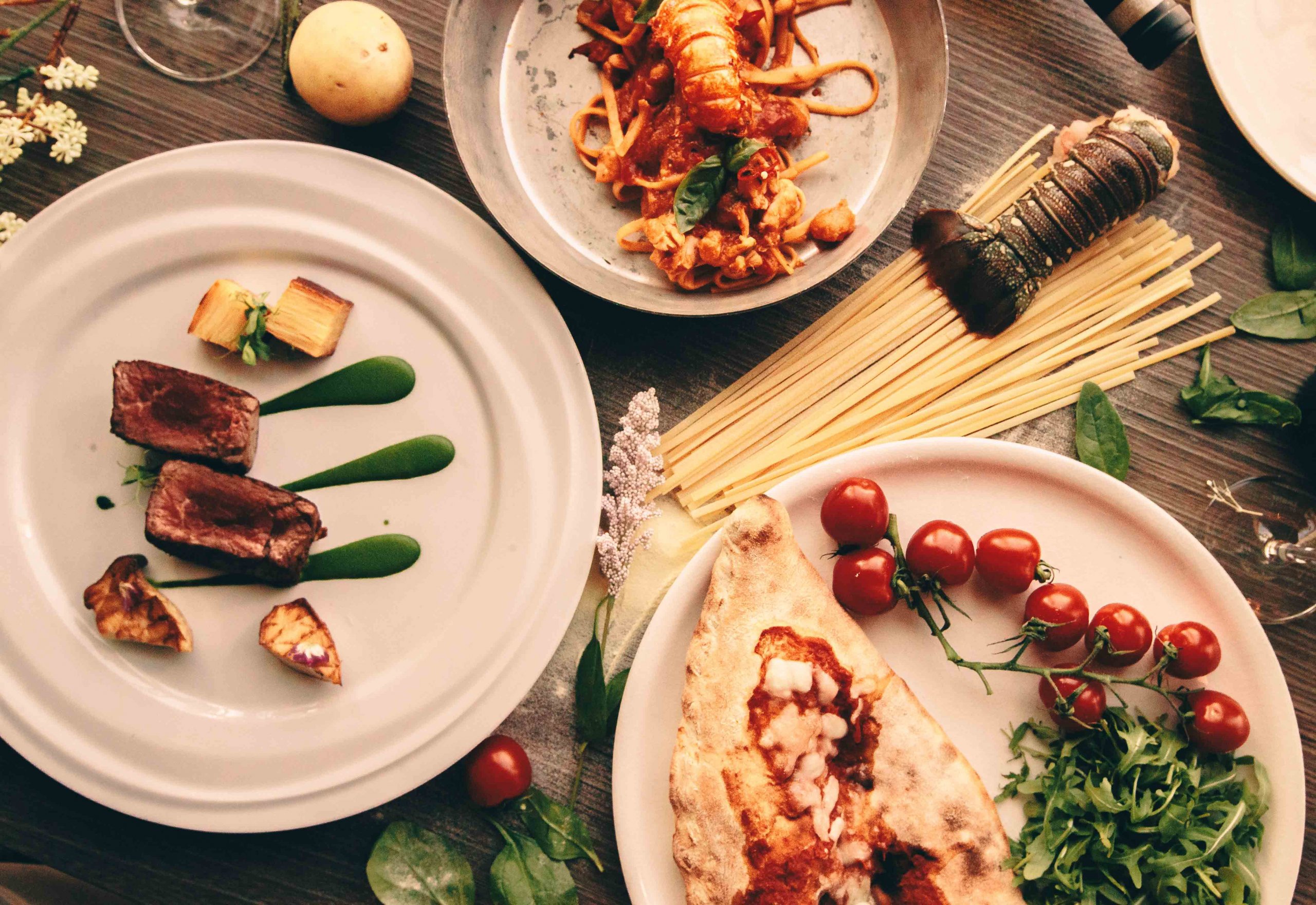 Look forward to home-style Italian food with quality ingredients at Trattoria by Cinque. The instaworthy interior promises to take diners on a holiday to Italy, accompanied by refreshing sips and pleasant tunes that celebrate la dolce vita. Chef Giuseppe Pezzella invites diners to a mouthwatering menu full of an Italian mamma's best kept kitchen secrets, homemade pasta just like nonna would make, vibrant sauces with flavour-packed Italian tomatoes along with freshly-baked focaccia. Round up your girlfriends for ladies' night every Monday.
Call +9714 455 9989 or visit the website.