Marks & Spencer relaunches its popular in-store bakeries with an exciting and fun 'Golden Yumnut' competition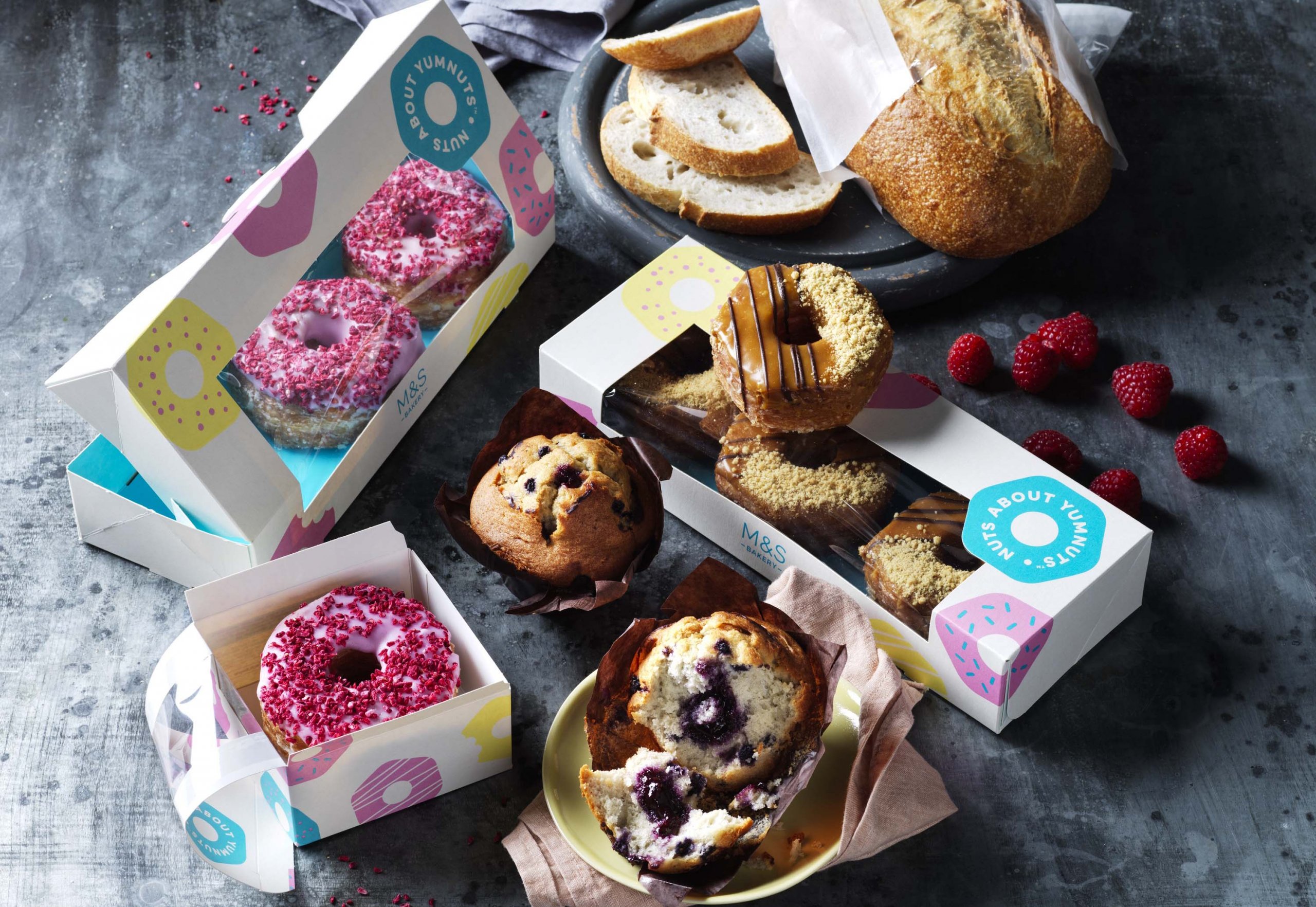 British retailer, Marks & Spencer, has revamped its popular in-store bakeries giving them a brand-new look and an upgraded selection of baked treats.
To mark this relaunch, the brand is running an exclusive competition where 10-winning Golden Yumnut cards have been hidden in boxes of Yumnuts at select Marks & Spencer stores across Dubai. The lucky ones who find a winning Golden Yumnut card between now and mid-June can take it back to the specific Marks & Spencer store of purchase to win an AED250 prize.
Known for innovating in their bakeries, last year saw the launch of the hybrid Yumnut – the lovechild of a doughnut and a yum yum (a fluffy British pastry twisted into a plait). Containing a total of 48 laminations (alternating layers of butter and dough), the treat is light and fluffy in texture. Marks & Spencer now brings out limited-edition versions of the delightful bite, such as the Golden Yumnut, which is currently available in M&S Cafés.
With an eye-catching new pastel colour scheme and catchy slogans, Marks & Spencer's boxes of bakery treats are apt for sharing or simply indulging in by oneself.
Competition from May 27 to June 12. Visit Marks & Spencer stores at Dubai Mall, Dubai Festival City Mall, Festival Plaza, Marina Walk, The Springs Souk and Mall of the Emirates.