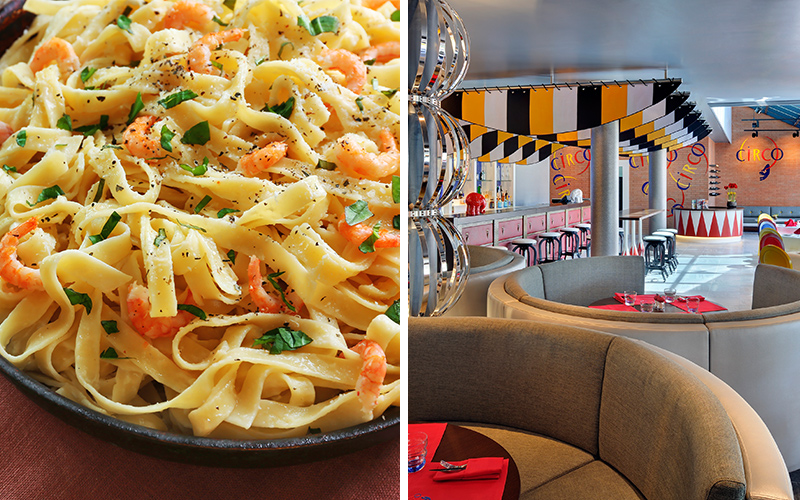 Popular Tuscan restaurant Circo Abu Dhabi is launching a new menu this April. As always, dishes on the menu are inspired by the tradition and technique passed down by the Maccioni family who founded the restaurant group in 1974 in New York. The Abu Dhabi restaurant is headed up by Chef Andreas, who will be offering plenty of tasty Italian-inspired dishes for the new season.
"Circo" means "circus" in Italian, and the interior certainly reflects that theme. Unlike standard Tuscan restaurant fare, the restaurant is inspired by a Victorian-era European circus.
For the launch of the new menu, Mauro Maccioni, the son of the founder and CEO of the restaurant chain will be in town during the first week of April, along with Carlo Mantica the co- manager and CEO of the Le Cirque International Restaurant Group.
Details: for more information, visit Circo Abu Dhabi. If you enjoyed this article, you may like this collection of Italian recipes.