Sarood Hospitality has unveiled the 'Make It A December to Remember' campaign with a four-day festive preview (from September 16-19) at The Duck Hook and Hillhouse Brasserie. Because, let's face it, we're all looking for some much-needed cheer this year.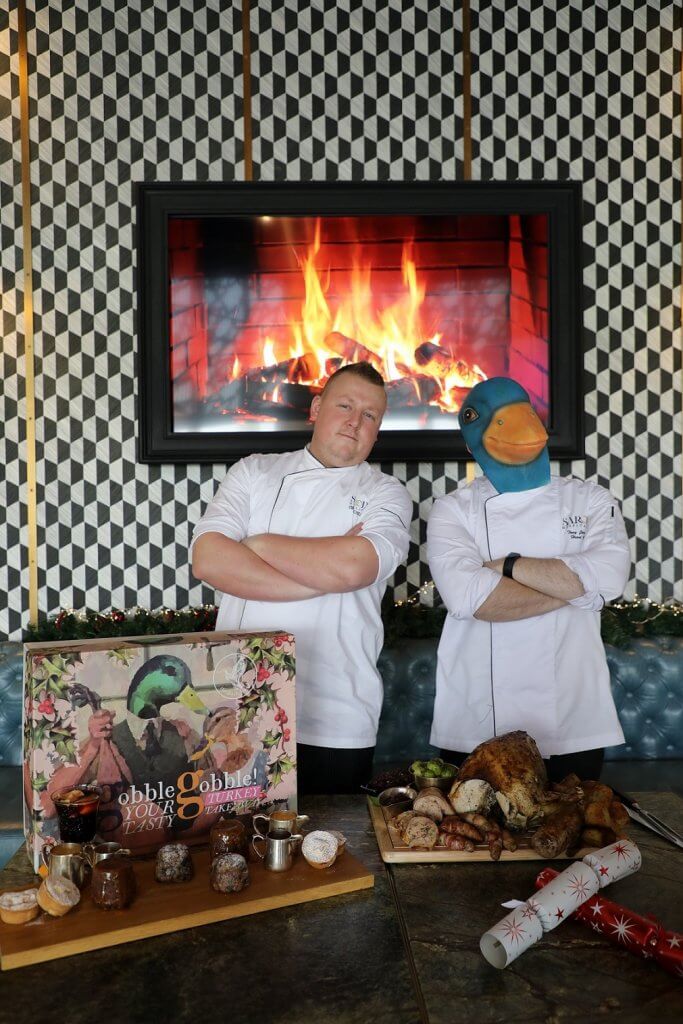 The Duck Hook is offering a Christmas plate with all the trimmings, and its popular 'Roast in the Post' service with a festive twist ahead of Christmas bookings. With par-cooked boneless Christmas turkey and stuffed legs delivered right to your door, the feast is available in portions of two, four, six, eight and ten. The order includes sides such as honey-roasted parsnips, duck fat roast potatoes, Brussels sprouts, sausages wrapped in veal bacon and braised red cabbage. Desserts include sticky toffee pudding, apple crumble with custard and panettone bread and butter pudding with custard, and Christmas pudding. The post-service also comes with homemade mince pies and festive crackers. Additionally, diners can order sweet treats including a DIY gingerbread house kit, homemade mince pies, Yule log and gingerbread men.
The Christmas plate is available for four days only for AED135 per person. The roast turkey is priced from AED399. Please note, 24-hours booking notice is required for The Duck Hook's 'Festive Roast in the Post.' Diners can arrange delivery on 800 666 353, email restaurants@saroodhospitality.com, or enquire via WhatsApp on +971 55 781 3244.
Festive brunch
On Friday, September 18, Hillhouse Brasserie will be hosting a special 'Christmas Countdown' edition of its renowned Brunch in The Hills. Diners will be treated to a traditional family-style feast served to their table alongside seasonal concoctions.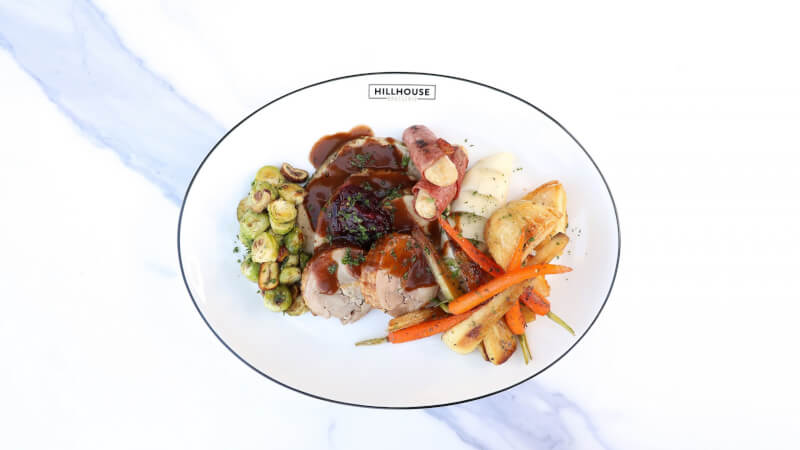 Relish duck liver pâté with sourdough toast, The Duck Hook scotch egg with homemade piccalilli, turkey, chestnut & cranberry salad, and prawn cocktail for appetisers. Mains include classics such as the wild mushroom risotto, roast turkey with stuffing & sausages wrapped in veal bacon, prime rib beef with gravy and sides of roast potatoes, parsnips, carrots, braised cabbage and brussels sprouts. What's a festive feast without Christmas pudding? Try this alongside the sticky toffee pudding, chocolate fudge arctic roll and delectable mince pies.
Don't forget to dress to impress as the best festive-dressed guest will win a turkey takeaway for four. The brunch runs from 1-4pm and 6-9pm, with live music courtesy of legendary crooner Ciaran Fox. Prices start at AED195 for soft drinks and AED325 for the premium package. AED95 for children under four.
Visit makeitadecembertoremember.com for more information.