Cheval Collection, a renowned luxury brand specializing in upscale serviced apartments for both long and short stays, has introduced its inaugural Cheval Maison – The Palm Dubai
Cheval Maison – The Palm Dubai, situated on the main strip of the renowned Palm Jumeirah, is an exclusive boutique property comprising 131 contemporary apartments, featuring one to three-bedroom options, as well as a lavish three-bedroom penthouse. Each apartment is intricately designed to provide a serene escape from the bustling city life, with many units boasting their own terrace or balcony offering panoramic views of the Dubai Skyline. Cheval Maison – The Palm Dubai is further home to a 24-hour gym, a rooftop pool, and a diverse selection of dining options such as poolside service from the renowned Dubai restaurant, The Lighthouse.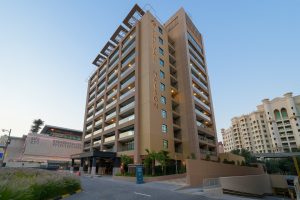 Guests at Cheval Maison – The Palm Dubai can indulge in a comprehensive hotel-style experience, catering to various needs including restaurant reservations, attraction bookings, and transportation arrangements. The apartments are conveniently situated within the Golden Mile residential complex on the Palm Jumeirah trunk, providing an ideal starting point for exploring the city. The Palm Monorail, located just a one-minute walk from the apartments, offers easy access to key landmarks in Palm Jumeirah and provides a convenient connection to Nakheel Mall.
For those seeking to venture beyond Palm Jumeirah, the monorail offers convenient access to the metro system, enabling seamless travel to other parts of the city. Popular attractions such as AquaVenture Waterpark and The Pointe are within close proximity, ensuring a wealth of entertainment options within easy reach.
Visit website.