The two homegrown brands have come together to launch a limited-edition, fiery range of juicy meats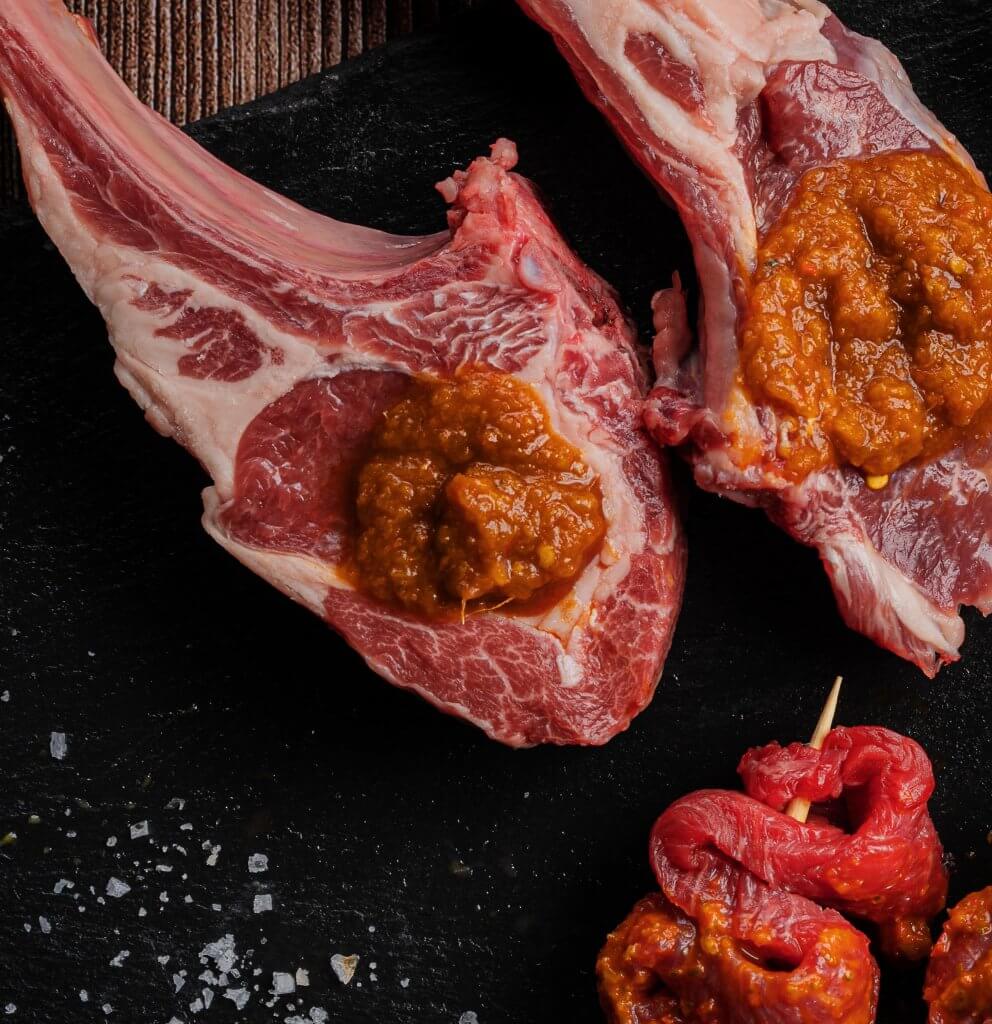 One of Dubai's best homegrown butcheries and smokehouses, CarniStore, has collaborated with the flaming-hot, artisanal brand, Haute Sauce to offer a new and exclusive selection of pre-marinated succulent meats.
The hormone-free meat, sourced from some of the best farms around the world, is marinated in a flavour-packed, mouthwatering hot sauce. The result? Enjoy smoked chicken wings, chicken thigh skewers, beef skewers and lamb chops marinated in one of three Haute Sauces – Haunting (ghost peppers), Original (habanero and coriander) and Mellowing (bird's eye chillies).
Made from one of the spiciest chillies in the world, Haunting has a smoky flavour that is balanced with the sweet undertones of chargrilled onions and roasted tomatoes. Next up, is the Original that is guaranteed to fire up any dish instantly. Mellowing is the mildest of the three and brings to life the heat of Thai red chillies in a sauce that is vivid and punchy.
The two brands aim to give meat and spice lovers their fix of good quality meat pre-marinated overnight and seasoned to perfection. Are you up to the challenge?
Ongoing. AED65 onwards. Order online. Visit CarniStore and Haute Sauce.