Here's a rundown of some of the best iftars on offer in the UAE capital this Ramadan Best for… fans of South American food Coya This delightful Peruvian restaurant will be serving a special iftar menu each day throughout the hol month. Guests can expect a delicious range of dishes including salmon a la brasa …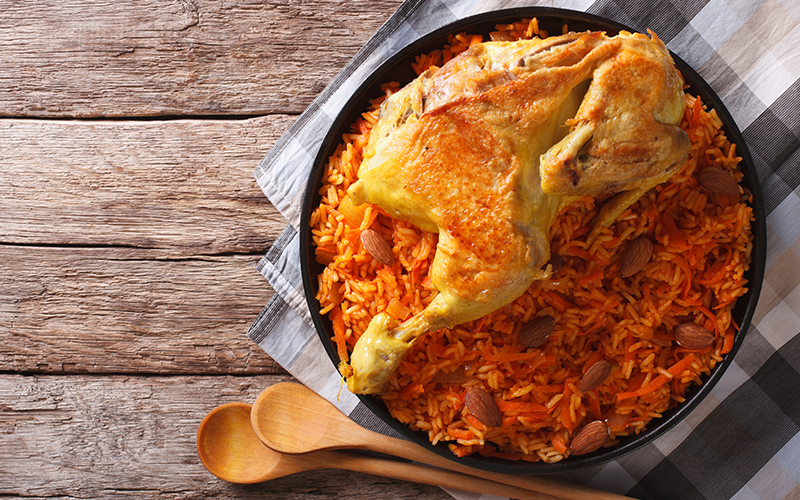 Here's a rundown of some of the best iftars on offer in the UAE capital this Ramadan
Best for… fans of South American food
Coya
This delightful Peruvian restaurant will be serving a special iftar menu each day throughout the hol month. Guests can expect a delicious range of dishes including salmon a la brasa with quinoa and vegetables and for dessert a tasty sticky toffee date cake.
Details: Available daily from 7pm-8pm set menu costs AED 270. For more information visit Coya.
Best for… a bargain
Carluccio's
The popular Italian chain will be offering a two course iftar menu over Ramadan for the bargain price of AED 99 per person. Free dates are also served on arrival, plenty of pasta and pasta dishes available on the special iftar menu.
Details: Available daily from sunset across all Carluccio's branches in the UAE. For more information, visit Carluccio's.
Best for… a delicious local feast
Sofra Bld
If you're looking for a tasty buffet filled with local fare this Ramadan, Sofra Bld in the Shangri La Abu Dhabi is the place to go. Situated on the ground floor of the hotel, the restaurant has great views over the hotel's grounds, beach and the Grand Abu Dhabi mosque in the distance across the water. Guests can expect all the delights of a Gulf buffet including lamb ouzi, hummus and tabbouleh.
Details: Available daily from sunset until 8pm, AED 205 per person. For more information visit Sofra Bld.
Best for… a family meal
Olea
St Regis Saadiyat Island hotel is hosting a family-friendly iftar at their Olea restaurant this Ramadan. The Mediterranean eatery will be serving a tasty mix of European and Middle Eastern dishes and juices, from an expansive buffet. Children below the age of five eat free, whilst children aged six-twelve years old eat at the half price rate of AED 110.
Details: AED 220 for adults, AED 110 for children aged 6-12, free for under 5s. The iftar is served daily from 7pm-9pm. For more information visit Olea Abu Dhabi.
Best for… Middle East food and music
Al Andalus
Situated in the Fairmont Abu Dhabi hotel, the Al Andalus Ramdan tent is serving a tasty spread with dishes from all around the Middle East, including hot and cold mezze, traditional Ouzi lamb carving, Samak Harra (spicy tahini fish), Dijaj Bil Laban (chicken with yogurt), Chicken Mossaka (chicken rolls) and Samak Saiadya (baked fish with rice). Guests can also enjoy Arabic music entertainment and shisha every evening, whilst there's a daily suhoor served late for those who want to partake.
Details: Available daily from sunset, for more information visit Fairmont Abu Dhabi.
</pstyle="color:#f90;font-style:normal">