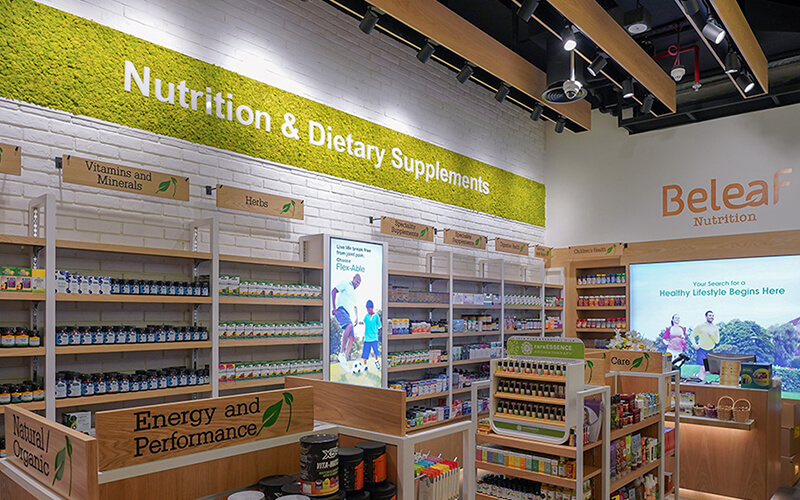 Nutrition and wellness store, Beleaf, has just opened its fifth destination in the UAE at The Springs Souk. Offering natural, organic and eco-friendly products from hair care to supplements, protein powders and organic sun care, Beleaf hopes to bring an exciting new presence to the neighbourhood mall in the heart of the Emirates Living community.
If you've set 2020 as your year to pursue your nutrition journey, whatever that may look like, then the fully trained staff at Beleaf are on-hand to offer advice across product ranges to suit your needs. The store is also home to body composition monitors, enabling staff to quickly assess your accurate body composition data to ensure they recommend the best products, tailored to you. These body analysis scales also give you a true indication of your inner health, and when monitored over time, can show the impact of any fitness regime or weight loss programme.
The latest store opening in The Springs Souk marks the start of what promises to be an exciting year for Beleaf, as the brand strives to double its footprint by the end of 2020. Other stores can currently be found at The Pointe Palm Jumeirah, Discovery Gardens, Karama and Sharjah.
Details: Follow @BeleafUAE for more information.