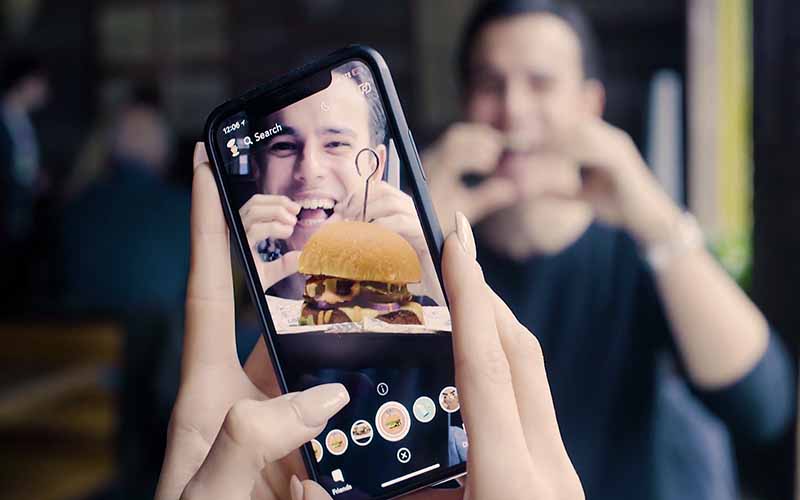 If you're ordering your evening meal from Bareburger over the next few weeks, you may be in for a surprise. The burger chain which specialises in organic, wholesome ingredients will be offering both takeout and delivery customers the chance to win different items on their menu with their "Golden Snapcodes".
There will be 100 available at each location across Dubai and Abu Dhabi (400 in total), with prizes including items such as the various popular burgers on their menu, macho fries or onion rings.
The giveaway deal marks the start of their new Augmented Reality Menu, which will allow diners to see a larger than life visual of the different menu items, and a spokesperson said they had chosen to launch now as a "special celebration of the Holy Month."
Winners will find the tickets in their takeout or delivery bags. "Using Snapchat, they can scan the Snapcode to reveal their winning item (burger, macho fries or fries and onion rings) to appear on their screen in the 3D format. Winners will then need to bring their ticket to any Bareburger UAE locations to retrieve their item [after sundown]," said a spokesperson for Bareburger.
The role out of augmented menus across the US has already seen success. "Bareburger has future hopes that 3D Augmented Reality Menus will eventually replace physical paper menus altogether as part of their eco-friendly initiative", said Euripides Pelekanos, Bareburger CEO . "This will allow customers to visualize what menu items such as burgers and fries will look like before ordering to help ensure that every customer's expectations are exceeded."
Details: for more information, visit Bareburger. If you enjoyed this article, you may like these burger recipes.