MayaBay, a Monaco export, will open its doors at Jumeirah Al Naseem's Turtle Lagoon this May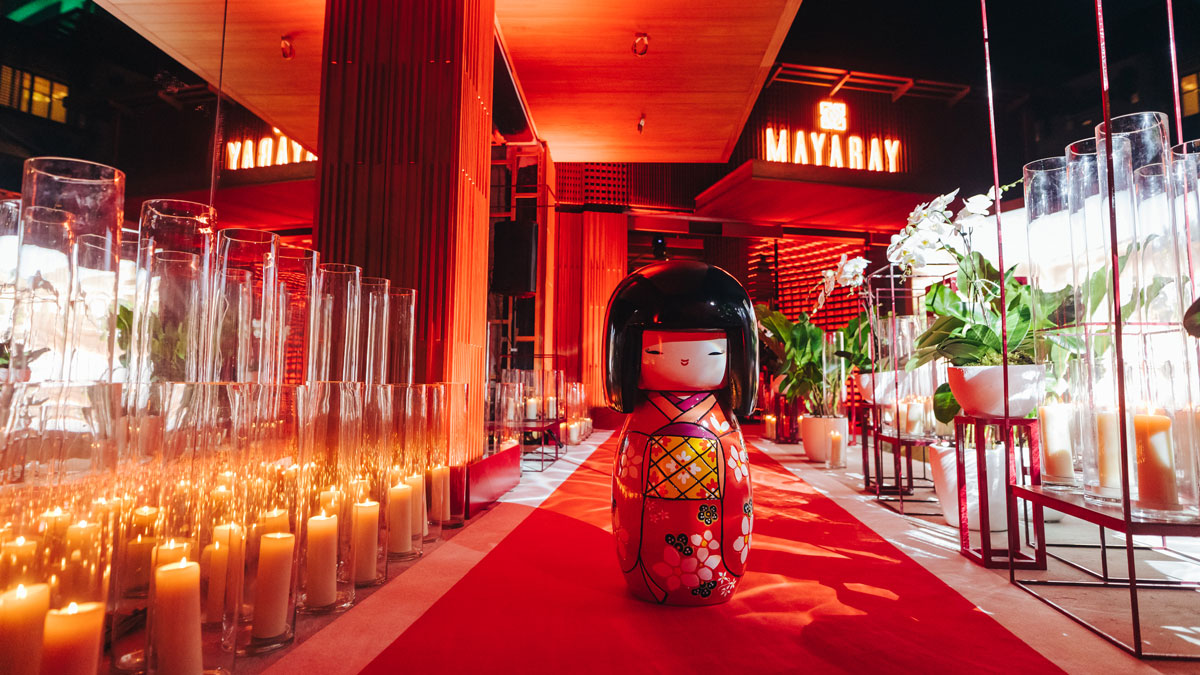 Originally from Monaco and now, for the first time internationally in Dubai at Jumeirah Al Naseem's Turtle Lagoon, MayaBay will open its doors to discerning diners on May 21. Look forward to an impeccably-executed dining and nightlife experience, starring the best of Asian flavours.
Behind MayaBay's move from Monaco to Dubai is a partnership between Orange Hospitality and Maya Collection, one of Monaco's most prominent hospitality groups.
Seating 200 covers, Mayabay exudes and indisputably Asian design, adorned with warm and intricately carved wooden panels accentuated by natural stones, red and green chairs, elegant crystal lights and large glass windows that offer uninterrupted views of the picturesque Turtle Lagoon and the iconic Burj Al Arab hotel.
Headed by Chef Shane Mac Neill, MayaBay Dubai's menu is rooted in traditional Asian cuisine and features distinct dishes ranging from dim sum to Japanese tempura and sushi, Thai curries and salads and standout signatures including Maya Crispy duck, Pad Thai, MayaBay sashimi, Yam ped tap tim (duck salad) and Black cod with miso and honey. It also expands on classic flavours in the form of contemporary dishes, such as Caviar dim sum, Prik pao mangkorn (wok-fried lobster in prik pao sauce) and MayaBay beef tartare. The menu has also been carefully crafted to include special vegetarian and vegan-friendly options.
MayaBay also introduces the signature MayaMoki brand, where sophistication is found in the customised flavours and playful details of traditional Japanese mochis, presented in elegant displays reminiscent of beautiful jewellery vitrines and available to enjoy for dessert or takeaway.
A well-curated grape list complements your meal; and MayaBay's Japanese rice-fermented beverage certified team of sommeliers will guide diners through the selection of sips, whilst offering an array of authentic and gourmet teas.
If you prefer creative concoctions, expect a refined mixology experience with bespoke brews infused with ingredients such as banana, citrus, yuzu, chilli, agave and more, concocted to resemble the four natural elements: wind, fire, water and earth. An exclusive cigar lounge also offers a uniquely tailored experience.
Leave it to the music and live entertainment of MayaBay Dubai to bring progressive sounds throughout the night, exclusively created for a unique experience. With a DJ booth integrated on the mezzanine level of the bar and Asian-inspired beats from conga drums, percussions and a live band, MayaBay promises an inspiring evening that will leave you mesmerised until late.
Visit Instagram.