Alkebulan, Expo 2020 Dubai's African Dining Hall, boasts a stellar line-up of female chefs. In honour of International Women's Day, one such talent, chef Mame Sow, will be hosting a free baking workshop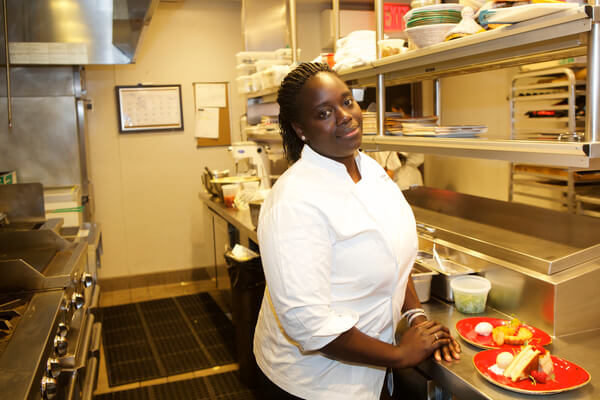 Taking place annually on March 8, International Women's Day is a worldwide day celebrating the social, economic, cultural and political achievements of women. This year's International Women's Day campaign theme calls to #BreakTheBias, where we can come together and collectively strive to create a gender equal world.
Alkebulan, the home of African art, food and music at Expo 2020 Dubai, features numerous female F&B talents, including famed African-American female chef Carla Hall, as well as South Africa's trained chef and award-winning cookbook author Mogau Seshoene and Vegan lifestyle chef Glory Kabe.
Other chefs at Alkebulan include chef Teddy from Uganda, who believes in the importance of cooking with love and passion, a trait which has been instilled in her since a very young age. Celebrating African traditions, flavours, cooking techniques and traditions, Mame Sow of Shoebox bakery at Alkebulan rustles up innovative recipes which visibly come to life through the lens of creativity and inspiration. Chef Elizabeth from Kenya works alongside Mame Sow of Shoebox bakery.
In honour of the special occasion, Alkebulan is offering baking workshop activations for women, exclusive discounts and dedicated dishes off a vibrant menu. Book your spot at the free baking workshop and learn how to make a delectable Banana glacée tarte with pastry chef Mame Sow.
Free baking workshop on March 9 from 6:30-7:30pm. Call +97150 1311 627 or email reservations@africandininghall.com. Visit Instagram.