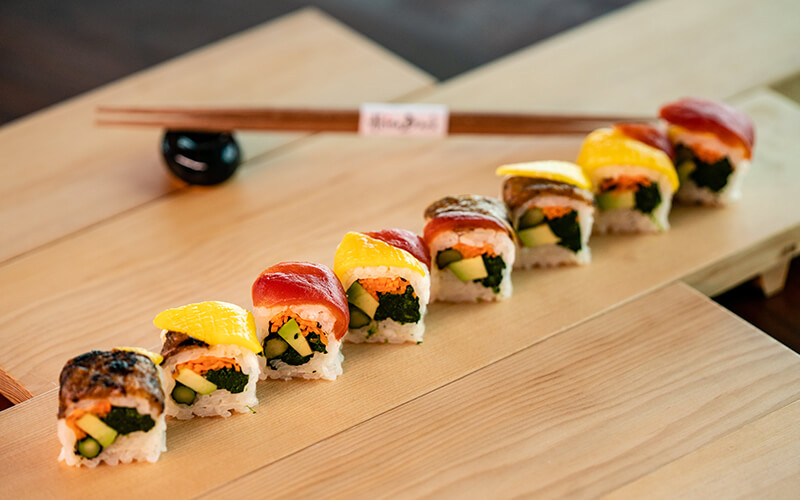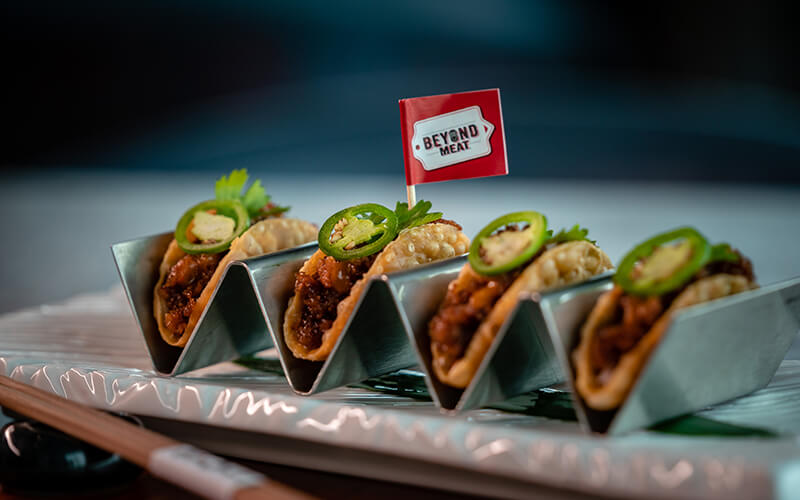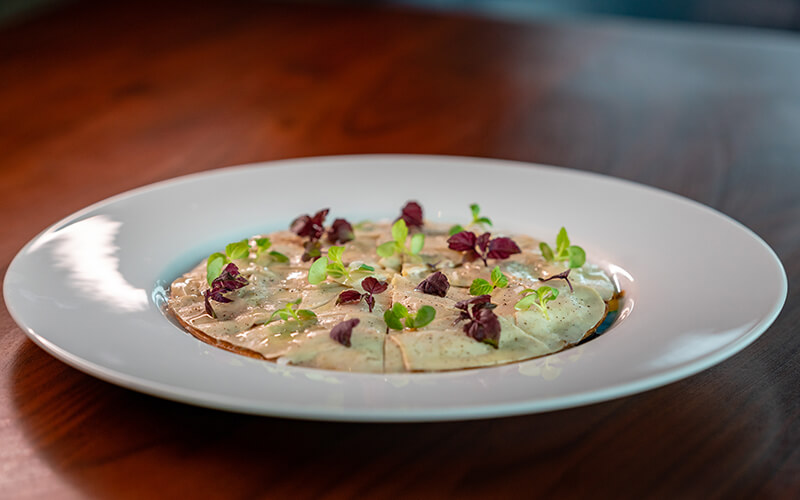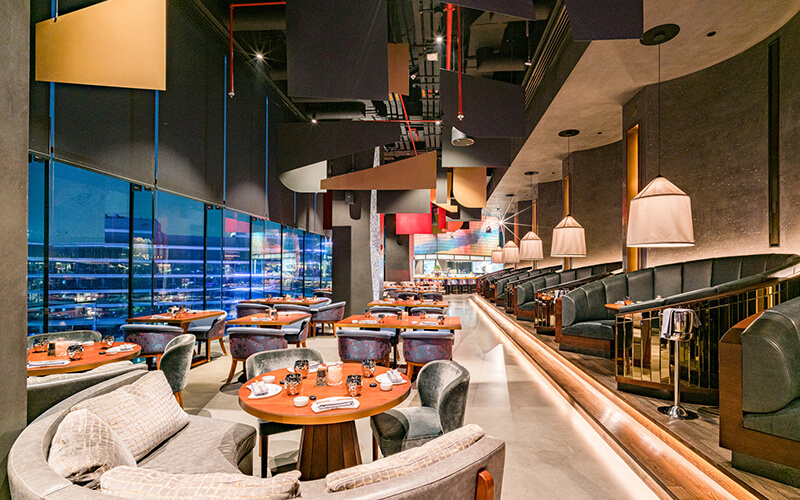 Sponsored: Akira Back Dubai, located at W Dubai – The Palm, has joined the ever-growing plant-based revolution by introducing a new, vibrant vegan menu, allowing its herbivore guests to celebrate their taste buds.
Famed for his sense of adventure, culinary creativity and eponymous blend of Japanese fare with Korean essence, Chef Akira Back offers an adventure for the soul with the energy behind-the-scenes fueling the flavours.
Leave any assumptions regarding vegan cuisine at the impressive Vortex-inspired entrance – Akira Back's eclectic vegan menu appeals to both committed vegans and the yet to be convinced. The diverse menu offers various mouth-watering dishes, from an inspired reinvention of the famed AB Tacos to Crispy Tofu and Eringi Mushroom Pizza.
Chef de Cuisine, Giovanni Ledon comments: "I wouldn't call myself a vegan chef, but I do lead a healthy lifestyle and consequently I'm always on the look-out for innovative, plant-based options to add to the menu."
Guests can begin their vegan Akira Back journey with an order of AB Beetroot Tacos with avocado, beetroot poke and micro cilantro or sample the Vegetable Tempura.
Then, dive into Edemame Risotto with Chef's signature Yuja Sake Foam. For the sushi lovers, Chef's Vegan Rainbow Roll made from Marinated Tomato, Grilled Nasu, Smoked Mango, Grilled Asparagus and Kombucha Ponzu will satisfy even the most discerning of palates.
For those with a sweet tooth, the menu offers delicious Kabocha Pound Cake or the Spice Souk – a total revelation in vegan desserts.
A healthy mind resides in a healthy body, so come and indulge in a wealth of refined and inventive vegan dishes at Akira Back, W Dubai – The Palm, whilst taking in spectacular views of the Dubai skyline.
Details: For more information and reservations at Akira Back, please call +971 4 245 5800 or email akirabackdubai@whotels.com, visit akirabackdubai.com or follow @akirabackdubai on Instagram. 
If you enjoyed this article, you may be interested in reading our latest review at Akira Back Dubai here.