A new series to launch at Conrad Abu Dhabi Etihad Towers with Emirati Chef Faisal Alharmoodi, in collaboration with renowned chef-restaurateur Reif Othman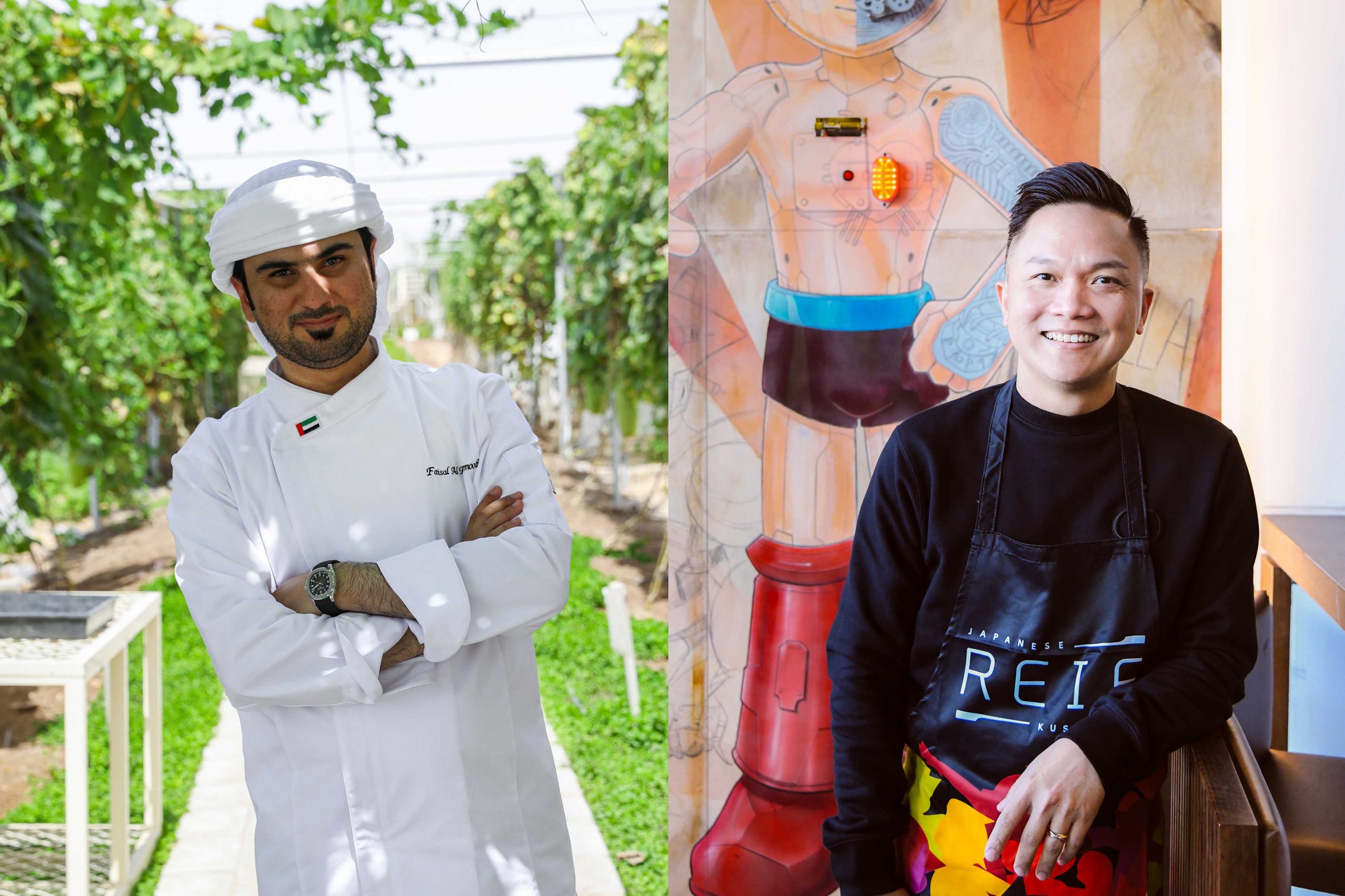 An innovative series of contemporary and exclusive dining events, Food Forward will showcase the Capital's diverse gastronomical landscape and growing culinary legacy through an exciting lineup of collaborations between local and international chefs and popular dining establishments.
Commencing a year-long schedule of exciting Abu Dhabi Culinary events, the first of several series will begin with Singapore-born, celebrated UAE chef Reif Othman and talented Emirati chef Faisal Alharmoodi. The chef-and-restaurant culinary tour de force will take over Tori No Su, Conrad Abu Dhabi Etihad Towers, an award-winning venue on the Corniche for 10 showstopping days of signature curations and vibrant tastes.
Serving up an array of indulgent bites, foodies can enjoy wagyu tataki with truffle ponzu; seared Scottish salmon, braised onion and lemon ponzu; as well as a sumptuous oven baked baby chicken with spicy teriyaki and more. Tempting sweet treats include a praline chocolate and pistachio cake.
Chef Reif is renowned for his unconventional take on Far Eastern fare, while also fusing French and Italian culinary techniques, while Chef Faisal is known for fusion dishes such as camel lasagne and samosa burrata.
Book online.