Sponsored: Embrace the Holy Month of Ramadan at Asil Dubai, with an exquisite Iftar offering and a nourishing Souhour spread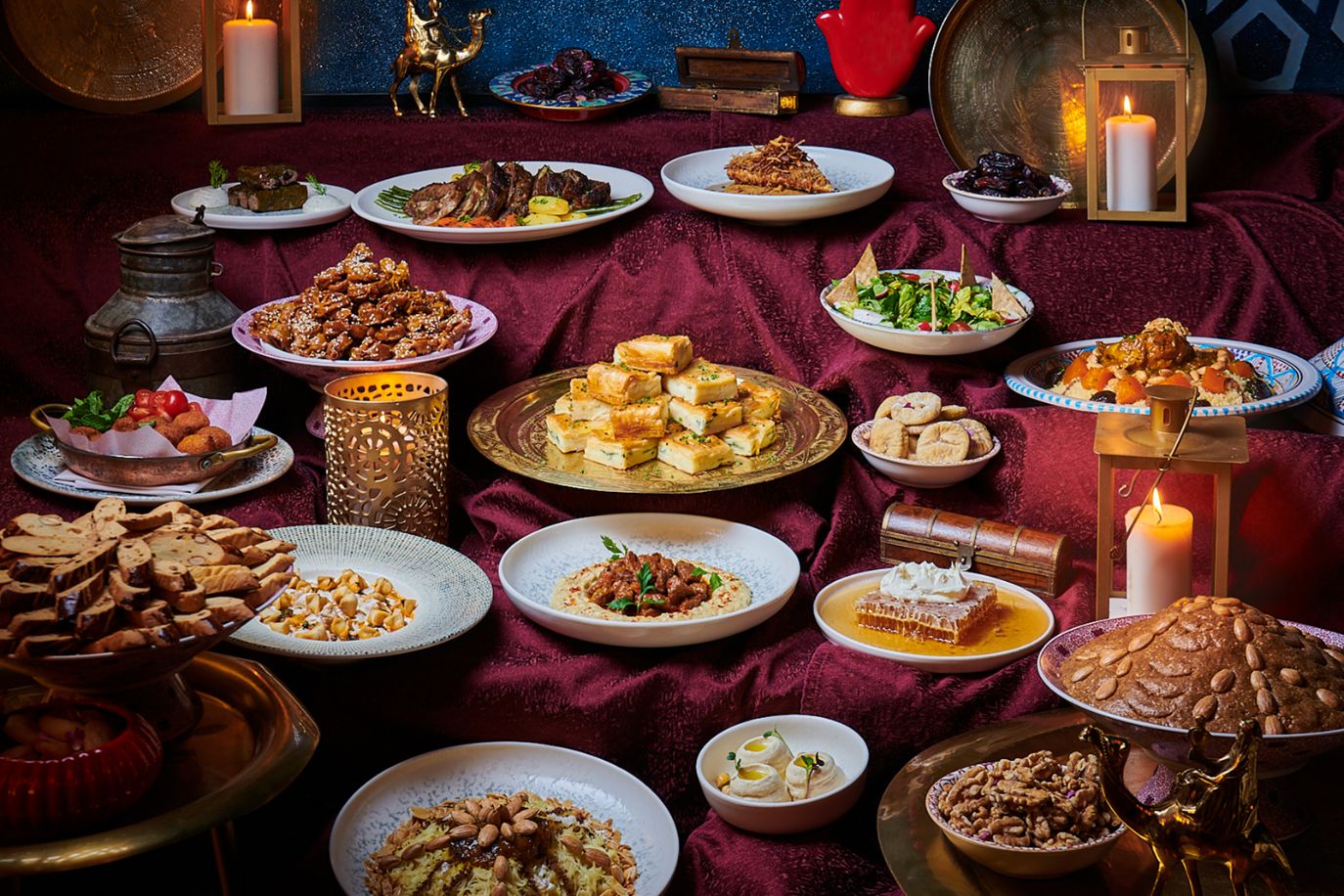 The Holy Month of Ramadan is upon us and the illustrious Asil, at Rixos Premium, Dubai, JBR, has crafted memorable Iftar and Souhour experiences to cherish with friends, family and loved ones.
Sit down to a sumptuous selection of refined dishes, brimming with authentic flavours and impeccable presentation, crafted by Asil's talented chefs who take inordinate pride in their menus for the Holy Month. Whether you choose to dine indoors, in a setting that boasts a restaurant, lounge and stage or on the outdoor terrace that is popular during Iftar, complete with a Shisha lounge and outstanding views of Ain Dubai, you are assured of an impressive Iftar and Souhour affair.
Iftar
Break your fast with a sublime selection of Asil favourites, including multiple mezze sharing platters for the table featuring fare such as Visneli yaprak sarma and Manti (tiny parcels packed with meat, in a tomato concasse with silken garlic yogurt); followed by your choice of a mouthwatering main, the renowned Asil Grill Platter with an assortment of Turkish, Lebanese and Moroccan barbecue and daily homestyle dishes from the Orient.
The experience is complete with glorious desserts, including Turkish kunefe or Umm Ali; while background music completes the scene for an exceptional Iftar.
Iftar from sunset onwards (6:30-8:30pm) at AED230 per person.
Souhour
Savour wholesome options from an extensive à la carte menu, accompanied by tunes from an acoustic band with a traditional Oriental kanoun, tablah and clarinet (daily, except on Thursdays). The ethos for this splendid menu is to use the best quality, natural and sustainable ingredients that, while grounded in tradition, create excitement on the plate and palate, making this a Sohour to remember.
Sohour from 9pm-2am. Dine à la carte.
Asil's Ramadan spirit is reflected in a majestic Majlis, complete with opulent décor, richly-coloured curtains, glowing lanterns and a luxurious Oriental set up.
Call +9714 520 0055 or WhatsApp +97152 160 0333. Email dine@asilrestaurant.com. Visit the website or Instagram.