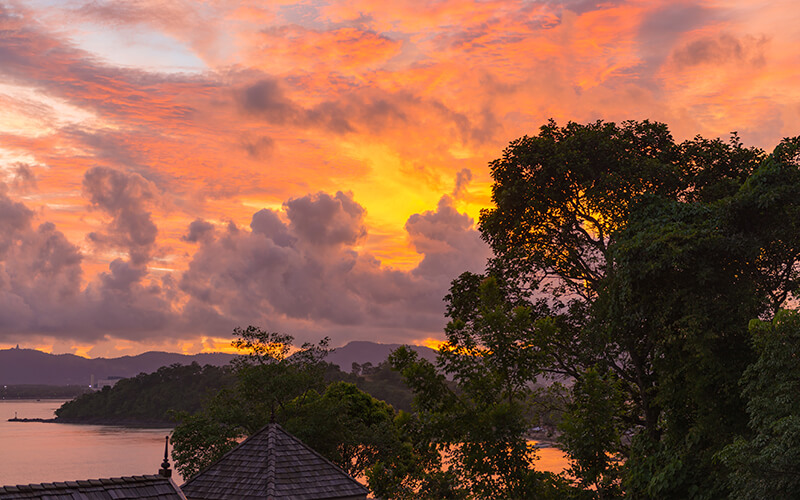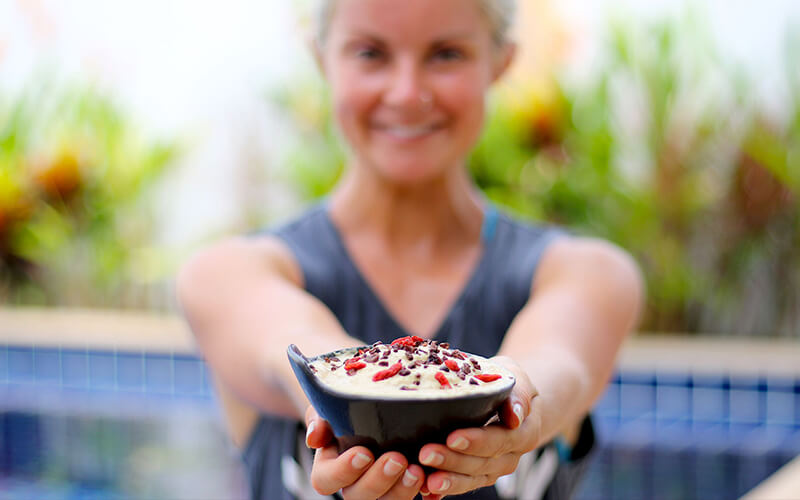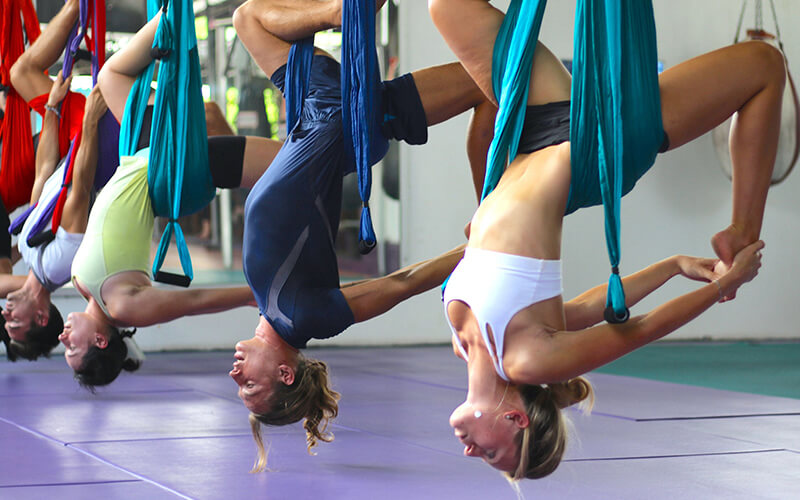 From probiotic drinks to raw superfood grain-free crackers, this intimate wellness resort in Thailand has been creating it all – and now they're inviting guests into the kitchen with a new retreat. Danae Mercer travels to Phuket Cleanse to discover more.
Phuket Cleanse isn't a place for a starvation diet. It's not one of those detoxes where you sip water during the day and have maybe, just maybe, a bit of coconut at night. They don't feed you only elixirs made with mud and salads with three chickpeas served alongside a tiny sliver of carrot.
Here at this intimate retreat in Rawai, Phuket, food is a focus. Three meals a day are served communal style, with guests invited to help themselves then sit at a long, shared table. At breakfast, fresh fruits are offered beside coconut chia seed pudding and vegan egg omelettes. Lunches and dinners focus strongly on vegetables, offering up some combination of high fat, low carb, low sugar, mostly raw salads. Sometimes there are protein bread crackers or pretend sushi (without fish, without rice) or faux burgers made from mushrooms. On very special occasions, there's a raw vegan cake, something rich and decadent but chopped into tiny portions.
All this means Phuket Cleanse has plenty of food – yet most guests still end up losing weight.
Part of that is linked to the simple low calorie, nutrient dense nature of the dishes served. Part of it is tied to the wealth of physical exercise (Phuket Cleanse offers over eight hours of fitness a day for those who want it, spanning everything from yoga to Thai boxing.). And part of it, explains Phuket Cleanse co-founder Melanie Procter, is tied to gut health.
"Since we launched years ago, we are seeing that more people are dealing with gut issues. Almost everyone, especially women," she says. Blond, smiling, Mel founded Phuket Cleanse with her husband, Stanton Procter. As she talks, she sits in one of the resort's swinging hammock chairs, sipping a turmeric and ginger juice just freshly made. Tropical palms create the shade overhead.
"So now you're seeing a movement toward gluten free food, or dairy free, or food that quite often is bland because chefs are trying not to cause food sensitivities in trying to make things delicious."
Yet healthy doesn't need to mean flavourless, stresses Mel. It's just about knowing how to mix flavours and spices and add in the right ingredients.
"A lot of our current program is around creating food that helps repopulate the gut with healthy bacteria. So we look at gluten free foods that don't destroy the gut, or working with beans and nuts in a way that doesn't flare up digestive issues," she continues.
"People want food that avoids making them sick, while also using food as medicine. That's a lot to ask."
To this end, Phuket Cleanse offers its regular guests daily cooking classes. As there's no set duration of time for a visit (travellers come anywhere from two-nights to three-months), the schedule is constantly varied. Workouts, lectures, activities, massages, meditations and more are all on offer, with guests choosing what they want from within those things.
Only now, Phuket Cleanse has launched a special series of 'retreats within retreats', all focused on cooking. These 11-night retreats will involve at least three cooking classes a day, spanning multiple experts within the company, including Mel.
"The idea is that we are using my background. For 20-years, I worked as a teacher trainer. So it's using that in teaching people in the kitchen. Plus everything we've done here."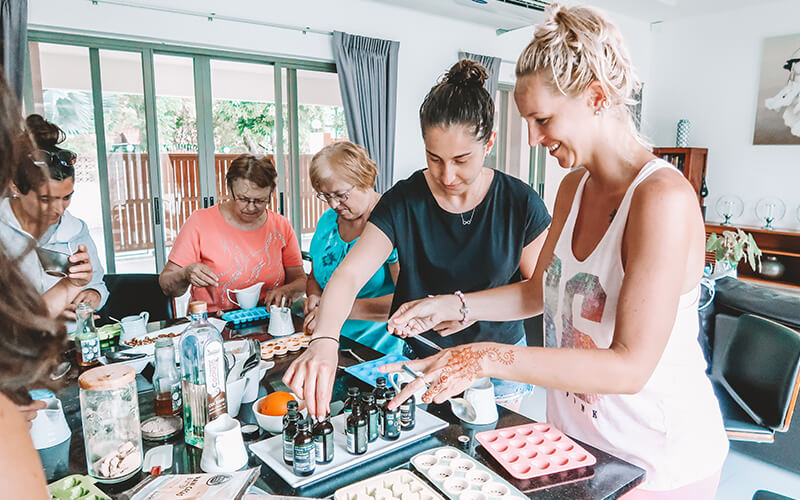 The focus of the cooking retreat is on teaching guests how to create things that are healthy but simple through balancing flavour profiles. "If something takes more than 10-minutes to make, I won't make it," says Mel. It's the same for most people, she continues. "In the Thai class, we spend the first 15-minutes talking about the basic principles of cooking, like how to balance the fire, the spice. Then we set you free to create your own thing that's healthy. It's daunting but doable."
Classes might focus on raw probiotic superfood chocolate or vegan pad Thai or mushroom nut faux-meatballs. During cooking sessions, guests work at individual burners while the instructors offer advice. Recipes are present, but not a requirement. When the cooking is done, there's often time for lunch or breakfast. And of course, stresses Mel, there's still the freedom to sunbathe, workout, or simply unwind in the retreat's Thai-inspired rooms.
"I want people to learn to cook without recipes," says Mel. "It's about putting the basics down and mastering the flavors."
The result is something that works like the rest of Phuket Cleanse; it's loose, familial, friendly and unexpected, all while being gut and health focused.
Here, guests can bake up their own dairy-free sugar-free cake — and they can eat it too.
Details: For more information on Phuket Cleanse and its cooking retreats, visit phuketcleanse.com.