From a cycling trip in Catalonia to catching crayfish in Sweden, four European destinations with seriously good food Scandi seafood safaris – Gothenburg, Sweden The buzzing port city of Gothenburg could not rank higher in the Scandinavian hipster food scene. Home to more zero-food-miles cafés, gourmet vegetarian restaurants and coffee roasteries-cum-delis than you can shake …
From a cycling trip in Catalonia to catching crayfish in Sweden, four European destinations with seriously good food
Scandi seafood safaris – Gothenburg, Sweden
The buzzing port city of Gothenburg could not rank higher in the Scandinavian hipster food scene. Home to more zero-food-miles cafés, gourmet vegetarian restaurants and coffee roasteries-cum-delis than you can shake a cinnamon bun at (the national sweet of choice), it is also the birthplace of AirDine (airdine.com).
This just-launched social dining scheme is being touted as 'Air BnB for food lovers', transforming participating homes into makeshift restaurants. The scheme is set to go worldwide later this year.
Within an hour's reach of the city, Gothenburg's west coast can be explored by boat on a number of seafood safaris. August's crayfish season sees tables heaving with dill-soused crustaceans – usually a celebration confined to private homes, but you can join the party at Smögens Hotel(smogens hafvsbad.se),with crayfish menus and catch-and-cruise trips around the region's 8,000-island archipelago.
8,000-island archipelago. But for antique clapboard charm, there's nowhere like hotel Villa Sjötorp (villasjotorp.se) in the teeny town of Lyckorna. Its gothic dining room overlooks the water, and the eight-course tasting menu is made almost entirely from local, organic produce – there's fallow deer, ox and seafood galore. Double rooms from Dhs480.
If you don't manage to try local mussels here, pop down to the harbour's clock tower that now serves as a shellfish bar and hub for foraging forays out to sea, where you can catch and cook your own (musselbaren.se).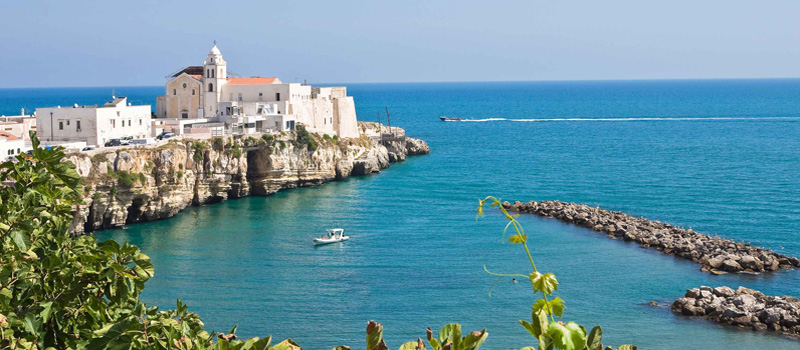 Artisan pasta – Puglia, Italy
Head for Puglia's 'deep south' – the Salento region, an hour's drive from Brindisi. The lesser-known tip of Italy's heel is fast becoming a getaway for Italophiles who want to avoid the crowds of the Naples coast, and the expense of Italy's northern beach resorts.
Crystal waters and wild, white-sand beaches yield octopus and sea urchin, which feature heavily in everything from crudo (a sort of local sashimi) to pasta dishes. At the family-run Gustavo Ristoro (Call 0039-3456155711) outside the small coastal towns of Nado and Galatone, you'll find these along with Pugliese peasant food – grano bruciato (literally: pasta from scorched grain) served with rape (a bitter brassica leaf and flower) or crumbled Salento ricotta.
Head for the beaches around nearby Santa Maria al Bagno and south towards the dramatic promontory town of Gallipoli, to find roadside kiosks stacked with spiky piles of ricci (sea urchins, below), the seafood emblem of Italy's south, plus polpo (little octopus) and oysters.
In Nardo, check into one of a burgeoning number of smartly renovated baroque palazzi, from Dhs260 per night. (nardosalento.com)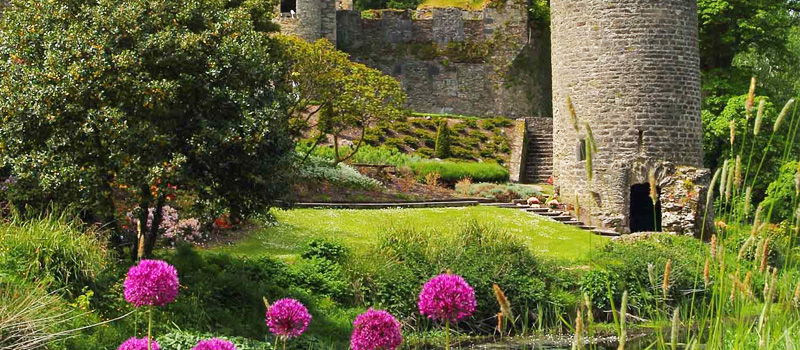 Feast of gastronomy – Catalonia, Spain
Home to the Costa Brava beaches, Barcelona, and birthplace of Ferran Adrià's pioneering El Bulli restaurant, Catalonia gets plenty of attention. But step beyond these honeypots to discover the lesser-known corners of this region – crowned 2016's European Region of Gastronomy (ERG). Catalonia cultivates a vast range of unique products and dishes, from butifarra (an uncured spiced sausage) to fine arbequino oil made from the green olives of some of Spain's oldest trees, and its myriad varieties of wild mushrooms.
This summer, producers opened their doors with culinary celebrations that included an 'open weekend' (17-19 June), where farms, restaurants and hotels offered tastings and tours.
Explore Catalonia on a self-guided cycle break, staying in small hotels and an agriturismo (farmhouse), some of which will be participating in ERG events. This is easy riding along a flat vía verde (cycling path), with luggage transferred between hotels.
How to do it Seven nights B&B plus five dinners, trip notes, maps and bike hire from Dhs4,000pp, based on two sharing. Flights are extra. (inntravel.co.uk)
Rustic cusine – Alentejo, Portugal
The rolling farmland, verdant vineyards and cork forests of Alentejo may take up around a third of Portugal's landmass, but this rural region is still known only to the savviest of food travellers. Almost half of all Portuguese wine comes from Alentejo's small, independent vintners, with robust, well-balanced reds such as those from the Herdade do Esporão Winery increasingly snagging gold medals. This is the latest region to entice Europe's vineyard travellers, with rustic restaurants and wine resorts opening in historic quintas (farms).
Don't miss the lamb and veal from Montemor-o-Novo. Try Cabrito de cachafrito, a slow-roasted lamb dish from Castelo de Vide, signature of D. Pedro V (dpedrov.com.pt), a rustic restaurant set in former royal stables.
Photographs ALAMY, GETTY, JONAS INGMAN, ALESSANDRO SAFFO/SIME/4CORNERS, SHUTTERSTOCK/MATT MUNRO/LONELY PLANET TRAVELLER