This June, Aman Venice will offer the traditional flavours of Japan, with the arrival of a pop-up Teppanyaki Restaurant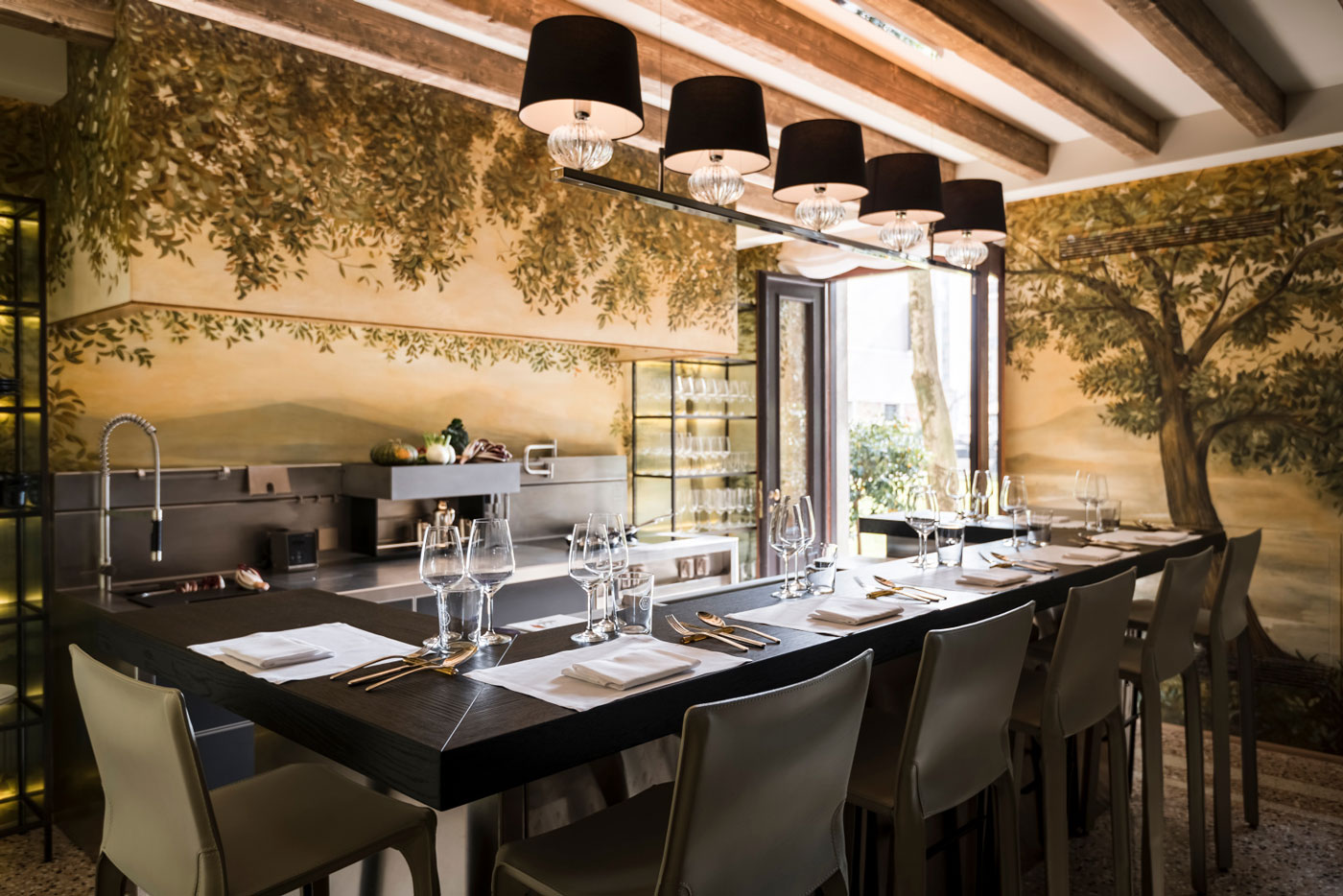 Set in Palazzo Papadopoli, one of the city's eight monumental palazzos on the Grand Canal, Aman Venice has become a gastronomic destination in its own right.
This June, the hotel will offer the traditional flavours of Japan, with the arrival of a pop-up Teppanyaki Restaurant in the Palazzo Kitchen. The pop up will join Arva, Aman's tribute to Italy's rich culinary heritage using fine seasonal ingredients; and Cook the Lagoon, a unique tasting menu concept that focuses on sustainable cultivation and farming, with the utmost consideration for the local ecosystem.
From June 20 to 26, this intimate dining space, with an open kitchen looking out onto tranquil private gardens, will welcome up to eight diners as they watch Chef Masashi Kawaguchi, formerly Deputy Chef at Paris' only Michelin-starred Japanese restaurant Aïda, prepare local meat and seafood over a hot grill. Bringing a taste of Asia to one of Venice's most opulent palazzos, the menu will be created by leading Teppan Chef Koji Aïda, owner of Aïda and will feature dishes inspired by Aman Kyoto in Japan, a secret garden retreat in the city's northern Takagamine district.
Born in Niigata, Japan, the capital of rice, Chef Koji Aïda learned the basics of Japanese cooking at his family ryokan (guest house) and in his parents' traditional restaurant in Tokyo. At the age of 20, Chef Aïda fell in love with Paris and spent seven years grasping the fundamentals of French cookery before opening Aïda in the city in 2005. He is renowned for his precise mastering of the die-cut, carving up seafood, sea bass and mackerel sashimi, as well as Châteaubriand Teppanyaki (grilled meat).
Chef Masashi Kawaguchi honed his skills for many years in his homeland Japan before moving to Paris, France, in 2010 where he took on the role as Deputy Chef at Aïda, which he held for seven years. Now Chef Kawaguchi is set to move to Venice and take the helm of Aman Venice's Palazzo Kitchen from October 2022. The Palazzo Kitchen Table is an exquisite, light-filled space just a lawn away from the Grand Canal. At its heart is a state-of-the-art Marrone + Mesubim integrated kitchen and the only Teppan – a Japanese grill for cooking Teppanyaki style – in Venice. Intricately decorated by the painter Matteo Bertelli with leaf motifs, it invites the garden in, while also boasting its own wine cellar.
A unique private-dining concept, the Palazzo Kitchen offers a calendar of exclusive gatherings, held throughout the year with each event bringing a small group of guests face to face with the world's gastronomic leaders for a celebration of culinary creativity and locally sourced, sustainable ingredients.
June 20 to 26. Book online.