Chef Aleksandar takes us through a simple quinoa salad recipe – the perfect healthy lunch option, using some of his favourite Lakeland products.
In case you missed it, Lakeland is offering an exclusive BBC Good Food Middle East discount until the end of October 2019.
Enjoy 20% off (excluding electrical products) using the code Lakeland20 in store until October 31.
Want to try the quinoa salad recipe at home? Here's what you're going to need…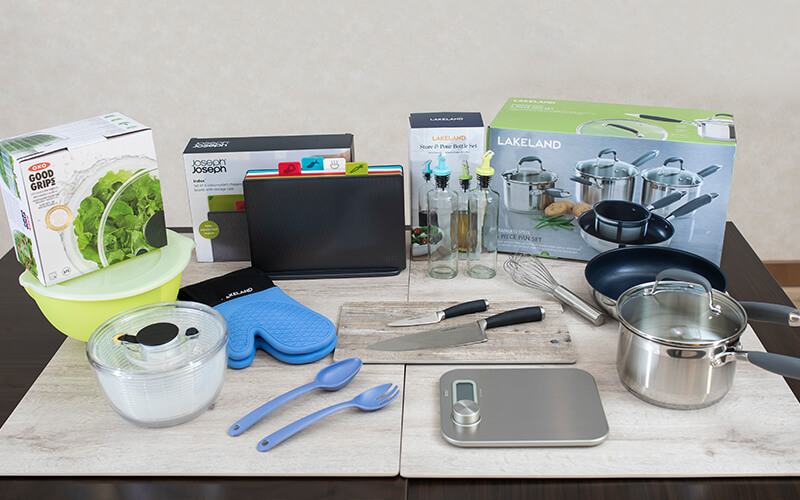 LL 5 Pieces S/S Pan Set (Product code: 71767, price AED 825)
JJ Index Graphite (Product code: 44728, price AED 295)
LL 8select Grip Chef's Knife (Product code: 72893, price AED 210)
LL 6 select Grip Utility Knife (Product code: 72889, price AED 155)
OXO GG Mini Salad & Herb Spinner (Product code: 18047, price AED 125)
LL Store & Pour Set (Product code: 17632, price AED 50)
LL Silicone Double Oven Glove (Product code: 14017, price AED 125)
LL Windup Digital Kitchen scale (Product code: 72379, price AED 175)
LL Balloon Whisk (Product code: 11336, price AED 30)
Summer Leaves Salad Servers (Product code: 61546, price AED 25)
3 LL Mixing Bowls (Product code: 12869, price AED 105)
*Sponsored*