From lentils and tuna to the trusty chopped tomatoes, we share our top 5 canned foods to stock up on and how to turn them into delicious homemade recipes.
Tomatoes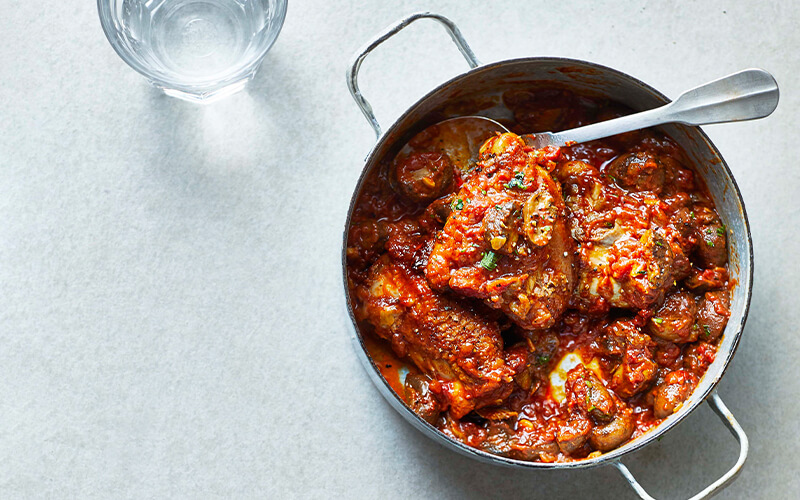 Tinned tomatoes are one of the most unassuming and versatile ingredients in our cupboards, and form the base for so many delicious meals. Whether you prefer chopped or plum tomatoes, both are super versatile and can be used in everything from curries to lasagnes, and loads in between.
Use in…
Chicken meatballs
Easy ratatouille
Smoky tomato soup
Lentils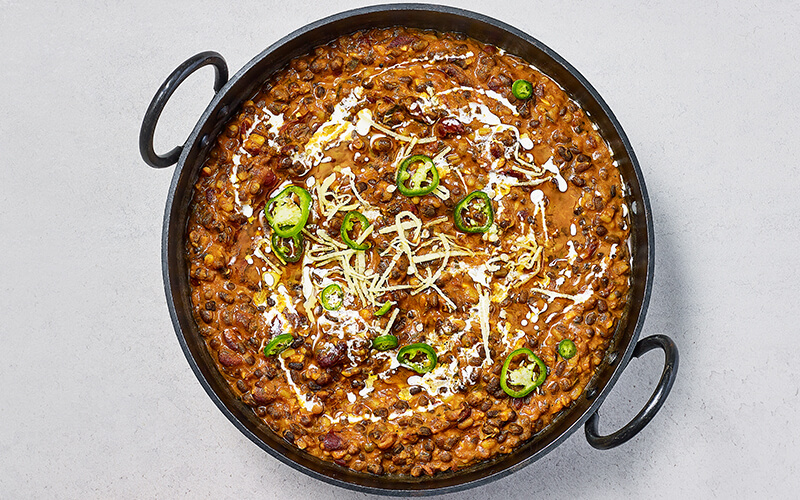 Lentils are an inexpensive store cupboard essential. Often overlooked, they're a great way of getting a wide range of nutrients, and act as a brilliant meat alternative as they are made up of more than 25% protein. Remember that while dried lentils may win on the price front, canned lentils are ready to use immediately so are often are more popular choice.
Use in…
Next level dhal makhana
Root veg lentil bowl
Hearty lentil one-pot
Spiced lentil spinach pies
Coconut milk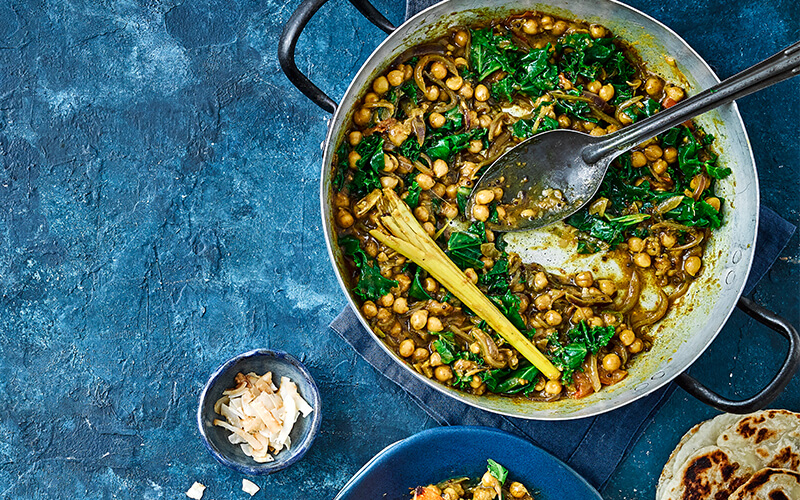 Coconut milk has become a highlight of many cuisines in tropical and subtropical countries where they are grown. A fantastic dairy-free alternative and one of our favourite canned foods, it is often popular in curry dishes. You can also make your own coconut milk at home with water and unsweetened coconut flakes. Heat the water (make sure it doesn't boil), add the flakes and blend. Pour through a colander to filter out the coconut pulp, then squeeze through a cheesecloth to filter out the smaller pieces of coconut. Use immediately or store in the fridge for up to four days.
Use in…
Vegan Thai green curry
One-pan Thai green salmon
Squash, chickpea & coconut curry
Sweet potato, coconut & lemongrass soup
Tuna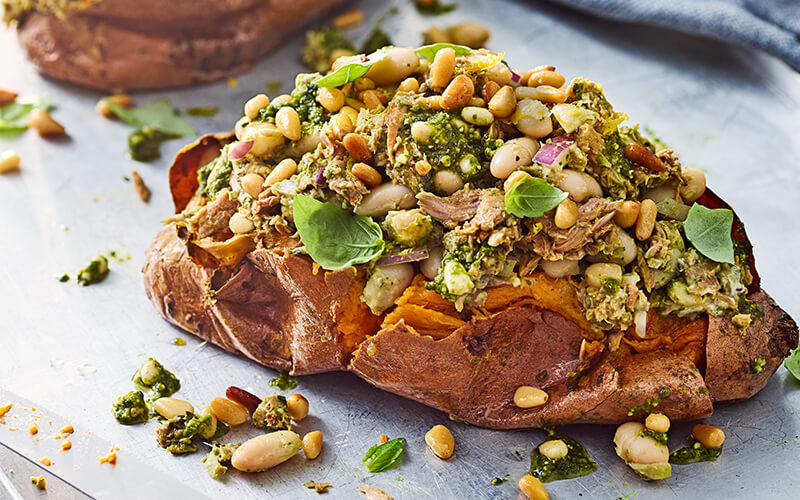 Tinned tuna fish is the ideal source of protein for a quick lunch or dinner. Low in calories, this quick fix is both filling and versatile. Compared to other canned foods, tuna is less processed and packs a hefty nutritional punch, containing large amounts of selenium, potassium, vitamin B and omega-6 fatty acids.
Use in…
Spinach & tuna pancakes
Lemony tuna, tomato and caper one-pot pasta
Pesto cannellini bean tuna jacket potatoes
Tuna & sundried tomato pasta bake
Artichoke hearts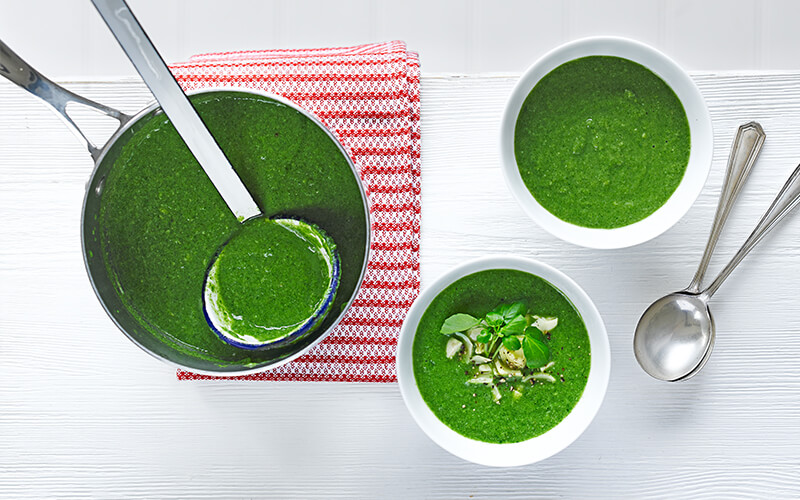 Fresh artichokes can often be on the tricky side to prepare, so why not stock up on the canned alternative to save on both time and patience? While the labour of love that is often involved in preparing the tinned versions is often reflected in a rather hefty price tag, they're packed full of flavour and add that final touch to many a dish.
Use in…
Watercress & artichoke soup
Mashed cannellini beans with wilted greens & fried artichokes
Chicken Provençal with olives & artichokes
Artichoke & watercress linguine
If you enjoyed this article, you may be interested in our top 10 store cupboard recipes to try. If you try one of our recipes, we'd love to hear from you – tag us at @bbcgoodfoodme on Instagram for a chance to be reshared!