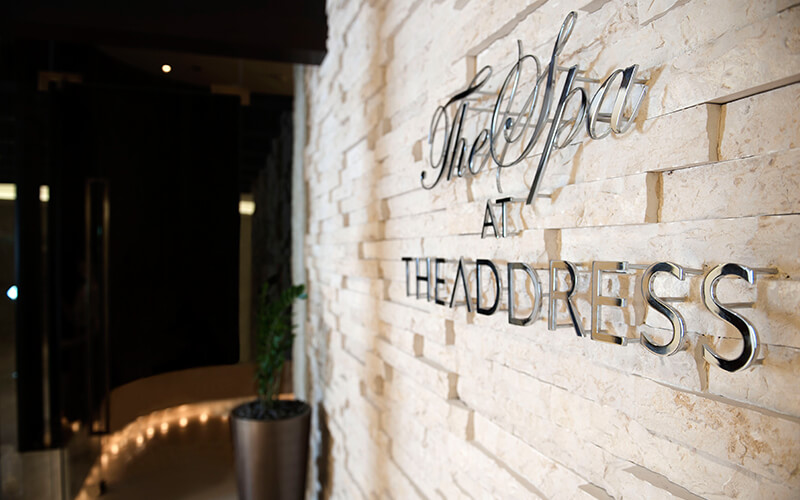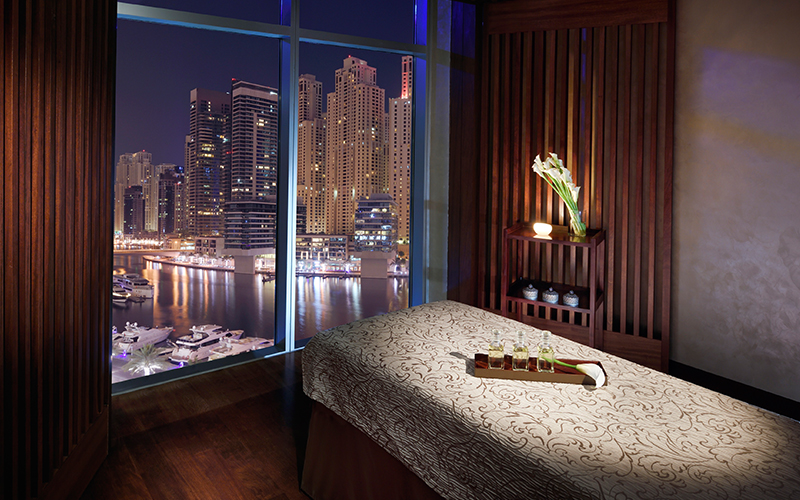 New this season to The Spa, the Tea of Spring treatment is all about revitalising, detoxifying, stimulating and smoothing your skin through the use of a variety of teas.
Like most Brits, I love a good cuppa, so I'm curious to see what benefits that tea has to offer when used on my skin, as this treatment promises 'tea from around the world will work its magic on you'.
Upon arrival to the The Spa, I'm kindly greeted with a freshly-brewed cup of ginger tea and a fruit plate of melon cubes. If you arrive 30-minutes or so before a treatment, you can use The Spa's facilities, which include a steam room and sauna.
Available during the month of April 2019, the Tea of Spring treatment begins with a calming welcome that ensures I'm relaxed – the music, room and bed temperature, and lighting are all adjusted to my liking, and the therapist also consults on my preferred pressure before getting started.
A full-body Nepalese tea exfoliation comes first, using a blend of regenerative white tea and black tea for skin stimulation. The therapist thoroughly applies the scrub and rubs it in quite vigorously to ensure the tea does its job. Afterwards, I'm escorted to the room's private shower room to rinse off, which is when I get a feel of the results – super silky soft skin. I have quite dry skin, so I was surprised to find my skin feeling very moisturised at this point.
Back on the treatment table, a relaxing full-body Singapore massage follows, which features a combination of methods used in Balinese and Thai massages. It's quite a firm massage that uses long stokes to loosen muscles and was fantastic for releasing aches and tension – particularly in my upper back and shoulder area.
To finish, the facial is deep cleaning and is performed using green tea, which has great antioxidant properties. A mask is rubbed onto my face and allowed to sit for 20 seconds or so before the therapist used a steaming instrument to fully wet my face and open up the pores. This was repeated twice, before the facial was finished off nicely with a refreshing mist and gel-like balm that refreshed my skin and woke me up from my dazed-like state – after 120-minutes of relaxing, I left floating on cloud nine.
After treatments at The Spa, refreshments of tea, infused water and dried fruits are served in the relaxation area, where all guests are invited to stay as long as they wish.
The bottom line:
The Spa at The Address Dubai Marina offers inviting, premium interiors and warming hospitality. When compared with other five-star properties in the area, prices at The Spa are generally quite reasonable – it's definitely worth it if you're looking to escape for a couple of hours and relax.
Priced at AED 780 per person for 120 minutes. The Tea of Spring treatment is available till the of April 2019.
Want to go? The Spa is located on the third floor of The Address Dubai Marina. For more information or to make a booking, call +97144367424 or e-mail spa.admmh@addresshotels.com.