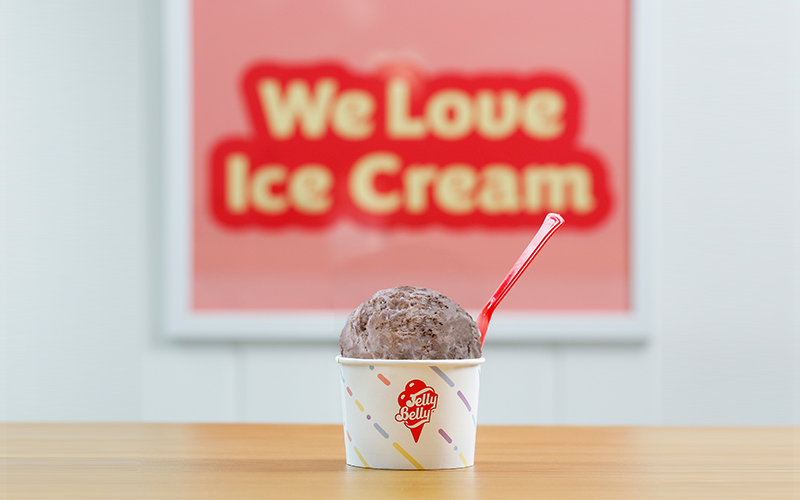 Anyone following a vegan or dairy-free diet can now enjoy all the great taste of delicious gourmet ice cream, thanks to Jelly Belly Ice Cream's new Chocolate Coconut flavour.
The plant-based indulgence contains no milk, milk fat or eggs and is made using coconut milk, vegan Belgian dark chocolate and coconut powder, then enriched with coconut flakes and vegan chocolate fudge.
This is the latest addition to around 50 authentic flavours, all created by Jelly Belly Ice Cream's mastermind chef and made in their state-of-the-art Dubai factory. Amongst the existing flavours, vegans can also enjoy 12 dairy-free sorbets, containing no milk or animal by-products, such as eggs and honey.
The vegan ice cream is being introduced at the same time as two flavours celebrating international culinary influences from India and the Philippines: Kulfi gourmet ice cream and Ube gourmet ice cream. Rich and creamy, the Kulfi blend is twisted with cardamom, rose water, pistachio, and mango and contains roasted pistachios and almonds. Ube is a well balanced super-premium ice cream with ube purée (purple yam).
Details: To learn more about Jelly Bean Ice Cream and their various flavours, follow them on Instagram or Facebook, or visit the website.