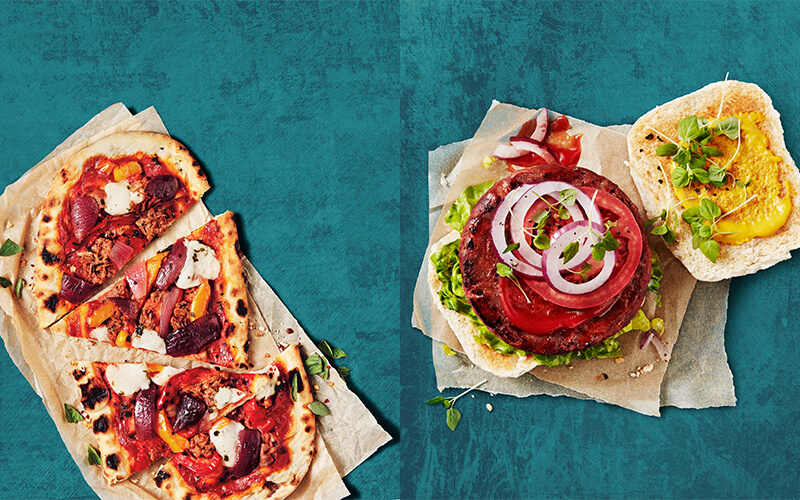 Following its successful launch of the brand's firs ever vegan-friendly line, Plant Kitchen, earlier this year, Marks & Spencer are now adding more delicious products due to its popular demand.
The range, which already includes scrumptious cauliflower popcorn, tikka masala and rice, mushroom pie and green apple and peanut butter dip, will now even more tasty dishes for Dubai's growing vegan community.
From hearty, Mexican-inspired vegan burgers to sausages, meat-free nuggets to falafel, dahl to stew, and much more – there's so much for those looking to go veggie, avoid meat and dairy, or simply enjoy incorporating more plant-based foods into their diet.
While the meat-free nuggets make a delicious mid-week meal, served with vegan coleslaw and fries – a great option for kids, the lentil & beetroot sweetcorn burgers, chickpea burgers, roasted mushroom & red onion sausages and sweet potato & red pepper sausages are perfect for a BBQ in the cooler months. For those looking for a quick healthy snack, the sweet potato falafel, complemented with a creamy cashew nut and cannellini dip is also a great option.
The new Marks & Spencer Plant Kitchen range now comprising of almost 30 delicious products and vegan-friendly products are available in Marks & Spencer Food halls in Dubai, including Dubai Festival City Mall, Marina Walk, Ibn Battuta, The Springs Souk and Mall of the Emirates.