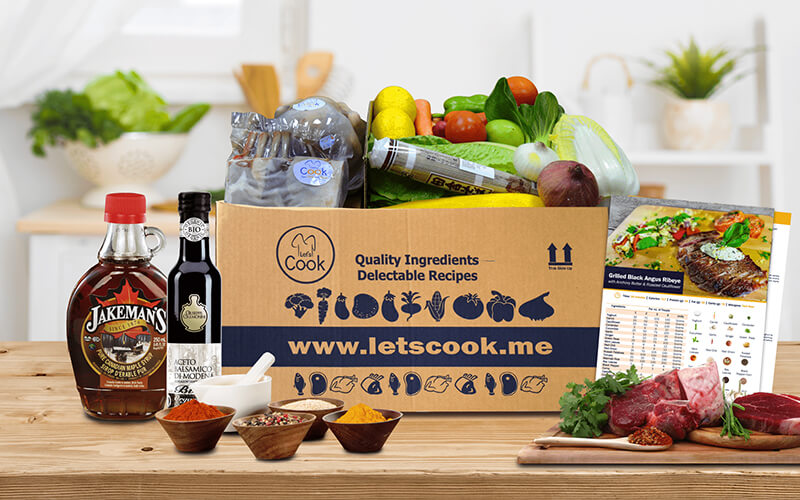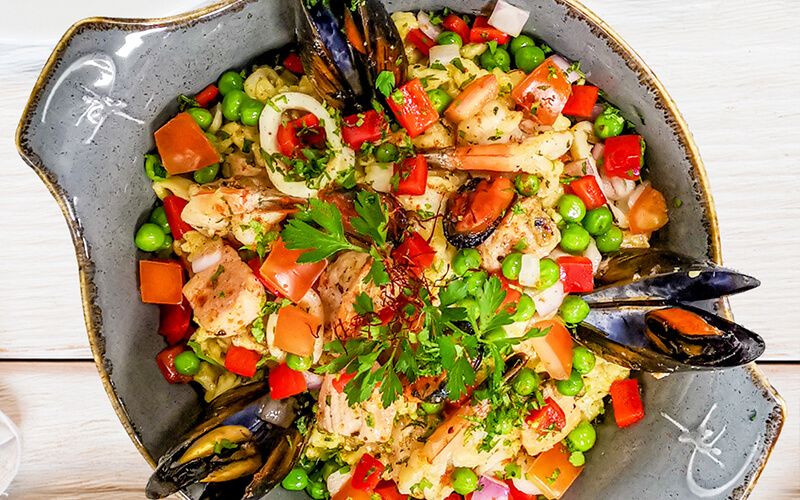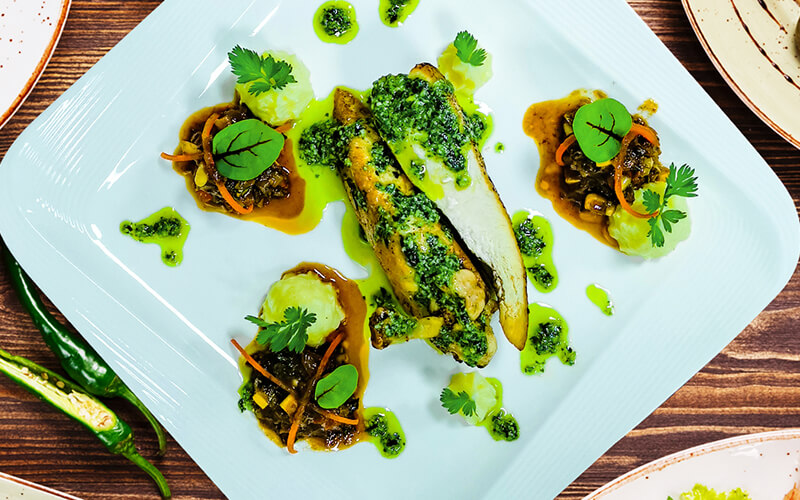 For many of us, leading a healthy lifestyle can be almost entirely dependent on one crucial element: time. With no time to go food shopping, and no time to meal-prep those office lunches, it suddenly becomes very difficult to maintain a balanced lifestyle.
In a bid to avoid the impending reality of becoming on first-name terms with Deliveroo drivers, we decided to try Let's Cook. This Dubai-based meal prep service delivers boxes of freshly prepared ingredients and simple recipes to follow, with the aim of enabling users to stick to their healthy eating goals. All they must do is cook!
Sound's great, right? It's super simple to get started, too. When logging onto letscook.me, there's a range of subscription options to choose from. The "Build-a-Box" option offers the choice of 4 or 5 recipes per week (with 20 to choose from), with ingredients to cater to up to 6 people. That equates to AED33.67 per meal, per person – and AED808.08 per family, per week for four recipes. While I initially thought this seemed quite expensive, a quick check back at my recent Deliveroo purchases reminded me that it was in fact cheaper (and of course, a lot healthier) than many of my past deliveries… (since when did those late night McDonald's become so expensive?!)
My subscription included four recipes for two people, with a combination of red and white meat, plus a vegan option. Weekly orders are delivered in a large cardboard box every Saturday, and my delivery experience was efficient and prompt. The driver messaged ahead of arriving, and it wasn't long before he arrived at my door armed with an abundance of fresh ingredients.
Each recipe is packed in a compact, rectangular box, which fit snuggly on my fridge shelf. Inside, there's an ingredient list (with measurements for when you want to recreate the recipe yourself) plus an easy to follow, step-by-step method for creating the perfect dish. Each recipe also contains the cooking time (of which none of mine are more than 30 minutes) and calorie count, in addition to the protein, fat and carbohydrate intake. Our low-fat options (such as the turkey stuffed zucchini) came in at just 228 calories.
Of our four recipes, the butter chicken comes out on top. The pre-packed marinade is bursting with flavour and cuts down our cooking time dramatically from our homemade version of the much-loved Indian favourite.
The bottom line: For those needing guidance in kick-starting a healthy eating regime, then Let's Cook offers the perfect solution. The best bit for me is the huge choice of recipes available that still give people an option to eat their favourite food; be it pasta, Pad Thai or chicken curry.
Visit letscook.me for more information.