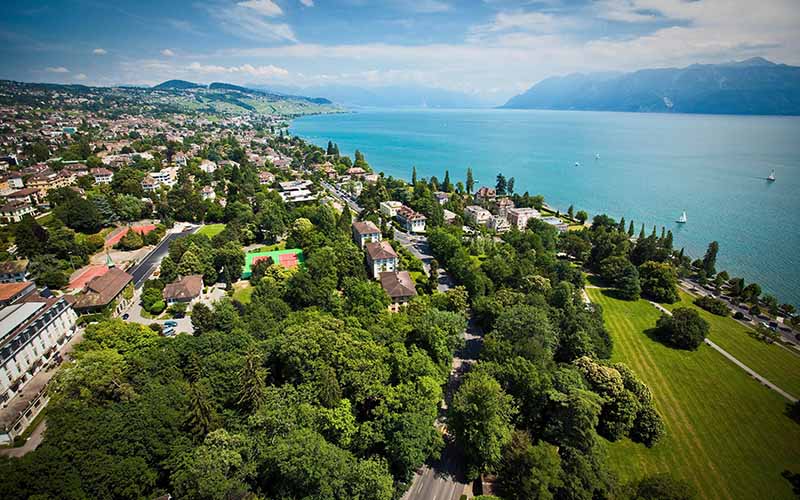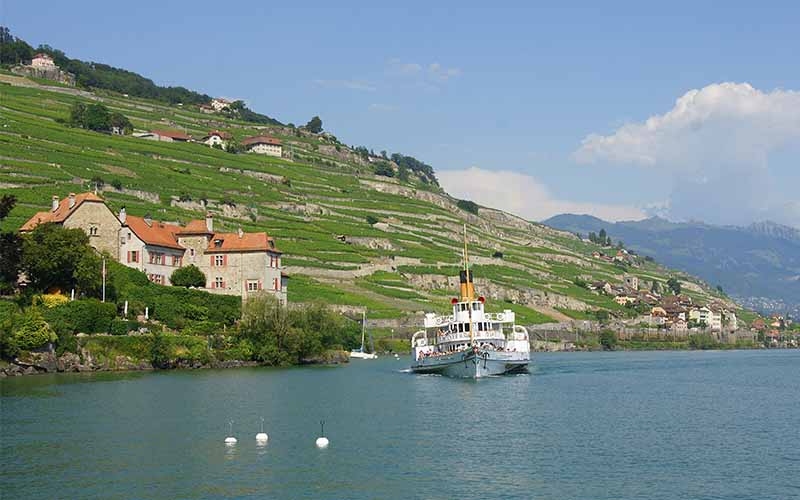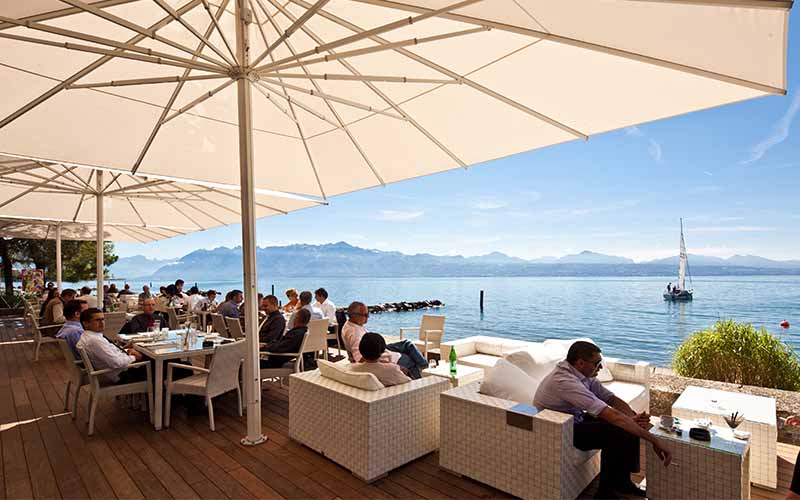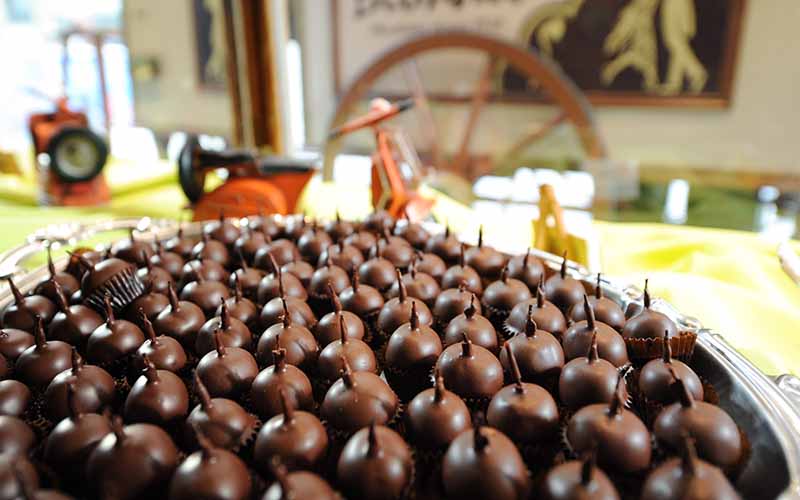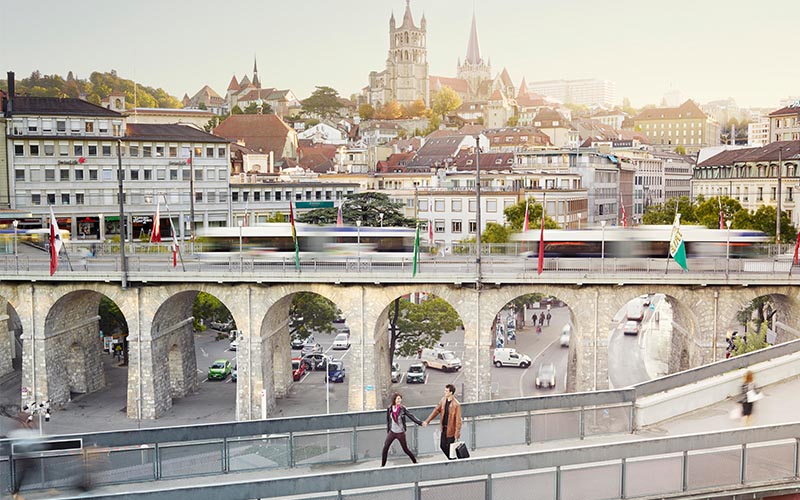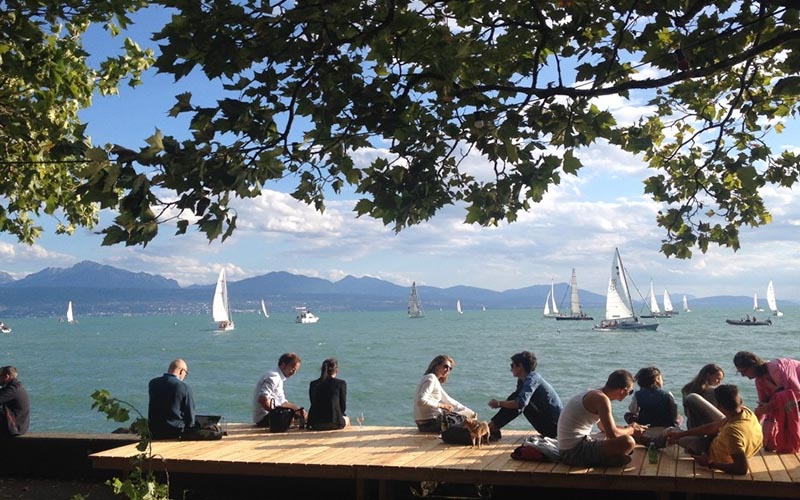 From April until December, the vibrant city of Lausanne, part of Canton of Vaud, Switzerland, turns itself into a gastronomic enclave where local produce, history and food inventions come together in the city for a joie de vivre food fest; Lausanne a Table. BBC Good Food Middle East discovers why you and your family should visit over the summer
1. The ultimate chocolate cruise. The Swiss are famous chocolatiers, and the Lausanne foodie festival is the perfect opportunity to indulge. Well-known artisan chocolate maker Olivier Fuchs takes guests onboard a chocolate flavoured discovery cruise on Lake Geneva. The crystal-clear Lake Geneva (Lac Leman to the locals) with idyllic views of the Swiss Alps offers the perfect backdrop to this educational cruise.
2. Learn about foraging. There's lots to learn about stinging nettles, dandelions and other foraged, wild plants. Can we eat them – and if so which ones? Take a guided three-hour stroll through Lausanne and discover different wild flowers throughout the city, assessing and gathering plants and then learning to cook them – from meadow to plate.
3. The most tranquil meal ever. During the festival, a workshop is held to help teach guests how to be more mindful about what they eat. Guests can explore different elements of food and flavours whilst eating in silence. A mindfulness approach to sharpen visual and gustatory senses.
4. Take part in a cooking challenge. During the festival amateur chefs are invited to take part in the 'Culinary Challenge Passionate'. Small teams of five people take part in a cook-off, preparing a dinner buffet. Each buffet has a different theme, with locally-sourced ingredients and a prize for the winning team.
5. Learn to pick Michelin-Star produce. Guests can join Anne-Sophie Pic (the chef behind three Michelin Star restaurant Maison Pic) for market day in Lausanne. During the festival, the chef invites a selection of local producers to present their exceptional products during a warm summer market in the gardens of the Beau-Rivage hotel – a wonderful opportunity for foodie to learn from the popular chef, and discover local craftsmanship and flavours.
6. The ultimate gourmet burger with a local beverage. The best of Vaud's 'burger craftsmen' showcase their tasty range of burgers combined with an excellent range of locally brewed beverages. The menu includes four mini-burgers made with love paired with local beverages.
7. The most idyllic picnic space. During the warm Swiss summer months, it's the perfect time to take advantage of Lausanne's relaxed picnicking laws. Guests can picnic throughout town, with their own basket and beverages or discover local tastes at pop up shops in the most adorning of settings throughout Lausanne. Deckchairs, plaids and parasols available for a leisurely afternoon in the urban parks.
8. Family-friendly food workshops. Re-discover vegetables through this fascinating family-friendly workshop. Through touch, smell and of course, taste. This workshop is perfect for educating kids about different food produce. A particular favourite amongst the young is the vegetable desserts tasted at the workshop. From the famous carrot cake, to the lesser-known chickpea meringue.
9. Exclusive 'changing tables' dinner. Throughout the festival, guests can take part in the 'changing tables' exclusive dinner. Suitable for four to six people, foodies can enjoy a dinner created by famed chefs in unusual places – for example the opera hall, a museum or the park.
10. The perfect afternoon for tea lovers . Under the shade of old trees, between flowerbeds this festival season there will be a tea ceremony offering up a range of delicious flavours, served up in the finest porcelain in the botanical gardens of Lausanne.
Details: Lausanne is located in Canton of Vaud. The Canton of Vaud enjoys a beautiful location in Switzerland and is situated right in the heart of Europe, tucked between the mountains of the Alps and flanked by heritage UNESCO site Lavaux and the pristine beauty of Lake Geneva. For more information, visit Lausanne a Table or Lake Geneva tourism. If you enjoyed this article, you may like these French recipes.
Image Copywrite : Grand-Pont – Sebastien Staub, Chocolate Blondel – Laurent Ryser, Lac – Jetee de la Compagnie, Lausanne green city – www.diapo.ch, Restaurant Watergate Lausanne www.diapo.ch