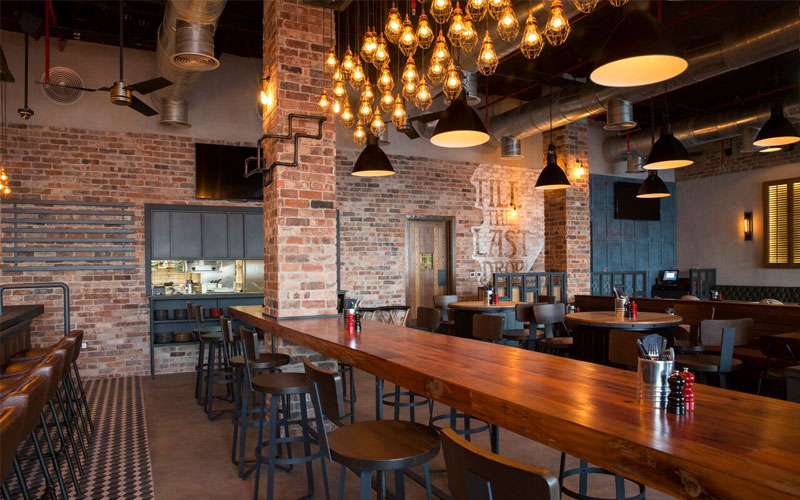 What's the concept?
Tap House is one of the many recently opened bars and restaurants that make up the Palm Jumeirah's Club Vista Mare complex – a strip of beachside bars and restaurants. It serves as the gastropub option, alongside Lebanese, African, Italian, Peruvian and beachside grill venues. The brunch gives you unlimited drinks, alongside a curated brunch menu.
Food highlights
As its name suggests, there is an extensive menu of craft hops – with 24 taps behind the bar. However, it's worth asking what's there before taking your pick (there's a few bottles on the menu no longer available). The food menu is made up of usual pub grub, expect burgers, hot wings and fish and chips. It's not fine dining, but it is tasty.
How is the service?
It's no surprise that, given the Tap House's stellar views over the Palm and Burj Al Arab, that tables outside get quite full quite quickly. Throw in a mix of people who are either having drinks, lunching or having the brunch, and it's no surprise it can get quite confusing for the staff. We had to follow-up on where the food was twice, and drink service was casual.
What's the atmosphere like?
Expect exposed bricks, metal pipes on the ceiling and old-timey lights hanging above you. The industrial stylings complement long bar with leather stools, and while it's nice inside, when the weather is nice most will choose to sit outdoors.
Details: Brunch is held every Friday from 12noon. For more information visit Tap House.