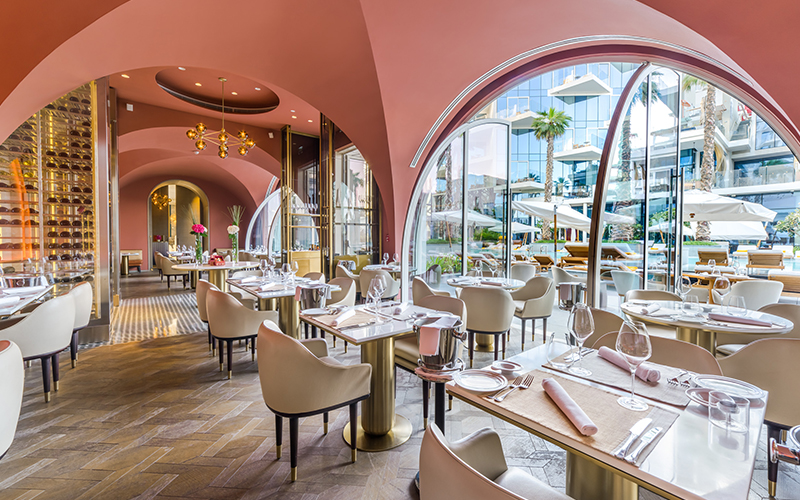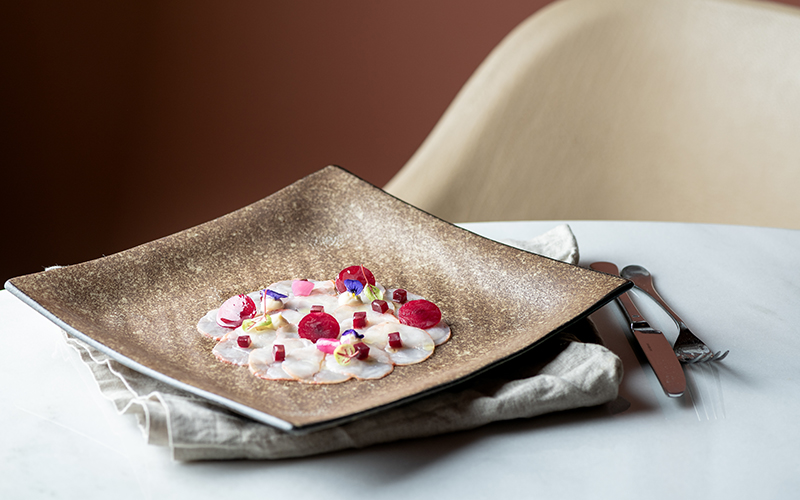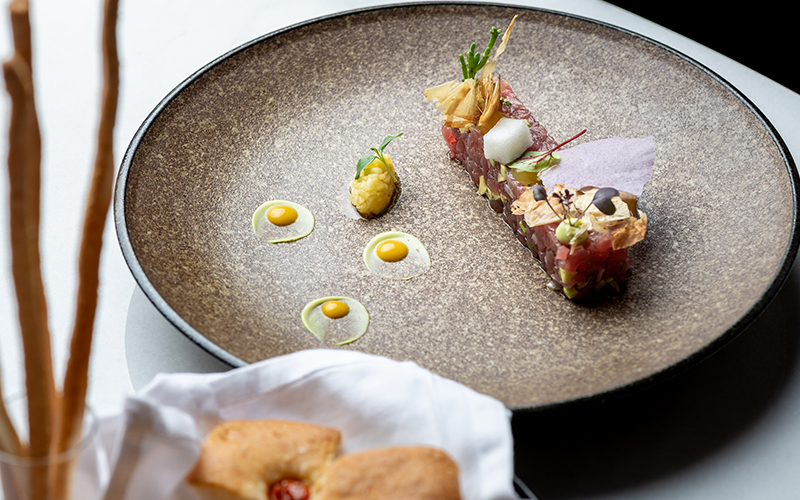 What's the concept?
This Italian eatery is named after chef Antonio Mellino's flagship restaurant on Italy's Amalfi coast. The original restaurant holds two Michelin stars and has a been a popular hotspot for seafood and pasta dishes since it first opened in 1984. For chef Antonio's first Dubai restaurant he has brought many of the flavours and ingredients from Italy to the Palm Jumeirah kitchen, which is headed up by head chef Guiseppe Pezzella.
What are the food highlights?
Italian food fans will certainly not be disappointed with the menu at Quattro Passi. Chef Antonio was personally involved in creating all menus on offer at the restaurant and inspiration from his Amalfi restaurant is clear in the dishes on offer. Highlights on the menu included the beef carpaccio served with black truffle, cheese, rocket and hazelnut mayonnaise, the delicious seared sea bass served with escarole sauce, capers and olives. From the pasta menu the grangnano spaghetti with king crab and lemon, as well as the their signature Nerano linguine (the name inspired by the town where the original Quattro Passi is situated).
How was the service?
The service was impeccable, all serving staff could easily recommend and discuss different dishes from the menu. When BBC Good Food Middle East visited, chef Guiseppe came to the table to discuss the dishes, and also stopped by to check with other guests in the restaurant how their meal was going.
What's the atmosphere like?
BBC Good Food Middle East visited midweek and the restaurant was moderately busy with a mix of tourists staying at the hotel and local expats. Seating was indoors, with views directly out on to the hotel pool.
Details: for more information, visit the Quattro Passi website. If you liked this article, you may like these reviews.