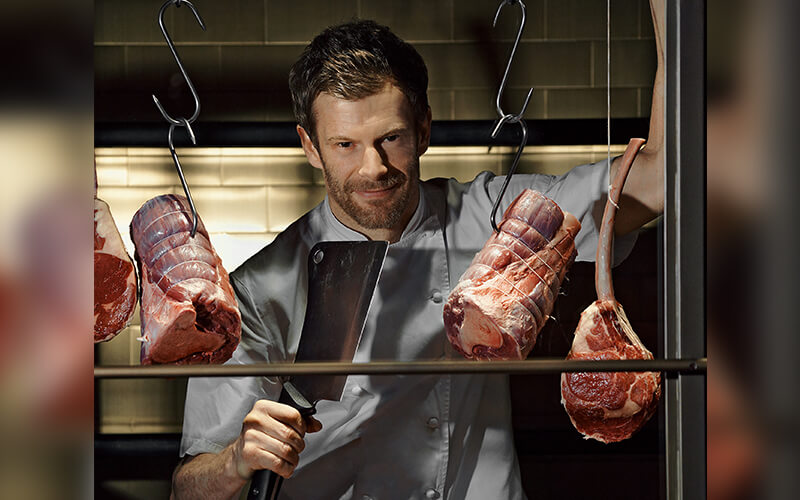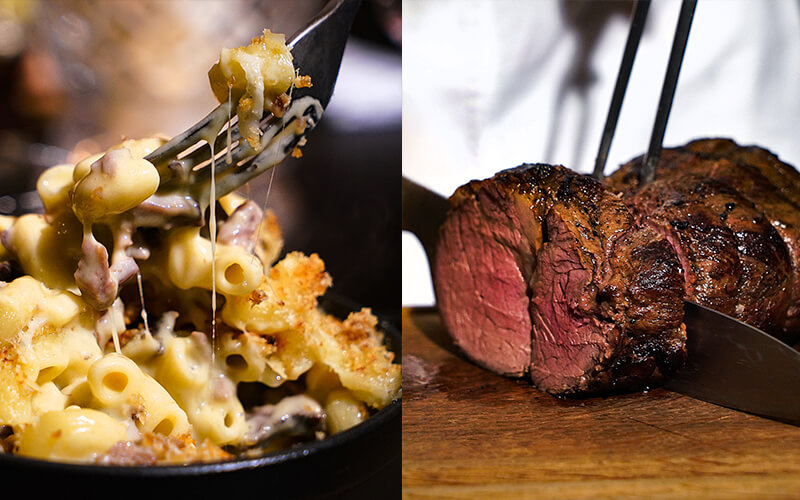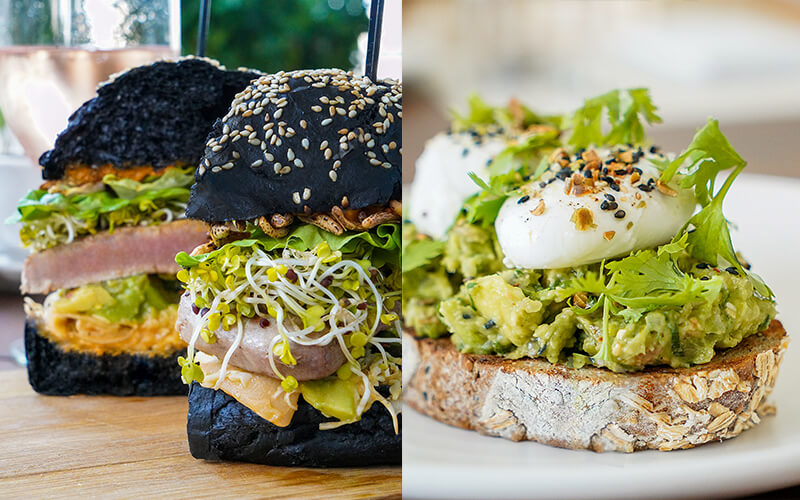 One of the UK's most acclaimed British chefs, Tom Aikens recently broadened his culinary scope in the UAE, with the opening of three restaurants at the newly-launched Abu Dhabi EDITION. Here, he tells of how his journey in the kitchen got started, and how it brought him here to the Middle East…
How did your career as a chef begin?
For as long as I can remember – probably the age of 8 or so – my twin brother and I would help my mother out in the kitchen. She would involve us in making cakes and home baking, or just weighing things out – we were always on hand to help to lick out the occasional sticky raw cake mix that was left in the bottom of the bowl! I have a very real memory of her making milk bread. Sometimes I think it was just a dream as the smell was so incredible.
Living in Norfolk we had a large back garden where we grew a lot of our own fruit and vegetables; so from an early age I understood a little about seasonality and that great produce does not grow all year around, but is very much predicted by the weather and season. We grew lots of soft fruits (strawberries, gooseberries, blackberries) for making jam although most often we wanted to see how much my twin and I could stuff into our faces without my mother seeing.
There was a lot of toing and froing from the garden to the kitchen and back. I loved digging in the garden for fresh vegetables and seeing things grow and come to life, it was a very blissful time. I must have been approximately 13 years old when I seriously decided to become a chef. I was terrible at school and knew that I did not want to be stuck in an office behind a desk. As a result, I left school at 16 and enrolled at Norwich City College Hotel School, one of the best catering colleges in the UK. An Advanced Catering Diploma later, I went straight to London and sent my (small) CV to about 30 different hotels and restaurants. Everyone came back with the same answer: "sorry not enough experience, try again in three years' time". Finally, David Cavalier was the first one to give me a commis position in his Michelin-starred restaurant in Battersea, London. I had to work for free for the first six months before he would give me a job so I had to prove that I was good and hungry enough for it. I then went onto work with a whole host of different chefs in London and France, including Pierre Koffmann in London, Joel Robuchon in Paris and Gerard Boyers in Reims. At the age of 26, I had the great honour to become the youngest British chef to be awarded two Michelin stars.
How would you describe your cooking style?
Being proudly English but having been trained by amazing French chefs, I tend to cook a mix of seasonal traditional British and also some French classics with creative twists, but always with seasonality at the forefront.
What attracted you to partner with the EDITION to open restaurants in Abu Dhabi?
They are an amazing hotel group and they are one of the leaders of hotel hospitality when it comes to service and food.
Tell us about the dining experiences that can be expected by diners to your new restaurants at the Abu Dhabi EDITION…
I was given a generalised brief on what was required from the management team of EDITION. I then created the three concepts from the information that they gave me, and the three outlets are very different. One is inspired from the Mediterranean called Alba Terrace. The informal yet informed British rock 'n' roll steakhouse is called Oak room. Then the all-day dining restaurant, Market is an outlet that is focused on well-being and healthy eating, and has taken inspiration mainly from Asia. When looking at each of these concepts I had to make sure that they stood out from what else was on the restaurant scene in Abu Dhabi. We had to make sure that what we were doing was way above anything else in terms of the quality, originality and value to what else was already available.
Alba Terrace is based on Mediterranean style cooking inspired from the southern area of France in Provence and the coastal towns of Southern Italy. It's very light, simple food that showcases great produce, expect traditional homemade pasta dishes like a beef ragu with truffle and garlic and salsa verde, or a prawn and courgette risotto with pistachio, a selection of great pizza, a lovely Mediterranean salad of raw courgetti, fennel, feta and piquillo pepper is a must to try. The black leg chicken cooked in a salt crust is also a must, as is the lovely tuna tartar with haricot vert, shallots and green olives. Some delicious desserts like the tarte tropizanne, a baked cheesecake with lemon confit and sour cream ice-cream are also a must.
Oak Room is a British rock 'n' roll steakhouse with a British chef. We are offering a wide selection of steaks from all over the world, including Iberico from northern Spain, John Stone beef from Ireland, wagyu from Australia, Prime USDA from America, and Kobe from Japan. We also are showcasing our beef in a glass fronted chiller cabinet. We have a butcher who does all the beef preparation and then in service time he explains to the guests all the various different cuts of beef that we have, before carving it tableside. There are many British ingredients used from treacle and Marmite, which is used in the slow-cooked short rib of beef. A classic beef tartar with watercress, pickled shallots, carrots and a parsley mayonnaise, seared scallops with piccalilli and curried flavours. Then some delicious British puds like sticky toffee pudding made with lots of dates, Eaton mess is a tower of seductiveness of vanilla whipped cream, strawberry coulis and fresh raspberries and strawberries layered up with crispy meringue. Then on the Saturday Brunch we have added a roast selection combined with a Bloody Mary trolley which is going to be awesome.
Market restaurant is inspired by healthy eating with great fresh produce. I wanted to give our guests really delicious healthy food, as most people think healthy food is boring and unsatisfying. There are lots of different flavours and methods of cooking that we use, like pickling, fermenting, brining and curing on this menu. This all helps to get the very best taste out of the vegetables. The style of cooking is focused on an Asian-style, from Korea and Japan, with lots of delicious salads, raw foods, poké bowls, broths, vegan and vegetarian burgers, from a prawn and sustainable tuna burger, that are served in vegetable-based brioche buns, like spinach kale and spirulina, beetroot and cardamom, or an activated charcoal bun. We also do healthy pizzas with the base made from activated chia seeds and grated cauliflower. Not forgetting healthy desserts like matcha teacake with a green tea and yoghurt ice cream, chocolate and avocado mousse with yuzu ice and a chocolate and coconut foam. For me the must-try dishes are definitely the different burgers served in market restaurant. Our green earth burger is a chickpea and shiitake patty with aubergine relish, grilled piquillo pepper, halloumi, muhammara and grilled avocado.
What are your thoughts on the Middle East's F&B scene? Do you have any favourite spots to dine at in Abu Dhabi or Dubai when you're in town?
I have eaten at many places in Dubai and as it's always changing I try to eat at different places each time I visit. I really like Ruya at Grosvenor House, 3 Fils, Lima at City Walk, the newly-opened All'Onda the new Emerald Palace Kempinski Hotel, then in Abu Dhabi I think that Tasha's Café is great and Butcher & Still.
Do you have any other expansion plans to come in this region?
No not as yet.
What are some of your signature, 'must try' dishes that you'd recommend ordering at the Edition?
The selection at Market is broken down into three menus, breakfast, lunch and dinner. At breakfast, we have a great range healthy drinks and smoothies like the coco verde with spinach, pineapple, apricot, kale, coconut and cucumber. The acai super fruit bowl with banana, coconut shavings and goji berries is a great options, as is the mezze breakfast, which has baked sumac egg, raita, peppers, feta, baba ghanoush, mechouja and avocado. My favourite breakfast dish is the buckwheat & wholemeal crepe with Swiss cheese, spinach, ricotta, fried egg and pumpkin seeds.
For lunch, expect items like buddha bowls and salads. I'd recommend the sprouts or life bowl with shio koji, cucumber, pumpkin seeds, furjkake, edamame, dashi mayo and wakame salad.
The Oak Roam is open for dinner only and menu favourites of mine include the bread as it's a marmite and treacle sour dough with marmite butter, for starters, the scallops, beef tartare or beef consommé are a must, then for mains the barbecue chicken, cote de bouef for two, or the glazed short ribs are all delicious options.
Then at Alba Terrace, my favourite dishes are the bream ceviche, Mediterranean salad, fried calamari, lamb cutlets, beef ragu, and prawn & courgette risotto. For desserts, don't miss the baked cheesecake or pavlova.
Details: For more information about Abu Dhabi EDITION, call 02 208 0000, or visit editionhotels.com/abu-dhabi/. For restaurant reservations, e-mail restaurantreservations.auh@editionhotels.com.