Staying true to his family's culinary roots, English-born chef Michel Roux Jr. is known for his work at La Gavroche in London – and has two Michelin stars to prove it. The restaurant, which was opened by his celebrated father, chef Albert Roux in 1967, has been since headed up by Michel Roux Jr. for …

Continue reading "Michel Roux Jr: His thoughts on Dubai and his Michelin star success"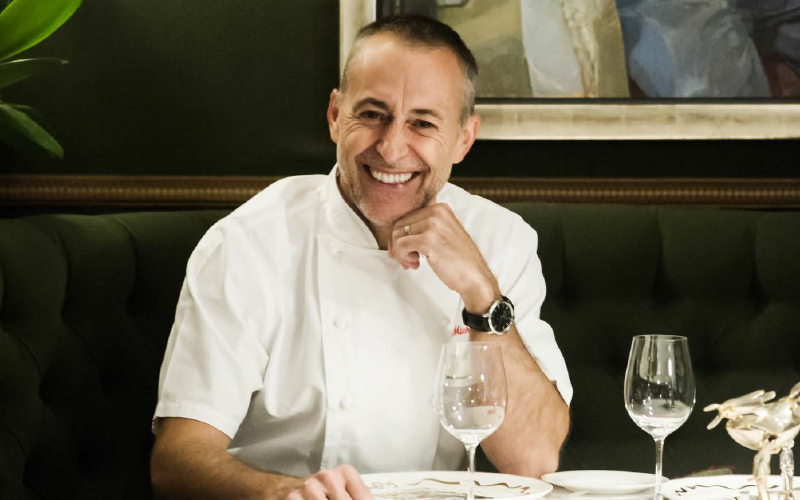 Staying true to his family's culinary roots, English-born chef Michel Roux Jr. is known for his work at La Gavroche in London – and has two Michelin stars to prove it. The restaurant, which was opened by his celebrated father, chef Albert Roux in 1967, has been since headed up by Michel Roux Jr. for over 25 years, and to this day is recognised as one of the city's finest French restaurants known for its consistent delivery. From judging appearances on MasterChef, to writing acclaimed cookbooks, everything about Roux Jr. exudes a passion for food. We caught up with him during his recent trip to the Middle East for Taste of Dubai.
With your father being a chef, did you know from an early age that you wanted to become a chef? Where did your culinary journey begin?
I can't really say there was a particular 'eureka' moment when I knew I wanted to be a chef, it's just something I'd always wanted to do. Honestly, I can't remember a time when I didn't want to be cooking. I think it's a very natural reaction to being surrounded by a family of chefs and being brought up in kitchens. Some of my earliest memories are of my father cooking, and the smells of a kitchen. I was actually nearly born on our kitchen table! Being around cooking constantly at such a young age sparked a natural curiosity in me, in the same way it did for my daughter Emily, and she's now a chef too! Neither of us were ever pushed into being chefs, it's just something we always wanted to do.
What's your take on the Middle East's food scene? Where's your favourite place to eat here?
Before this trip, I'd never actually been to Dubai. I've always wanted to come but it's not been possible with my schedule before. But, I've seen and heard great things about the culinary scene in Dubai, and some of my chef friends are over here too.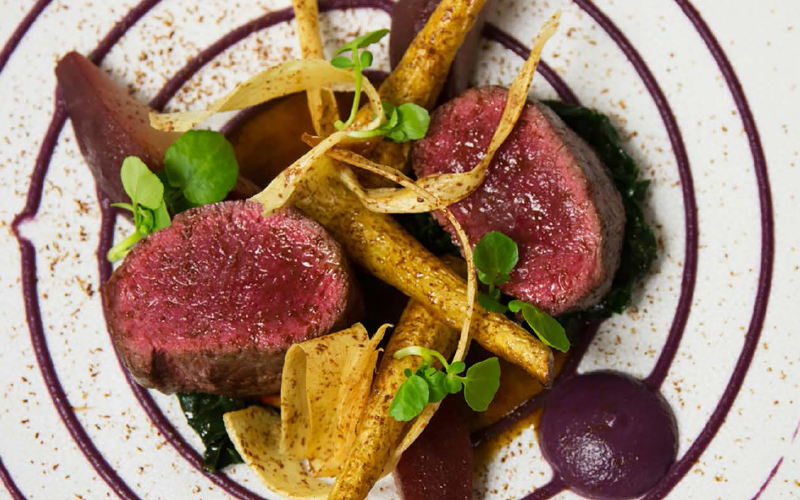 There has been a lot of growth recently from celebrity chefs opening restaurants here in Dubai. Would you ever look at opening a concept here yourself?
Maybe one day in the future, but it's not something I'm considering at the moment. I take a lot of pride in the food that's served in my restaurant and to be able to ensure it's of a quality I'm happy to serve, I'd need to be right there in the kitchen. I'm focused on Le Gavroche, which is celebrating its 50th anniversary this year and will be keeping me busy, as well as my other London restaurants. You never know what will happen though, so maybe one day!
Of all the food capitals in the world, where's the best place you have been for its food?
There are so many wonderful cities in the world that are doing amazing things with food that it's hard to pick just one. If I absolutely had to, I'd probably say London. I am slightly biased, living there and running restaurants there, but it's made such a transformation over the past 50 years. Now, there's such a melting pot of culinary talents and it's a hub of international gastronomy – you could quite literally pick any cuisine in the world, and you'd be able to find somewhere serving it brilliantly.
Your daughter and father are both chefs too. Do you find culinary inspiration from each other, or are your styles very different?
Yes and no. I was definitely inspired by my father, and I'd like to think that my daughter was inspired by us both. We have all been trained in the classic French style, but each of us has interpreted that differently. My father is very classically French in his style, lots of cream and butter and deliciously rich food. My style is slightly lighter, a little more refined. My daughter Emily's is even more so, more modern and contemporary. Of course we do continue to take inspiration from each other but cooking is a very personal thing, and it's unique to everyone.
Who is the chef you admire most for their skill and technique?
There are so many chefs I've been inspired by, it's hard to pick one. A chef I've always found inspiring is Escoffier. He changed the face of British cuisine over a century ago, and put a love of great food at the heart of modern Britain. He brought glamour into the dining room and changed the way a professional kitchen works so dramatically. I still flick through his cookbook to this day.
Since opening in the 1960s, Le Gavroche's outstanding offering has been recognised through a plethora of awards, as well as earning two Michelin stars. What's the secret to continued success?
Le Gavroche is an independent family restaurant, and there are family values and traditions in the restaurant that you just can't replicate elsewhere. Aside from that, we stay true to our roots – we're known for classic French fine-dining and that's what our guests expect when they visit us. Culinary excellence and attention-to-detail is all part of the package, and we are only ever as good as our last service. You need to keep evolving, but also pay homage to where you came from. It's a fine balance.
What's the most rewarding part of your job?
Being able to greet my guests is one of the best parts of my job. I'm mainly based at Le Gavroche, so if I don't have any meetings or events, I try to always be there in the kitchen so I can go out and greet every guest. I like chatting with them and hearing their feedback. It keeps things more personal, and sometimes it can really make someone's day.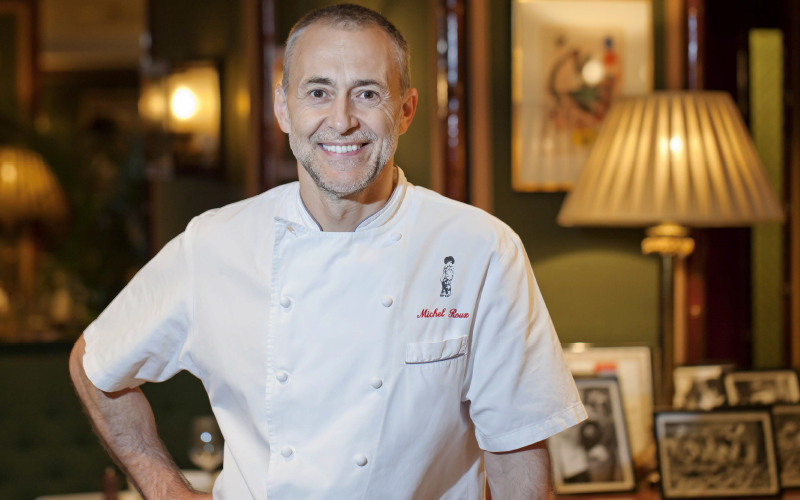 For those looking to learn more about French cuisine, which region in France is best to visit for food?
There are so many! Léon is great for classic French food, and Provence is also wonderful – it's got a really beautiful countryside with a variety of wildlife which produces delicious lavender and honey. The wines are also superb. Provencal produce in general is of great quality, such as the lamb and seafood. I'd recommend a visit during truffle season, from November to mid-March.
When can we expect to see you in Dubai again?
I'm not sure, I'd love to return so watch this space!
For more information on Michel Roux Jr and Le Gavroche, visit www.michelroux.co.uk