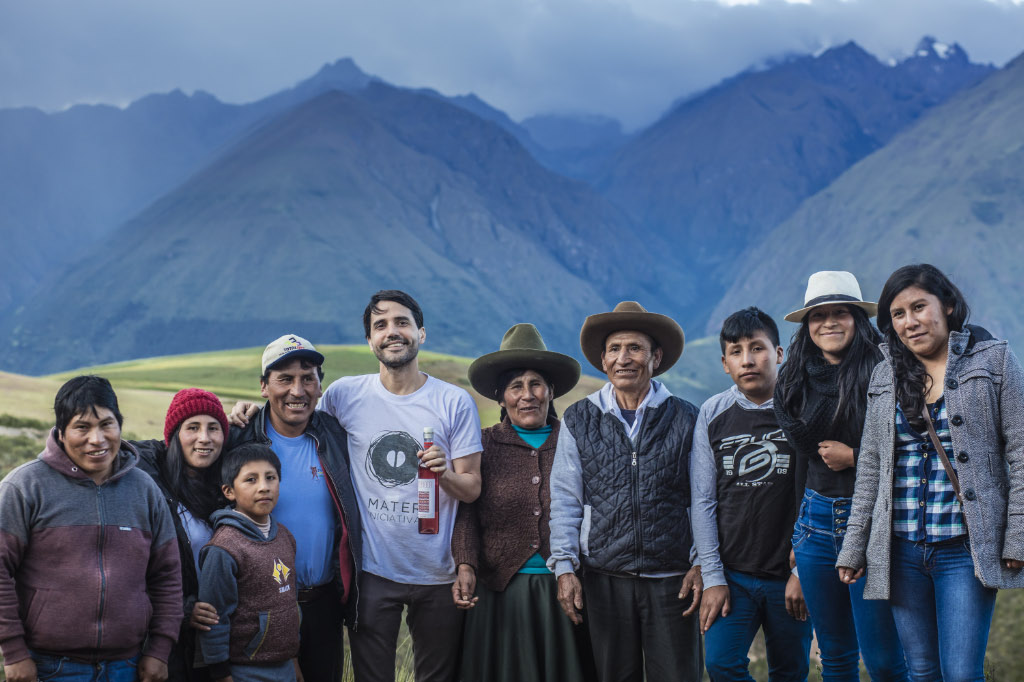 Internationally acclaimed chef and founder of Lima Dubai, Virgilio Martinez sat down to discuss the future of the food industry
A recent food conference called Project Gastronomia looked at the future of the industry. Held in the UK and organised by the Basque Culinary Center, food specialists, writers, chefs and scientists gathered to discuss changing eating habits, sustainable farming and the rise of veganism and insect protein.
One of the chefs who attended the event was internationally-acclaimed Peruvian chef Virgilio Martinez. His first restaurant Central, in Lima Peru is currently the fifth best restaurant in the world, whilst he currently owns five other restaurants worldwide including Dubai-based Lima in City Walk.
Virgilio Martinez has expanded more than others by constantly researching new raw materials and talking about food all over the world.
"I see myself as much as a chef, as a provocateur as an explorer in food cultures.
And I think that's the future of our way of looking at food – to open ourselves for the unknown".
Aside from Central and Lima, he has two restaurants in London, one in Hong Kong and soon Kjolle in Lima.
He likes the challenge of talking about the future and how our eating habits constantly changes.
"Not long ago sushi was considered something strange. Today, there is hardly a block in any big cities without a sushi bar", he says.
A few years ago Virgilio Martinez started Mater Iniciativa project. Biologists, botanists, anthropologists and other researchers led by his sister Malena Martinez travel around Peru to collect products, which are then tested and used at Central.
"We are constantly finding new ingredients and ways to cook. The Inca empire gave us potatoes, corn, quinoa, chia seeds used all over the world today.
Now we are looking for other products in our culture, "he says.
The chef believes that consumers have become too disconnected from food in its original form.
"There is so much to discover about raw materials and different ways to cook.
What we need today is to find ways to use available technology and still produce natural products", he says.
He laughs and tells how he recently took part in the English edition of MasterChef. Four participants travelled to Peru to cook.
At one stage, one of the contestants made a course with piranha. He used the skin, but the dish was served on a plate with four heads from the fish.
"The TV-show received many complaints because we showed fish heads on television.
It might say something about how far we live from the product we eat".
He sees himself as a privileged chef in a country always close to the countryside.
" It takes me 20 minutes to leave the big city of Lima and be in the nature".
Alone and with other Latin American chefs, he has made several gourmet trips into unexplored areas not affected by the modern world.
Meetings between the chefs and the indigenous people was a challenge for everybody.
"We must learn to be open to the new – or really the old – products and ways to cook. There are certainly many fish in the Amazon River I still do not know about".
The international interest in Peruvian food, created by himself and colleague Gaston Acurio (who many Peruvians want as the new president) has surprised Virgilio Martinez.
"We are a little worried, we had never counted on such global interest.
Peruvian cuisine contains many different cultures, so we may have to think twice what to export.
For example, we have 4000 different potatoes in Peru – many may not survive the journey through the world".
Perhaps it will be through products rather than dishes in restaurants that Peruvian food conquers the world in the future.
An example of this is major food chains stocking insect protein.
"If yesterday we thought something was disgusting or strange we know today it contains much more proteins and useful things
In addition – not least importantly – they need significantly less energy to produce protein."
How much energy do we throw away producing meat? We know by many studies how it works and we should start planning for other ways of living and eating.
"The food industry must adapt to increasingly demanding consumers who know much more about the products than before.
They also know that consumers know, before we accepted what they produced – it's not possible today", says Virgilio Martinez.
Central and Mil are his core restaurants, where he develops his ideas of how Peruvian food can look and taste.
At the newly opened Mil (February 2018) at a height of 3500 meters near Cusco, his chefs have experimented with different products, how to cook and grow some of the hundreds of potatoes available.
Three hundred families from the area take part in the project.
"It's incredibly exciting cooperation with people who have kept their traditions high in the Andes.
Even cultivation is different from how we are used to in the developed world".
At Mil, you can try corn in many different varieties and colours.
You can try animal stomach a la Andes, alpaca with dried frozen potatoes, some dishes comes with coffee, others with cocoa or you can taste passion fruit with lime and rosé pepper.
Some dishes cook in a huatia, a stone oven where the food is made under the soil.
"We are not finished, everything develops with the help of those who live here.
If you are going to eat at Mil, you must be sensitive, creative, and open to try something completely new.
We talk about the unknown, in an extreme way", says chef Virgilio.
"We have a big influence we can use. With that comes responsibility.
What we say or do must meet the expectations.
That's why I constantly challenge myself as a chef – there should be no way that's best forever", says Virgilio Martinez.
Details: for more information, visit Lima. If you enjoyed this article, you may like this story on Nick and Scott's new venture. Interview originally conducted by Urban Nilmander, photos Gustavo Vivanco.