We go behind the scenes at the stunning Anantara Kihavah Maldives to ask executive sous chef, Joao Costa, how he handles the pros and cons of island life in the kitchen.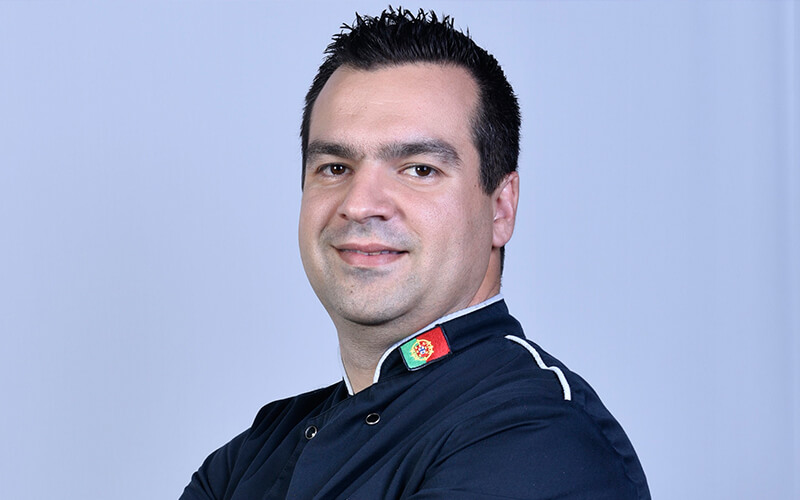 We hear that you've just opened a new restaurant on the island – how exciting! Tell us more about SPICE and what diners can expect…
We opened our new restaurant, SPICE, at the end of September, which focuses on Asian and Indian ocean gastronomy. SPICE is designed as an open kitchen restaurant, where we can showcase all the "actions" and "flames" which are the popular signature of Asian cuisines.
Which must-try dishes would you recommend for our readers looking to visit SPICE in the future?
For those who enjoy Thai cuisine, I'd recommend the Som Tum Gai Yang (green papaya salad) and Yam Som-O (vegetarian pomelo salad) for starters, the traditional Pad Thai Goong (stir-fried rice noodles with prawns), Gang Kiew Wan Gai (Thai green chicken curry) or grilled live Maldivian lobster for main courses. If you are more into Indian cuisine, Jingha Til Tikka (spicy marinated tiger prawns), and the Murgh Makhani (butter chicken) with a fresh baked naan bread from our live tandoori oven would be my recommendation. And to have a sweet ending with your meal, the Thai coconut treat or a Saffron delight are irrefutable.
As an island destination, how often are you importing fresh ingredients for the kitchens?
We get many of our supplies from the Maldives and some neighbouring countries around a couple of times a week. These fresh ingredients can be tasted in all of our food, from vegetables to seafood and meat.  All of the products that we serve at Anantara Kihavah have the consistent quality and freshness that you would find in a city hotel location.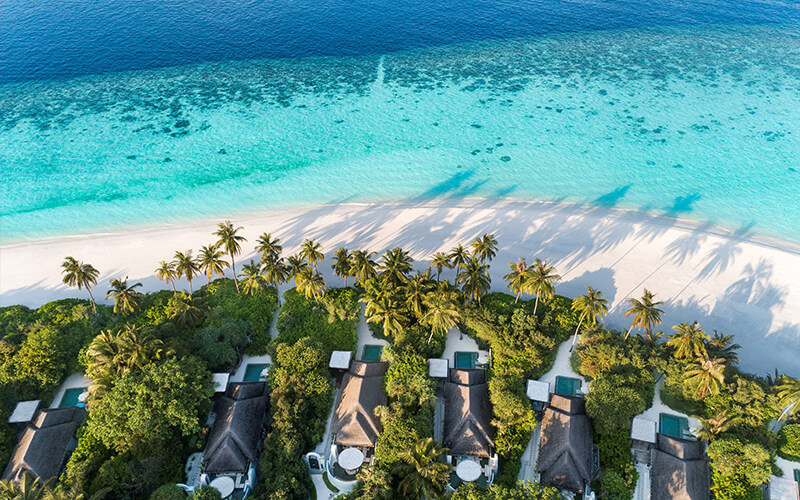 Are there any ingredients that you struggle to source that you wish were more accessible for your dishes?
No, in fact we can get more variety of product than some places around the world. Due to the great location of Maldives standing close to South East Asia, Middle East, India and Sri-Lanka, we can import almost all desired ingredients, and that brings a great option to deliver the highest culinary experience to our guests.
Which ingredients do you grow onsite at Anantara Kihavah that guests can find in their dishes?
We have our own organic garden where we grow almost all aromatic herbs and leaves, from the local curry leaves to fresh basil, thyme, rosemary, dill, Thai sweet basil, micro herbs, arugula, baby spinach and a variety of chillies.
Are guests able to enjoy authentic Maldivian cuisine at restaurants on the island?
Guests can immerse themselves in authentic Maldivian cuisine with our lunch menu in Manzaru restaurant, in which we offer the indigenous curries of Maldives; the Dhon Riha (traditional tuna curry cooked with coconut milk, curry leaves and Maldivian chili) and the Kukulhu Riha (spicy chicken curry with Maldivian curry powder and coconut milk). Additionally, in our buffet breakfast, we also provide traditional Maldivian dishes which local people usually have to start their day.
Details: To learn more about our experience at Anantara Kihavah Maldives, click here.