Waldorf Astoria Ras Al Khaimah offers the perfect daycation packages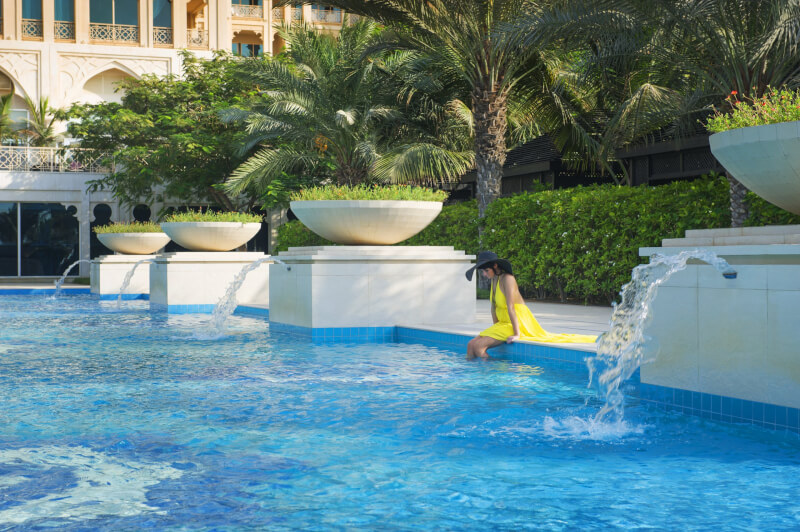 Waldorf Astoria Ras Al Khaimah has received the Bureau Veritas 'Safeguard Label', in cooperation with the RAK Tourism Development Authority, and is part of Hilton CleanStay, Hilton's industry-leading programme of cleanliness and disinfection in Hilton properties across the world.
Developed in collaboration with RB, maker of Lysol and Dettol, and Mayo Clinic, Hilton CleanStay allows guests to enjoy an even cleaner and safer stay, providing peace-of-mind from check-in to check-out. New standards include a Hilton CleanStay Room Seal to indicate that a room has not been accessed since being thoroughly cleaned and disinfected, increased frequency of cleaning all public areas, and flexible housekeeping options.
Book one of Waldorf Astoria Ras Al Khaimah's rooms or suites for a day and experience a luxury daycation. In addition to a stunning private beach and two temperature-controlled pools, the resort offers crafted experiences including water sports, gyrocopter flight, footgolf, ecobioball golf, and award–winning restaurants and lounges that will cater to your culinary needs.
Daily, from 9am to 6pm. The daycation package includes access to a Deluxe Room for two. Rate starts from AED 450 per room per day.
VITAMIN SEA & SUN
Take in your daily dose of the sea and sun whilst savouring a delightfully fresh menu accompanied by beverages and chill-out beats at Al Fayrouz Lounge.
Thursday to Saturday, from 9am to 6pm. Get complete access to the resort's private beach and adult pool when you buy a day pass for AED 200, which is fully redeemable on food and beverage at Al Fayrouz Lounge.