Idyllic island vibes meet city living at the world's first and highest 360-degree infinity swimming pool, sited at a dizzying height of 200 metres at The Palm Tower.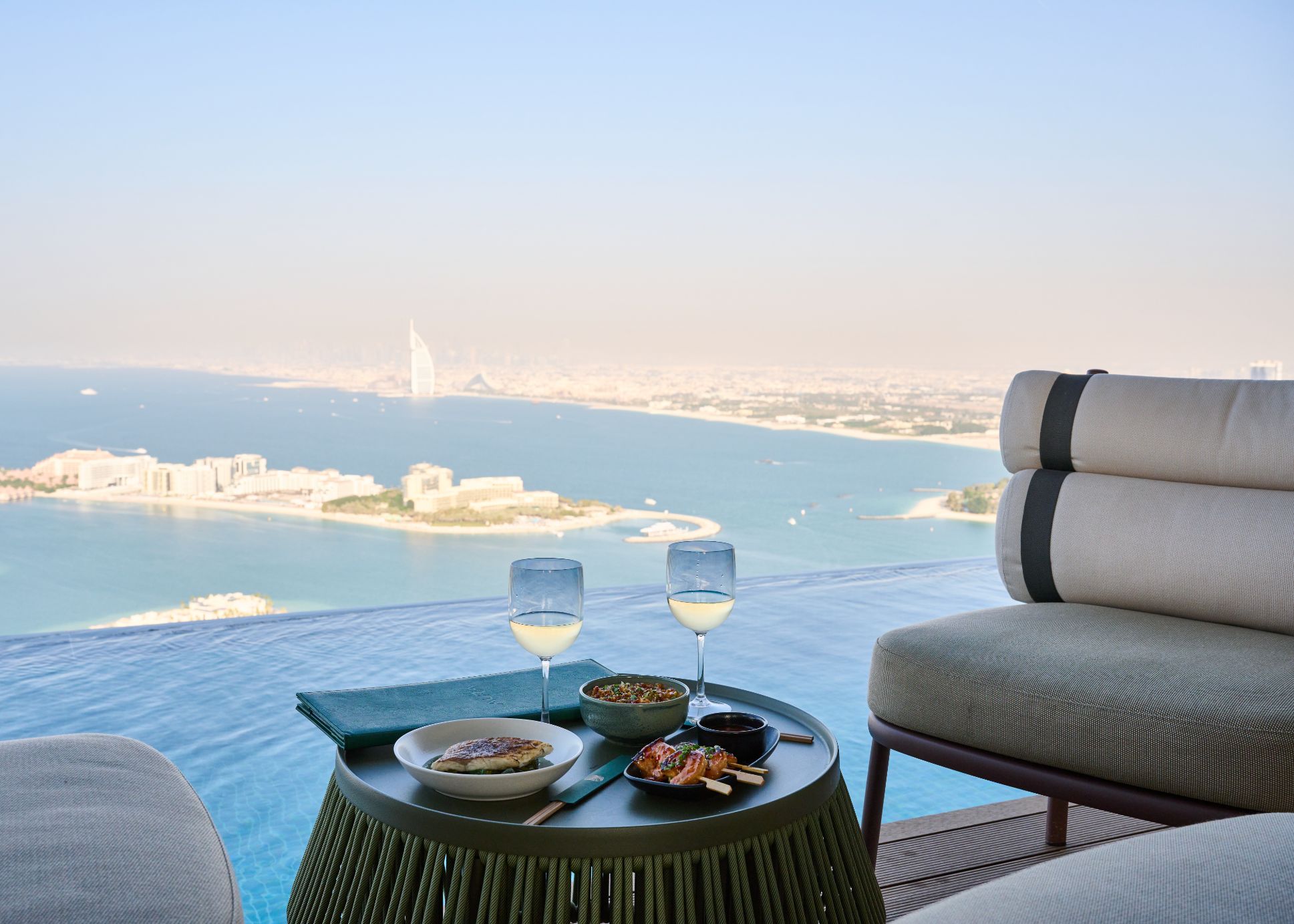 Offering breathtaking vistas of the Palm Jumeirah, Burj Al Arab, the iconic Dubai skyline and the shimmering horizon of the Arabian Gulf, the sprawling space complete with lush greenery features an upscale lounge bar; single and double sunbeds; cabanas; a calming colour palette of neutral hues with pops of oceanic shades, and an impressive food and beverage menu.
What to expect?
We were instantly guided towards a comfortable double sunbed facing the Marina, with views of Ain Dubai in the distance. After a quick stroll around the premises spanning the entire 50th floor, we headed for the changing rooms equipped with Acqua di Parma amenities, lugging along the large tote placed by every sunbed.
Around this time of year, the afternoon session can bring along a welcome breeze as you make your way throughout the pool that snakes the chic deck. We swam and leisurely meandered around, taking in the unrivalled views from one of the city's most exquisite rooftop pools. Chill tunes and an eclectic ambience complete the experience, and even though there's chatter in the air, we were still able to while away with a good read.
Parched after our first dip, my dining partner and I perused the beverage menu for a concoction. Inspired by iconic Asian cities, the drinks list features innovative signature blends with yuzu, lemongrass and a variety of herbs and citrus fruit that pack in a punch. Complement your drink with all-time-favourite poolside snacks including light, crisp Szechuan pepper squid with lime aioli and juicy, well-coated Dynamite rock shrimp with Asian slaw.
For a more substantial bite, try the succulent Wagyu beef sliders with a moreish beef bacon jam that coats the inside of the potato bun, sitting alongside pickled slaw and mustard aioli on the patty. With an explosion of flavours and textures in each bite, it's the perfect sandwich to tuck into with a side of Truffle fries with smoked Gouda. The Gochujang cauliflower popcorn is another winner – a delectable vegetarian snack that's crunchy on the outside, coated with a chilli honey glaze. The generously sized pieces are easy to fill up on, so we highly recommend sharing, especially if you have your eyes on the Yakitori selection.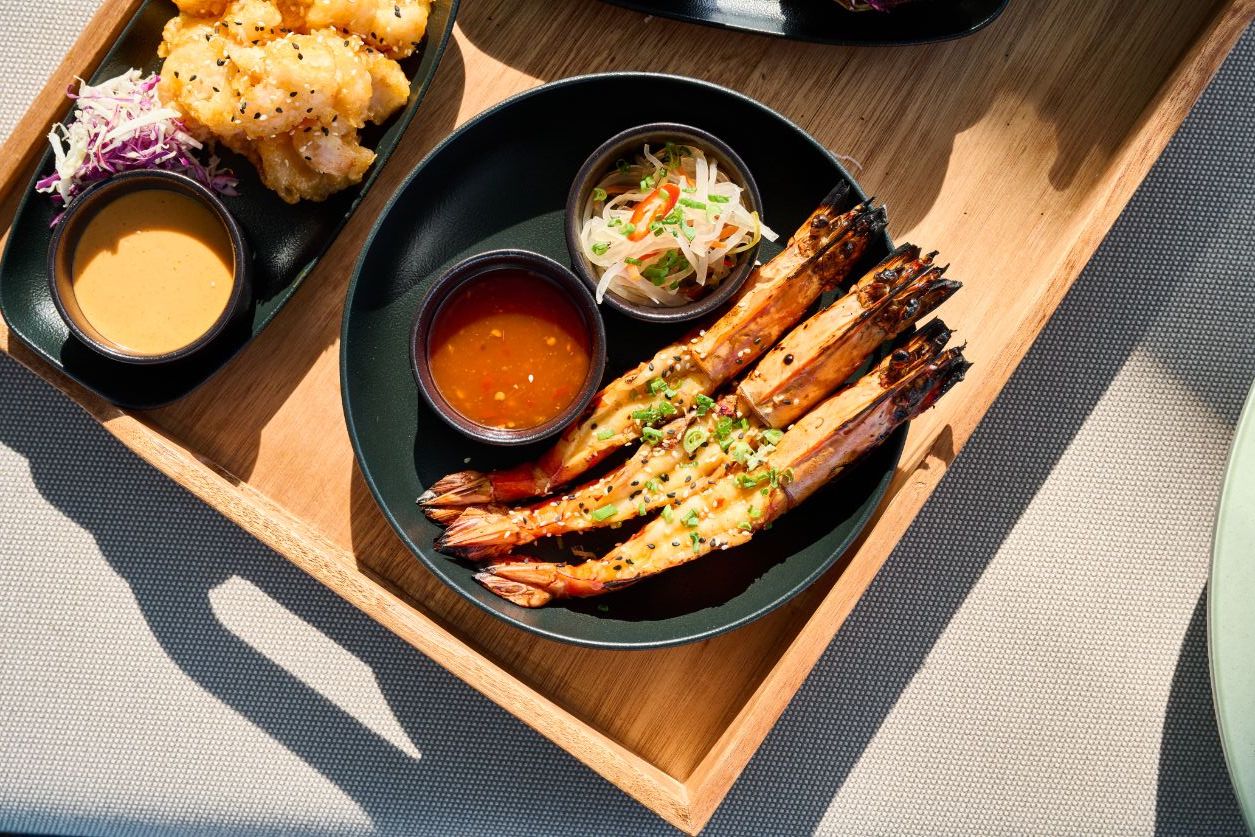 Relax back with your pretty concoction or take your pick from the grape list, as you indulge in poolside nosh. Take a couple more dips before sunset and when you're feeling peckish, order the Balinese satay chicken with peanut sauce and the Malaysian spiced ribeye with chilly dip – both incredibly tender bites with robust flavours that sink deep beneath the surface.
The magical yon orange sunset will leave you in awe as it tints the sky. Crowds tend to leave soon after dusk but do stay until 7pm to gaze at the city of bright lights as it comes alive at night.
Book now:
Open daily from 10am to sunset with three packages: Morning, Afternoon Sunset and Full day. Bookings are available as per the views and row seats with prices from AED200 and Lounge access from AED150 per person. For the entire price list and floorplan, visit the website.