Luxury beach-front resort, W Dubai – The Palm opens its doors today (3rd February), bringing with it a host of food and beverage outlets set to infuse "even more decadence" into Dubai's restaurant scene.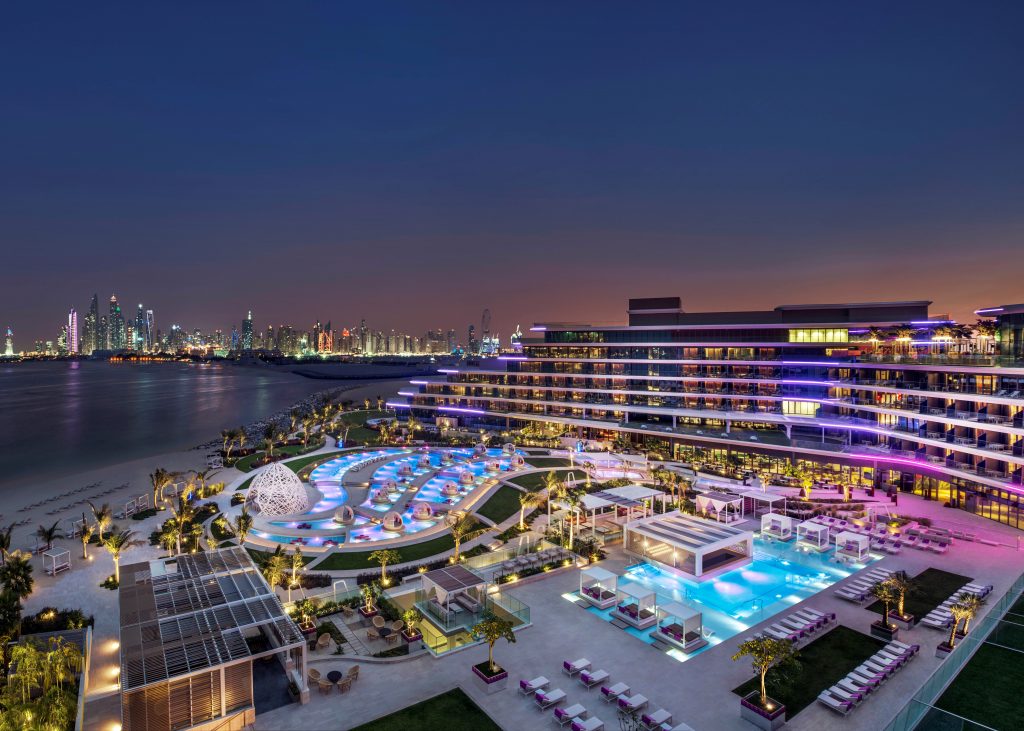 Torno Sobito
Translated as "I will be right back," Torno Sobito is the first restaurant outside of Italy by global culinary genius, Chef Massimo Bottura – whose Osteria Francescana has been feted as the "World's Best Restaurant." The new destination restaurant borrows the phrase from the signs that hang in closed store fronts along the Italian Riviera of Massimo's childhood. From the minute guests step through the doors to the last morsel, Massimo mixes deeply personal nostalgia with the decidedly avant garde in a masterful yet playful menu of his favourite recipes.
Akira Back
Pro snowboarder turned adrenaline-fueled culinary master Chef Akira Back brings his modern taste of Japanese cuisine prepared with a Korean essence to the Middle East for the first time at Akira Back. The entrance is marked by a vortex, meant to instantly transport guests to Back's world. Inside, the design is inspired by "Wabi-Sabi," the Japanese art of finding beauty in imperfection and acceptance of the natural progression of growth, life and death. The walls of Akira Back are accented with shattered porcelain intricately arranged in inlaid concrete patterns.
SoBe
Short for South Beach, SoBe is an adults-only playground inspired by the eclectic and vibrant spirit of Miami. Sink into the Arabian Sea from this rooftop bar with 360-degree views of the Dubai skyline, as it lights up each night. Serving up eclectic live DJ performances, imaginative cocktails, and even tattoo artists, this definitely sounds like a must-visit!
LIV
LIV offers guests greener, lighter, fresher and brighter options for breakfast, lunch and dinner and was designed using only upcycled materials, meaning no new materials were created to build the venue. The restaurant is sprinkled with artwork inspired by the patterns left on beaches by sand bubbler crabs, the official mascot of W Dubai – The Palm.
Alex Kyriakidis, President and Managing Director, Middle East and Africa, Marriott International, said, "As our first W Escape in the region, W Dubai – The Palm combines the city's unique allure with the brand's bold design and dynamic lifestyle and gives it a locally relevant twist. With game-changing style, amplified entertainment and innovative culinary offerings, this W Escape will inject a fresh vibe into the local hospitality scene and offer the most sought-after luxury getaway for locals as well as global jet-setters."
Details: For more information or to make a reservation, visit the website.